University Park Airport crash: Two dead after plane goes down in Pennsylvania
The plane crashed amid foggy conditions - it is the second crash at the airport in eight days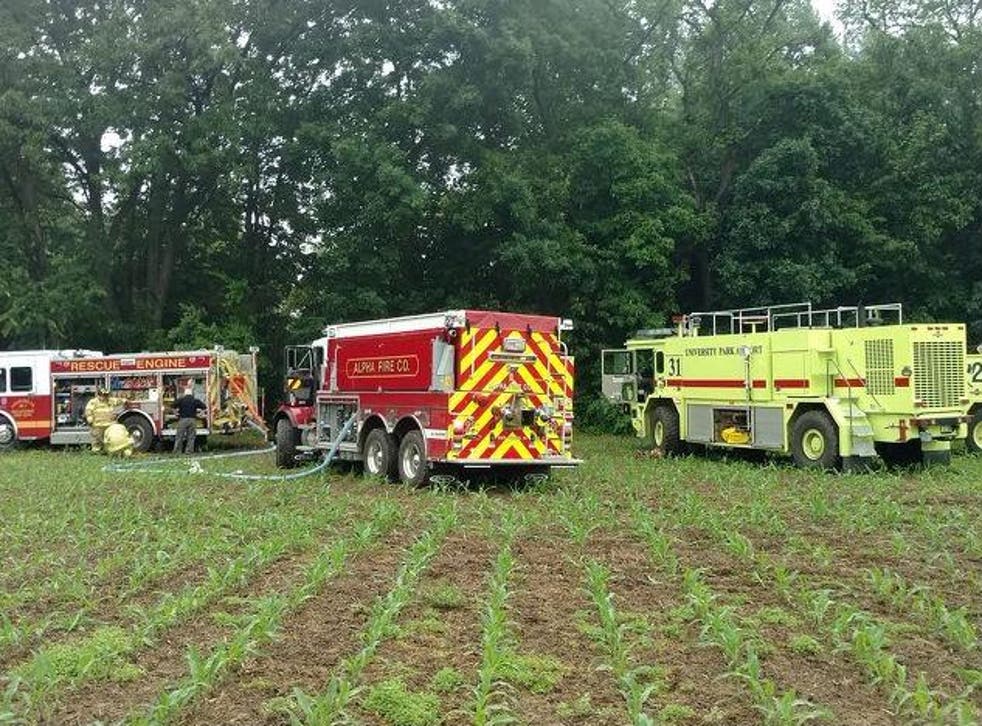 Two people have died in an plane crash when it tried to land amid foggy weather conditions at an airport operated by Penn State University.
A dozen firetrucks and ambulances arrived at the University Park Airport, where the plane came down.
It landed in a heavily wooded area of Benner Township near the runway.
The airport's tower crew saw smoke coming out of the plane, according to Penn State spokeswoman Heather Robbins. When the airport tower tried to contact the pilot, there was no response.
The Federal Aviation Administration said the Piper plane had left Washington Countu Airport in southwestern Pennsylvania with two people on board. The airport has been closed and flights have been diverted.
The identity of the pilot and passenger, as well as the cause of the crash, have not yet been released.
The inbound airport had originally anticipated the crash to be a larger plane.
The incident comes days after a second plane crash-landed at the airport. No one was injured but flights had to be diverted while the airport was closed.
Join our new commenting forum
Join thought-provoking conversations, follow other Independent readers and see their replies