US aquarium trains otter to use inhaler after smoke from Seattle wildfires gives it asthma
Mishka is learning how to use the inhaler after zoo vets noticed she was struggling to breathe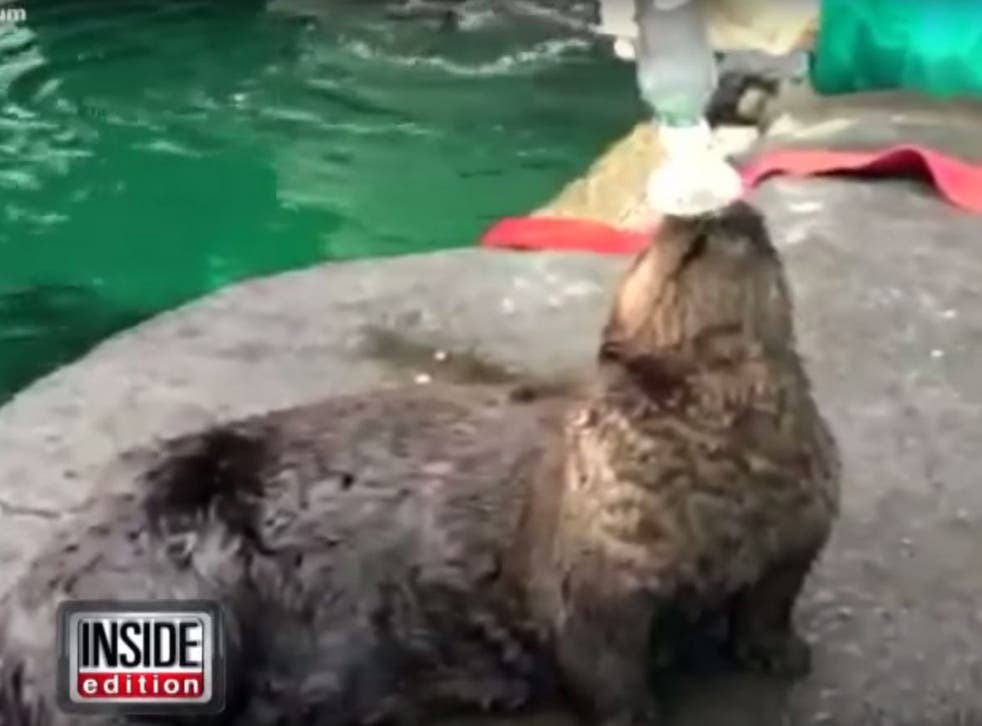 An American aquarium has trained at otter to breathe using an inhaler after it was diagnosed with asthma.
One-year-old Mishka is thought to be the first sea otter to receive such a diagnosis, after she started having trouble breathing because of the smoke from Seattle's recent wildfires.
Dr Lesanna Lahner, who first diagnosed Mishka at Seattle Aquarium, told local TV station King-5 that the otter's training with the inhaler had been a success.
She said: "We want to make this as fun as possible. Any kind of medical behavior you're training, you want to make sure it's nice and positive."
Sara Perry, Mishka's trainer, is using food to teach the animal to push her nose on the inhaler and breathe deeply. The medicine inside is the same as that used for asthmatic humans.
According to the Seattle Aquarium, native otters became extinct in Washington state in 1910 due to the maritime fur trade but otters from Alaska were reintroduced in 1969 and 1970.
Many of the 59 otters introduced soon died and scientists now believe that all the wild otters alive in the state today may be descended from just 10 animals.
This inbreeding increases the risk of the animals developing certain genetic conditions and being unable to fight off changes in their environments.
Dr Peter Rabinowitz, an environmental and occupational health professor at the University of Washington, said health problems developing in the animal kingdom could demonstrate a problem with the environment.
He told King-5: "More and more there starts to be this concept of what we're calling "One Health," which really is that there's a connection between the health of people and the health other species.
"Sometimes those species can tell us there is a problem in the environment that could be important for human health as well."
Join our new commenting forum
Join thought-provoking conversations, follow other Independent readers and see their replies