US Army soldier Bowe Bergdahl formally charged with 'desertion' over disappearance in Afghanistan
Mr Bergdahl did not enter a plea at his hearing Tuesday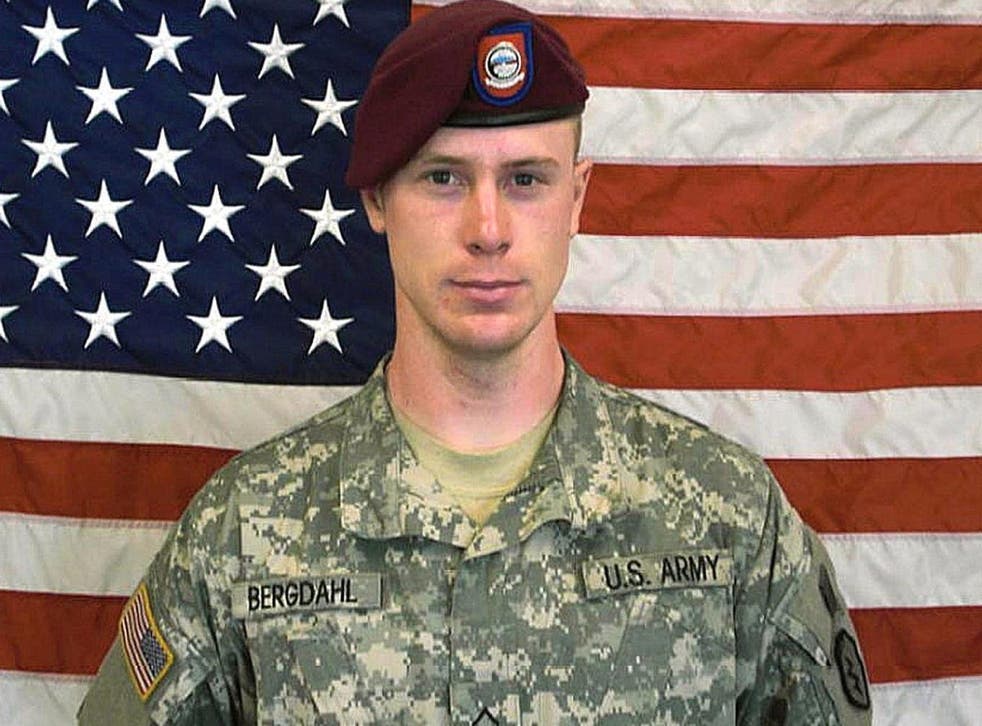 A military court formally charged US Army sergeant Bowe Bergdahl Tuesday over leaving his post in Afganistan in June 2009, Army officials told The Independent.
Sergeant Bergdahl, 29, was released from Taliban captivity in May 2014, in exchange for the release of five Afghan Taliban detainees from the U.S. military detention facility at Guantanamo Bay. Republican politicians have roundly criticized the administration of President Barack Obama for brokering the deal, which they said threatened international security.
Sergeant Bergdahl was charged at the court at the Fort Bragg base in North Carolina on charges of "Desertion with Intent to Shirk Important or Hazardous Duty" and "Misbehavior Before The Enemy by Endangering the Safety of a Command, Unit or Place."
"The military judge discussed the rights held by the accused, and inquired on the record regarding current military counsel and civilian counsel. Sergeant Bergdahl indicated he was satisfied with his defense counsel," Army spokesman John Boyce said shortly after the hearing.
"The judge explained Sergeant Bergdahl's right to be tried before a panel or a military judge. The judge also inquired if Sergeant Bergdahl wished to enter any motions or a plea at this time. Sergeant Bergdahl deferred all these decisions to a later hearing.
His next hearing will be held on January 12, Mr Boyce added.
Join our new commenting forum
Join thought-provoking conversations, follow other Independent readers and see their replies