Trump on course to win in 2020, according to polling models that have only been wrong once
'Democrats need to be on high alert. If history is any guide and we get typical turnout, they are going to lose,' says analyst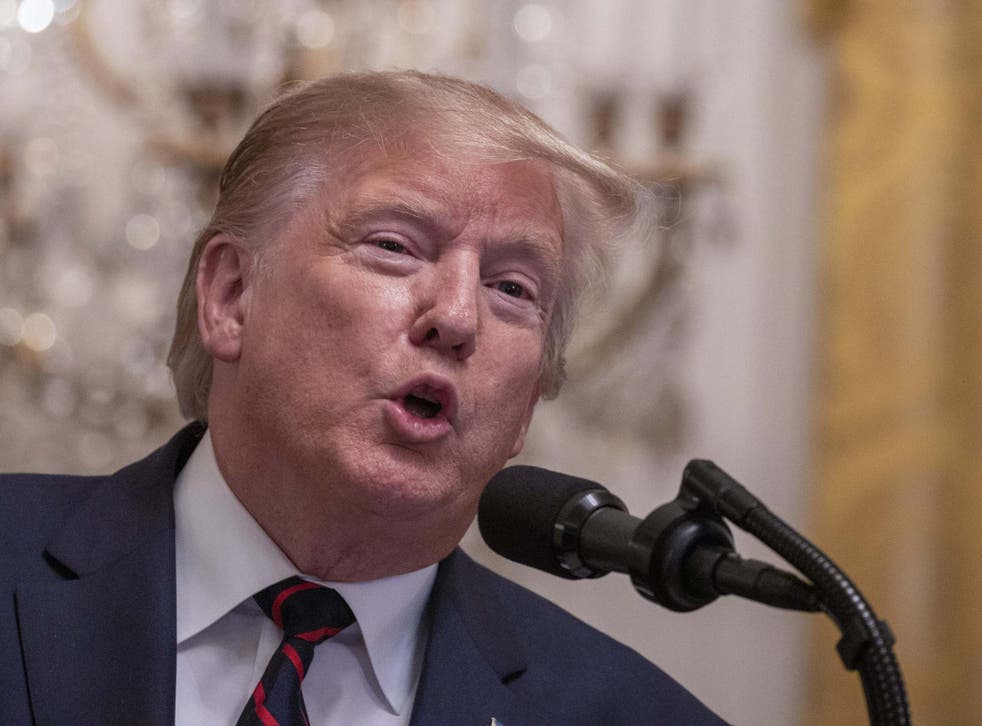 Donald Trump is likely to cruise to re-election in 2020, according to historically reliable economic models.
The US president will hold on to key swing states to defeat his Democratic challenger unless there is a surge in turnout, forecasts by Moody's Analytics suggested.
The research company's predictions, which are based on economic trends, have been wrong only once since they were launched in 1980.
Other recent polling has putting Democrats ahead of Mr Trump in the race for the White House, but three different models run by Moody's ahead of the 2020 election showed the president winning with 298, 332 or 351 Electoral College votes. A majority of 270 electoral votes is required to elect the president.
In 2016, the Republican candidate defeated Hillary Clinton by a margin of 304-227.
Trump impeachment: Who's who in the Ukraine scandal

Show all 26
Moody's incorrectly called a narrow victory for the Democrat in the last election, prompting the firm to update its models to incorporate swings in turnout. It said its 2016 prediction was wrong in part because it failed to take into account the high rate of turnout in America's industrial Midwest.
The company's analysts said the 2020 Democratic candidate could win if turnout is historically high.
"If the US economy sticks to our script over the next year, record turnout is vital to a Democratic victory," Moody's said.
The firm's projections are based on how consumers feel about their personal finances, stock market gains during the president's first term, and the prospects for unemployment, which this month fell to a 50-year low in the US.
Providing turnout is not unusually high, the average of Moody's three models would see Mr Trump hold on to key industrial Midwest battlegrounds as well as pick up swing states New Hampshire, Virginia and Minnesota.
"Democrats need to be on high alert. If history is any guide and we get typical turnout, they are going to lose," analyst Mark Zandi told Politico.
But if turnout matches historic highs, the average of the models predicts the Democrats "would win a squeaker" with 279 to 259 Electoral Colleges votes, Moody's said.
Support free-thinking journalism and attend Independent events
The firm said it was not ready to forecast voter turnout in 2020, but there are signs it could be high.
Turnout soared to historic levels in the 2018 midterm elections, when Democrats took control of the US House of Representatives from Mr Trump's fellow Republicans.
Moody's did not take into account who will be the eventual Democratic nominee.
Join our new commenting forum
Join thought-provoking conversations, follow other Independent readers and see their replies