Justice Department to investigate the Charleston shooting as an act of domestic terrorism
"The department is looking at this crime from all angles."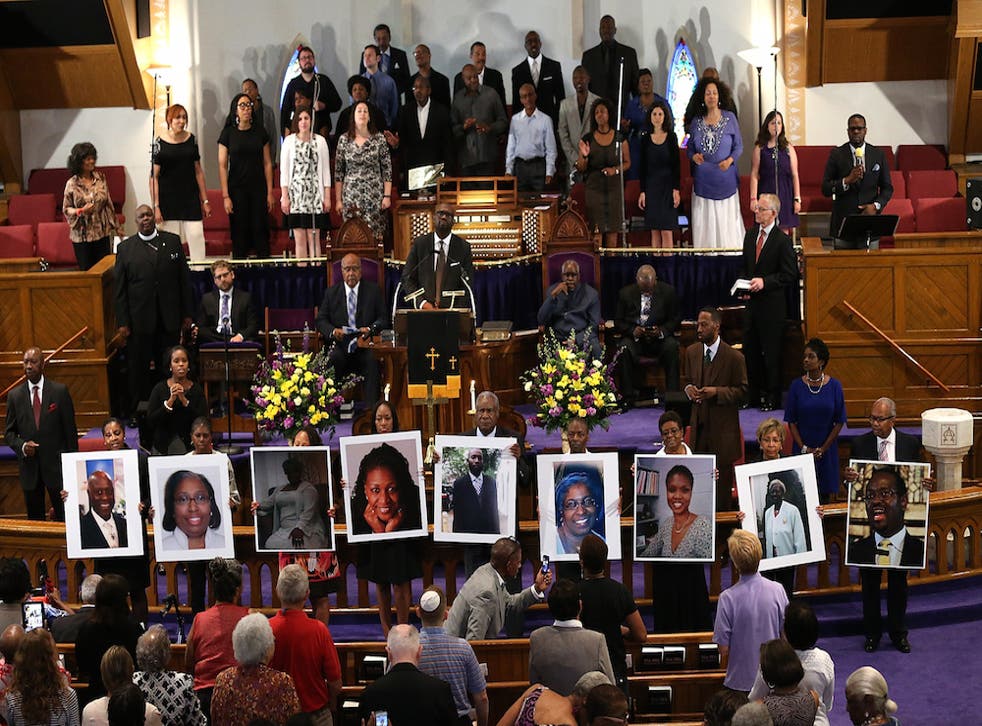 The murders of nine black church members in Charleston, South Carolina, is to be investigated by the US Justice Department as both a hate crime and act of domestic terror.
Dylann Roof, the suspected terrorist, has been charged with nine counts of murder for the massacre at the Emanuel African Methodist Episcopal Church.
Emily Pierce, a Department of Justice spokeswoman, said the investigation is ongoing.
The news comes one day after Attorney General Loretta Lynch said that the department would consider all angles for the criminal investigation.
"We will be looking at all the facts and motivations, all the things that led this individual, if he is in fact the shooter, to commit this crime and we will determine which are the best ways to prosecute case," she said.
The Federal Bureau of Investigation's website says that domestic terrorism must fall under at least one of the following categories:
Involve acts dangerous to human life that violates federal and or state law
Appear intended to intimidate or coerce a civilian population, influence policy of a government by intimidation, affect the conduct of governments by mass destruction, assassination or kidnapping
Occur primarily within the territorial jurisdiction of the US
Roof waived his right to counsel in North Carolina and his bail was set at $1 million on Friday afternoon.