Who is Anthony Scaramucci? Trump's new comms director who caused Sean Spicer to quit
All you need to know about White House's new communications director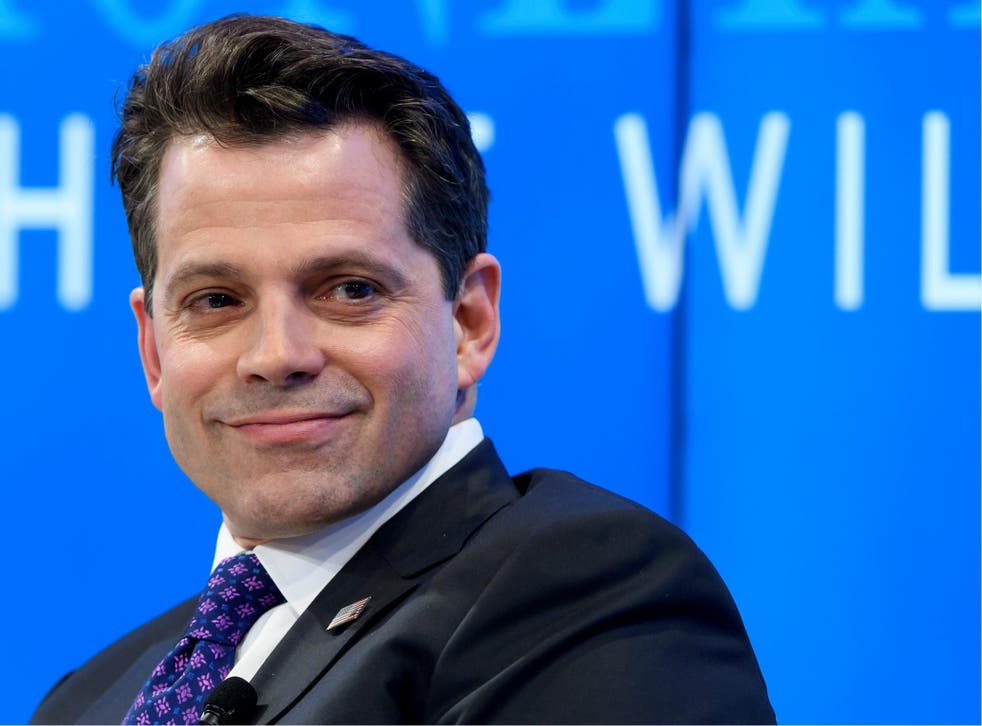 Anthony Scaramucci has been named the new White House Communications Director over the objections of Press Secretary Sean Spicer, who has resigned as a result.
The previous communications director, Mike Dubke, resigned in May 2017 after just three months on the job. Mr Spicer had been serving in a dual role since then.
Here are five things you should know about Mr Scaramucci:
1. He served on the Trump campaign team
Mr Scaramucci, who founded an investment firm and is a noted Republican donor and fundraiser, and frequently appeared on television to defend candidate Trump.
He also served on the campaigns of Scott Walker and Jeb Bush prior to earning the respect of Donald Trump, who called him "a killer" for his fierce defences of the President.
2. At one point he was a fan of Barack Obama and Hillary Clinton
Mr Scaramucci and Mr Obama were Harvard Law School classmates who played basketball together. He once said that Mr Obama has "the best smile in American politics since Jack Kennedy" and even donated to his 2008 presidential campaign.
According to campaign finance records, Mr Scaramucci has actually donated to several Democrats, including Hillary Clinton, Chuck Schumer, Joe Biden, and Harry Reid.
The biggest names involved in the Trump-Russia investigation

Show all 17
However, things changed at some point during Mr Obama's first term in office just after the economic crisis. In September 2010, the CNBC contributor confronted Mr Obama at a town hall meeting by saying that the wealthy hedge fund manager community "have felt like a piñata. Maybe you don't feel like you're whacking us with a stick, but we certainly feel like we've been whacked with a stick."
By 2012 Mr Scaramucci had become Mitt Romney's Wall Street connector, funnelling contributions from various big players to the former Massachusetts Governor's run against Mr Obama.
3. CNN journalists resigned after falsely linking him to the Trump-Russia investigation
A CNN story relied upon a single, unnamed source who falsely claimed the Senate Intelligence Committee was investigating a "$10-billion Russian investment fund whose chief executive met with a member of [the Trump] transition team four days before Trump's inauguration".
The report of Mr Scaramucci's ties to the Kremlin-controlled Russian Direct Investment Fund was false, prompting many to accuse the outlet of "fake news".
Links to the piece were disabled and the three CNN journalists responsible for the story resigned.
Mr Scaramucci responded via Twitter that the network did the "right thing". He had previously tweeted that media outlets were biased against Mr Trump's supporters: "They like hitting friends of @potus who are loyal advocates on his behalf."
4. An ethics investigation may have stopped him getting a White House job
The financier and entrepreneur was to be appointed to be the Director of the White House Office of Public Liaison and Intergovernmental Affairs in January 2017, which would have essentially made him the White House's business liaison but also the person who coordinates efforts across government agencies.
He did not get the job because the Office of Government Ethics was investigating his financial situation, particularly the sale of his firm SkyBridge Capital. It was being sold to a company with political ties to the Chinese government and it would have taken up to three months to clear him of possible ethics violations.
5. He was under consideration to become an Ambassador
Mr Scaramucci just joined the US Import-Export Bank on 19 June as a political appointee. The Bank guarantees loans for foreign buyers of US exports.
According to a spokesman for the Bank Mr Scaramucci's role is to "assess how the Export-Import Bank can better capitalise upon opportunities to support American jobs by financing American exports".
He also remained until his White House appointment as a candidate to be the ambassador to the Paris-based Organisation for Economic Cooperation and Development.
Join our new commenting forum
Join thought-provoking conversations, follow other Independent readers and see their replies