Nice attack: Donald Trump postpones announcement of VP pick Mike Pence
Indiana Governor Mike Pence is reported to have accepted the role of running mate to the presumptive Republican nominee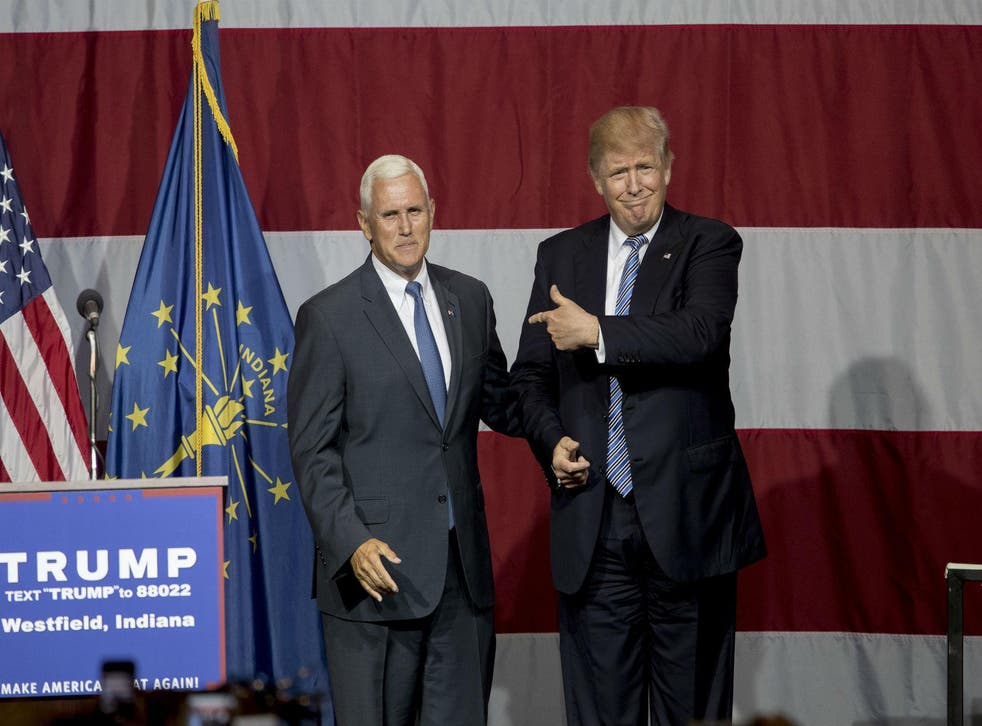 Donald Trump has postponed a planned event at which he was due to unveil his vice-presidential running mate, after learning of the Bastille Day terror attack in Nice, in which more than 70 people are thought to have been killed. Mr Trump was expected to announce his pick for the position – which several outlets reported would be Indiana Governor Mike Pence – at a press conference on Friday morning.
Instead, as news of the attack broke late on Thursday, the presumptive Republican nominee said he would delay the event: "In light of the horrible attack in Nice, France, I have postponed tomorrow's news conference concerning my Vice Presidential announcement," he tweeted.
Mr Trump also posted another tweet, apparently making reference to his own drumbeat warnings about the threat posed by violent Islamic radicals, despite there being no confirmed information about the identity or motives of the Nice attacker. "Another horrific attack, this time in Nice, France. Many dead and injured. When will we learn? It is only getting worse," he wrote.
Mr Trump had won praise for his measured response to the deaths of five police officers shot by a gunman in Dallas last week, but his response to the Bastille Day attack drew comparisons instead to his widely criticised "Appreciate the congrats" tweet, posted in the wake of the mass shooting at a gay nightclub in Orlando in June.
CNN reported that Mr Trump had called Mr Pence to offer him the role of his running mate on Thursday, and that Mr Pence had accepted. The pick came at the end of a three-way contest between Mr Pence, former House Speaker Newt Gingrich and New Jersey Governor Chris Christie. The Trump-Pence ticket is expected to be confirmed at the Republican National Convention in Cleveland next week.
Join our new commenting forum
Join thought-provoking conversations, follow other Independent readers and see their replies