Bernie Sanders: The 74-year-old's dominance among young voters in one chart
The Democratic candidate has more votes among people under 30 than Hillary Clinton and Donald Trump combined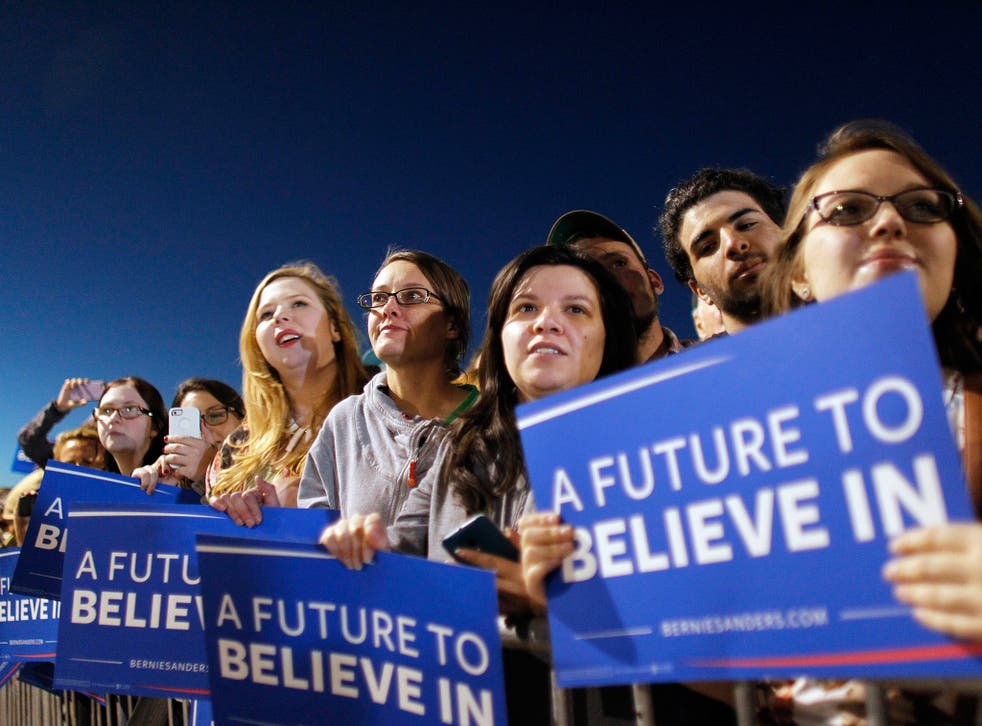 Hillary Clinton and Donald Trump are well on their way to becoming their parties' 2016 nominees for president.
Among young voters, though, Bernie Sanders has more votes than both of them — combined.
The below chart comes from the Center for Information and Research on Civic Learning and Engagement (CIRCLE), which does yeoman's work in tracking the youth vote in American politics. For the purposes of this chart, "youth votes" are defined as those cast by people under 30 years old.
Americans "Will Not Tolerate Oligarchy" - Sanders to Phoenix Supporters
Thus far, Sanders has won the votes of more than 1.5 million of them. Clinton is second and Trump trails just behind, but the two front-runners combine for just 1.2 million votes — 300,000 less than Sanders alone.
There has been plenty of focus on how Clinton's dominance among black voters has paved her path to the nomination. She won their votes as much as 9-to-1 in some Southern states and is currently winning them more than 2-to-1 in the Midwest.
But Sanders's dominance with young voters is almost as significant — at least in the percentages. So far, he's taking 71 percent of the two-candidate vote among young voters.
In pictures: US Elections 2016

Show all 15
Of course, as we've noted before on this blog, young voters still haven't turned out at high enough rates to make a real difference for Sanders. And indeed, through the first few contests, youth voter turnout wasn't exceptional, compared to 2008.
The good news for Sanders? That's starting to change.
On Tuesday, young voters exceeded their 2008 turnout in 4 of the 5 states — in three of those states by large margins.
The bad news for Sanders? He's no longer racking up the same margins among them as he did in Iowa, New Hampshire and Nevada, where he won their votes 5-to-1 and even 6-to-1. In Florida on Tuesday, it was less than 2-to-1. In the Midwestern states, it was about 4-to-1. And in North Carolina, it was less than 3-to-1.
Had he continued winning young voters by those massive early margins, the increased turnout among them on Tuesday could have made a difference. But it's still pretty remarkable that the 74-year-old senator from Vermont is taking so much of their votes.
© Washington Post
Join our new commenting forum
Join thought-provoking conversations, follow other Independent readers and see their replies