Bernie Sanders says Hillary Clinton $353,400-a-ticket fundraiser with George and Amal Clooney is 'obscene'
It costs eight times the average US income for a single seat on a table with Clinton and George and Amal Clooney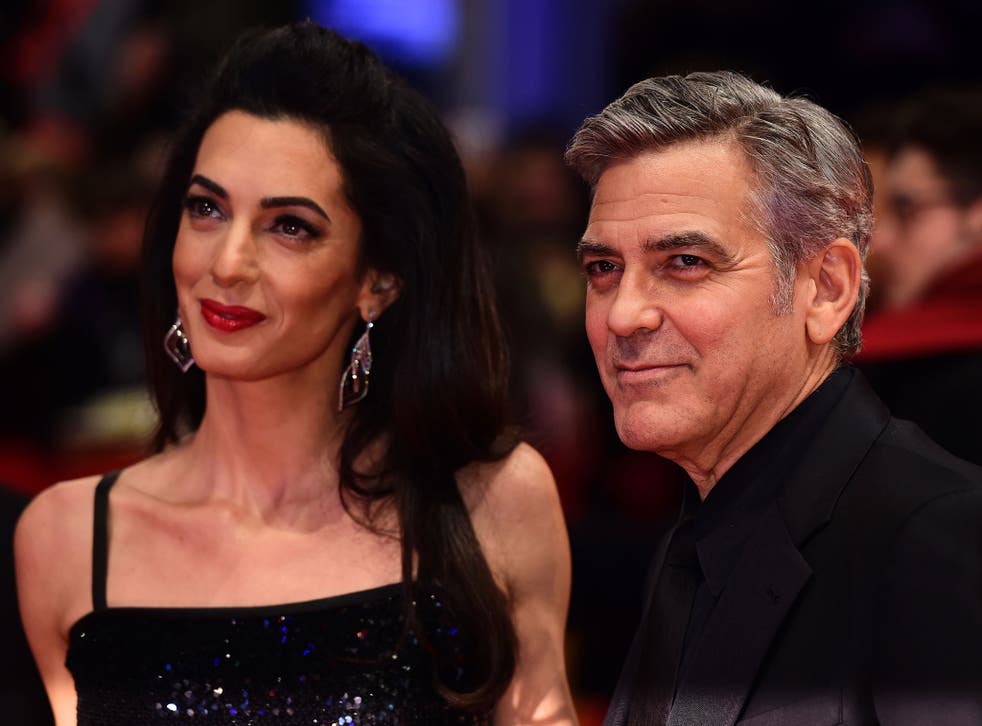 Bernie Sanders has blasted as "corrupt and obscene" a $353,400-a-ticket fundraising dinner for Hillary Clinton featuring George and Amal Clooney.
Amid ongoing claims that Ms Clinton has too many links to corporate and wealthy single donors, the Democrat hopeful is charging more than a third of a million dollars for two seats at the head table at a San Francisco fundraising event in April.
In return, the donors will have the chance to dine with the presidential hopeful and her guests of honour – the Clooneys.
The top-table tickets to the event cost eight times the average annual income in America, which was $44,570 last year. The following night, guests are invited to a dinner in the Clooneys' Los Angeles home. Each ticket to that event will cost $33,400 (£23,580).
In pictures: US Elections 2016

Show all 15
Speaking to CNN, Mr Sanders said it was "obscene that Secretary Clinton keeps going to big-money people to fund her campaign".
Ms Clinton's main rival for the Democratic presidential nomination made it clear his ire was reserved for the super-rich individuals and corporations buying up seats at her fundraising events, rather than the celebrity hosts.
"I have a lot of respect for George Clooney. He's a great actor. I like him," Mr Sanders said. "But this is the problem with American politics.
"It's not a criticism of Clooney. It's a criticism of a corrupt campaign finance system, where big money interests... have undue influence on the political process."
Mr Sanders also noted that his own events cost "$15 or $50" to get into. The left-wing candidate's war chest of around $140m is made up of relatively small donations from approximately 2 million supporters.
By contrast, Ms Clinton has amassed more than $160m, but with only half the number of donors. Much of her funding has come in large lump-sum donations from wealthy individuals and corporations.
An event thrown for the Clintons by the musician Sting last December raised approximately $8m.
Register for free to continue reading
Registration is a free and easy way to support our truly independent journalism
By registering, you will also enjoy limited access to Premium articles, exclusive newsletters, commenting, and virtual events with our leading journalists
Already have an account? sign in
Register for free to continue reading
Registration is a free and easy way to support our truly independent journalism
By registering, you will also enjoy limited access to Premium articles, exclusive newsletters, commenting, and virtual events with our leading journalists
Already have an account? sign in
Join our new commenting forum
Join thought-provoking conversations, follow other Independent readers and see their replies