Bernie Sanders now in statistical tie with Hillary Clinton in new national poll
The national poll has been released just days before the New Hampshire primary vote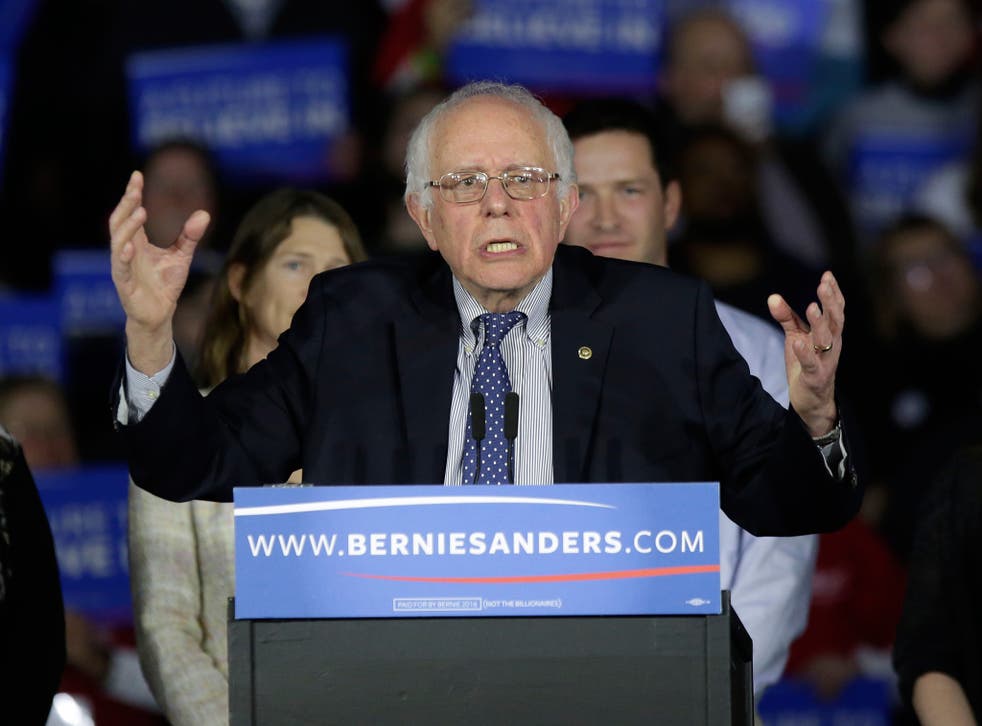 The insurgent campaign of Bernie Sanders has pushed the Vermont senator to within points of Hillary Clinton in a new national poll.
After a razor close contest in Iowa where the 74-year-old finished just 0.2 per cent behind Ms Clinton, Mr Sander is well ahead of the former secretary of state in the New Hampshire primary, which is due to be held on Tuesday.
But a new national poll released by Quinnipiac University poll on Friday also revealed that Mr Sanders had closed the gap with Ms Clinton across the country.
Mr Sanders, who was once a full 31 points behind her, is now on 42 points, while Ms Clinton has 44 points. The poll found that 11 per cent of those asked said they were still undecided.
The poll also said that the two per difference between the two candidates, was within the survey's margin of error of plus or minus 4.5 percentage points.
In contrast, a Quinnipiac survey released in December gave Ms Clinton a 61 to 30 per cent lead over Mr Sanders.
"Democrats nationwide are feeling the Bern as Senator Bernie Sanders closes a 31-point gap to tie Secretary Hillary Clinton," said Tim Malloy, assistant director of the Quinnipiac University Poll.
Ms Clinton was still viewed favorably by 75 per cent of Democrats, with 22 per cent reporting an unfavorable view. Mr. Sanders had a 72 per cent-10 per cent favorable/unfavorable split among Democrats.
But Mr Sanders had a 44 per cent/35 percent favorable/unfavorable split among voters overall, compared to Ms Clinton's negative 39 percent/56 percent favorable/unfavorable split. This could be important in a general election.
Indeed, the most recent poll found that Mr Sanders performed better than Ms Clinton against top Republican contenders in head-to-head match-ups, leading businessman Donald Trump by 10 points, Senator Ted Cruz of Texas by 4 points, and tying with Senator Marco Rubio of Florida.
Ms Clinton, meanwhile, beat Mr Trump by five points, was tied with Mr Cruz, and trailed Mr Rubio by seven points.
The same poll found that Donald Trump still leads the presidential pack among Republican voters nationwide, with 31 per cent, followed by Mr Cruz with 22 per cent and Mr Rubio with 19 per cent.
Join our new commenting forum
Join thought-provoking conversations, follow other Independent readers and see their replies