Bernie Sanders out-raised Hillary Clinton by $13.4m in February
The Vermont senator is struggling to catch-up with Ms Clinton's haul of delegates
Andrew Buncombe
New York
Monday 21 March 2016 14:52 Comments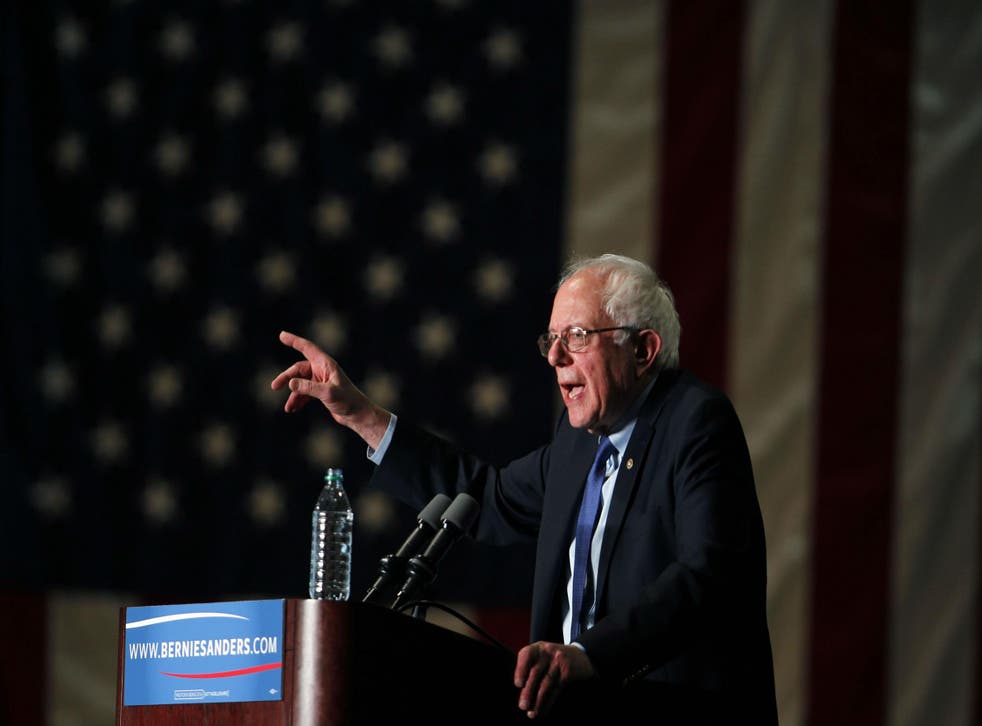 Even as he struggles to close the gap with Hillary Clinton, Bernie Sanders is raising - and spending - considerably more money than his Democratic rival.
Mr Sanders, who lost week lost five primary races to the former secretary of state, raised $43.5m in the month, compared with Ms Clinton, who raised $30.1m, the Washington Post reported.
The paper also reported that the US senator from Vermont has outspent Ms Clinton; at the end of February, Mr Sanders had $17.2m in cash remaining, while Ms Clinton had $31m, according to her campaign.
In all, Mr Sanders has raised just under $140m, the majority of the money coming from nearly 2 million donors who have repeatedly fed the campaign with small contributions online. At this campaign rallies, Mr Sanders has stressed that his money has come from ordinary Americans, and not the large corporate donors who have continued to the campaigns of Ms Clinton and other candidates.
Ms Clinton, who this month secured her one millionth donor, has collected nearly $161m for her bid. By contrast to Mr Sanders and many of the candidates, much of Ms Clinton's money has come in the form of larger donations, both from individuals and companies.
Mr Sanders suffered five defeats in the five Demoratic primaries help last week - Ohio, Florida, Missouri, Illinois and North Carolina. He has vowed to stay in the race and is looking to do better when Idaho, Arizona and Utah vote on Tuesday.
Register for free to continue reading
Registration is a free and easy way to support our truly independent journalism
By registering, you will also enjoy limited access to Premium articles, exclusive newsletters, commenting, and virtual events with our leading journalists
Already have an account? sign in
Join our new commenting forum
Join thought-provoking conversations, follow other Independent readers and see their replies