Bill Clinton says Black Lives Matter activists are defending murderers and drug dealers
The former president was campaigning for his wife in Philadelphia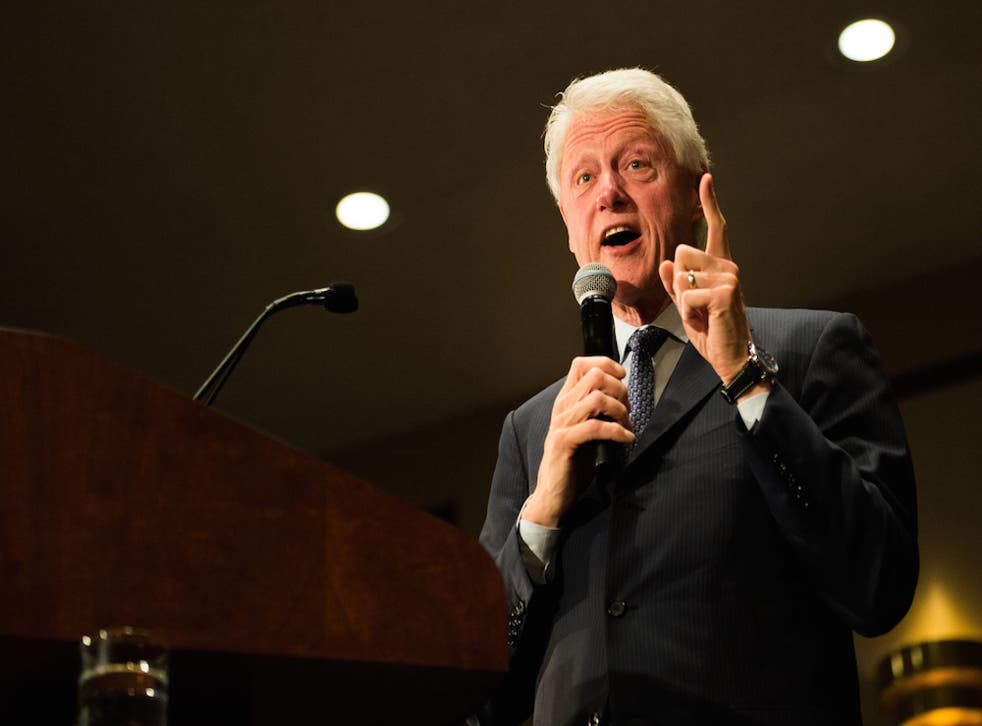 While campaigning for Hillary Clinton in Philadelphia on Thursday, Bill Clinton defended his wife's criminal justice platform against activists during a 15-minute exchange.
The protesters began shouting "black youth are not 'super predators'" referring to language that Mrs Clinton used in 1996 to support her husband's 1994 crime bill.
"I talked to a lot of African-American groups [in 1994]," Mr Clinton shouted back. "They thought black lives mattered. They said take this bill because our kids are being shot in the street by gangs. We had 13-year-old kids planning their own funerals."
Mr Clinton also said that then-Senator Joe Biden advised him to add provisions that would give harsher prison sentences to offenders in order to gain Republican support. He also defended Mrs Clinton's use of the word "super predators" to describe black youth.
"This is what's the matter," Mr Clinton said. "I don't know how you would characterize the gang leaders who got 13-year-old kids hopped up on crack and sent them out into the street to murder other African-American children. Maybe you thought they were good citizens, she didn't. She didn't. You are defending the people who kill the lives you say matter."
Mr Clinton added: "I'll tell you another story about a place where black lives matter: Africa."
Back in February, Mrs Clinton was confronted by 23-year-old Ashley Williams, a protester who slammed her use of the term during a private event in Charleston, South Carolina. Nearly a day later, Mrs Clinton apologized for her remarks.
"Looking back, I shouldn't have used those words, and I wouldn't use them today," Mrs Clinton said in a statement. "My life's work has been about lifting up children and young people who've been let down by the system or by society."
Still, Ms Williams said that it was hard for her to trust Ms Clinton and that the rest of the presidential candidates should also be placed under scrutiny for their actions.
"I think she is inconsistent and she has not explained this," Ms Williams told The Independent in February. "She is not to be trusted until she explains her record on supporting policies" that continued to fuel the mass incarceration of people of color.