Plans by far-right news website to launch in France thrills nationalist party of Le Pen
Lambasted by the left for spreading hate and racism, Breitbart is riding the Trump wave
David Usborne
New York
Tuesday 15 November 2016 19:32 Comments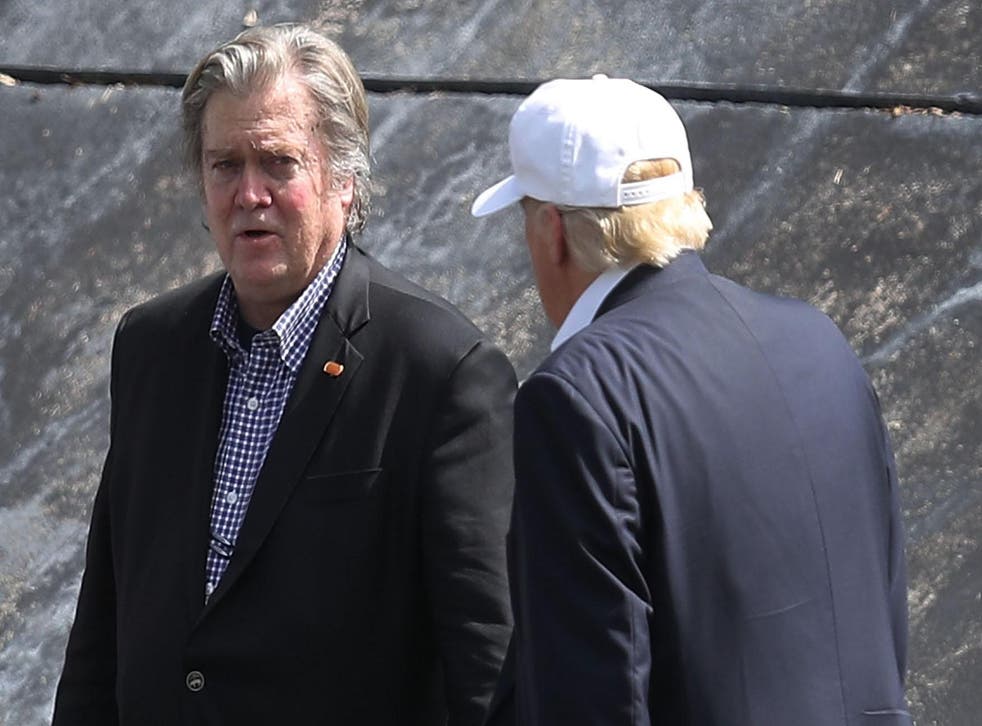 The far right in France on Tuesday extended its welcome to the ultra-conservative Breitbart News Network which had earlier revealed plans to launch French and German versions of its site.
Any French incursion by Breitbart, which has already used the ascent of Donald Trump dramatically to widen its US footprint, will be seen as a punt to boost support Marine Le Pen, the leader of the National Front party, as well as to build revenue. Ms Le Pen is widely expected to win or come second in the first round of next April's presidential vote.
On Tuesday, Ms Le Pen's niece, Marion Marechal-Le Pen, who has her own seat in the French Assembly, voiced enthusiasm for Breitbart giving her party's supporters new voice in France.
"All alternative media are generally positive. Donald Trump is the demonstration of that... they're among the useful tools," she said during a visit to Moscow. Speaking to the Agence France Press, AFP, she added that there had been "some small contacts for some time" between the FN and the Trump campaign in the United States.
On Tuesday, President Barack Obama warned of the rise of what he called a "crude sort of nationalism" in advanced economies around the world as demonstrated by the election of Mr Trump and the Brexit vote. He was speaking in Athens during a one-day state visit to Greece.
Breitbart, which has a record of promoting a right-wing agenda and assailing the Republican establishment as well as the liberal left in the US, has seen its profile explode in the months since Mr Trump began his ultimately successful campaign for the White House.
Also on Tuesday, it said in a statement released to The Hill that it was preparing a lawsuit against another "major" US media outlet for allegedly mischaractersing its mission.
"Breitbart News Network, a pro-America, conservative website, is preparing a multi-million dollar lawsuit against a major media company for its baseless and defamatory claim that Breitbart News is a 'white nationalist website,'" the statement read.
"Breitbart News cannot allow such vicious racial lies to go unchallenged, especially by cynical, politically-motivated competitors seeking to diminish its 42 million monthly readers and its number one in the world political Facebook page. Breitbart News rejects racism in all its varied and ugly forms. Always has, always will," the statement continues.
The relationship between the site and Trump became more than casual when its head, Stephen Bannon, took a leave of absence to become CEO of the Trump campaign last summer. At the weekend, President-elect Trump appointed him as senior advisor to the president, a choice that prompted fury from the left that he would be occupying so influential a post in the White House.
It is now becoming clear that Mr Bannon, who took the reins at Breitbart after its founder, Andrew Breitbart, died in 2012, is convinced that voter disaffection means the site can broaden its horizons quickly, including by trying to tilt the political dynamic to the right in Europe.
The organisation already has a British iteration, set up in 2013, when the company calculated that it could benefit from the rising popularity of the 'Leave' campaign as Britain prepared for the Brexit referendum. It is led by a young conservative activist, Raheem Kassam, who was previously chief advisor to Nigel Farage, another luminary in the alt-right universe.
In an interview with The New York Times at the weekend, the US editor-in-chief, Alex Marlow, confirmed its European ambition. "There's an under-served readership" in Europe," he said. "It's the same readers who had been ignored in Britain and had been ignored in the United States."
He also basked in the site's new notoriety. "So much of the media mocked us, laughed at us, called us all sorts of names," he noted. "And then for us to be seen as integral to the election of a president, despite all of that hatred, is something that we certainly enjoy, and savour."
Speaking last week to Reuters, he offered more detail saying that as well as looking at introducing sites in France and Germany, his team was looking to grow operations in the US, hiring new journalists and exploring the possibilities of a television presence also.
"There's going to be more hiring that goes on – I'm already picturing more tech reporting, more media reporting," Mr Marlow said. "We do a tonne of politics reporting now so I don't know that we'll need to do more but we certainly aren't planning on scaling back with anything."
Plans for some kind of television expansion for Breitbart are being explored by the US site's technology editor, Milo Yiannopoulos, a figure who is regularly excoriated on social media for derogatory comments he has made about Muslims, Black Lives Matter activists and feminists.
Prior to his winning last week's election there had been speculation that Mr Trump would pick himself up from being defeated by Hillary Clinton and then focus his energies on creating his own television operation to satisfy an alternative-right audience, possibly in harness with Breitbart. Any such plans would have been mothballed in view of his victory.
Register for free to continue reading
Registration is a free and easy way to support our truly independent journalism
By registering, you will also enjoy limited access to Premium articles, exclusive newsletters, commenting, and virtual events with our leading journalists
Already have an account? sign in
Join our new commenting forum
Join thought-provoking conversations, follow other Independent readers and see their replies