Breitbart editor pledges to get Ivanka Trump 'shipped out' of White House in revenge for Steve Bannon in leaked emails
Senior staff at right-wing media outlet tricked into corresponding with hoaxer posing as Trump's recently ousted chief strategist. The same prankster previously fooled Anthony Scaramucci
Lydia Smith
Wednesday 23 August 2017 09:47 Comments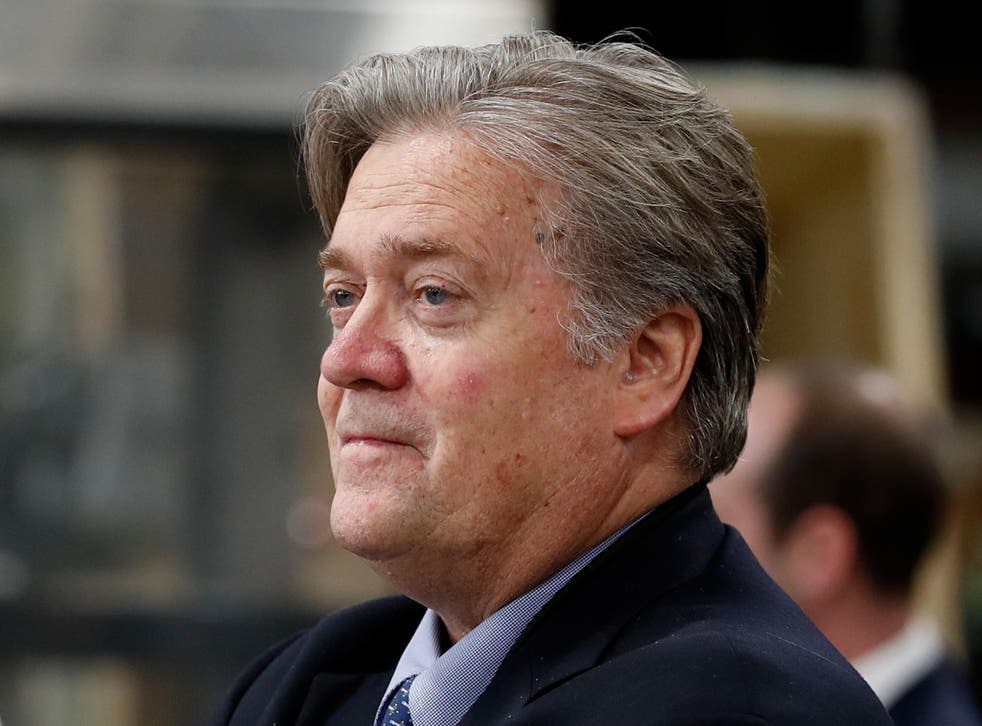 A self-proclaimed email prankster posing as Steve Bannon tricked top Breitbart editors into agreeing to help bring down the former White House Chief Strategist's enemies.
The Bannon impersonator sent emails from a fake account to Editor-in-Chief Alexander Marlow and other editors, who responded they would do Bannon's "dirty work" against White House aides.
When Mr Marlow was asked by the fake Bannon whether he could have Ivanka Trump and Jared Kushner ousted from the White House, the editor responded he would see what he could do to have them "packed and shipping out before Christmas".
The prankster shared the emails with CNN.
Mr Bannon recently returned to the right-wing site after being fired from his position in Trump's administration. Ivanka Trump and Mr Kushner played key roles in the removal of Bannon from the White House, according to a Daily Mail report.
Referring to the couple, the fake Bannon account sent an email which read: "So do you think you'll have them packed and shipping out before Christmas?"
Mr Marlow replied: "Let me see what I can do... hard to know given your description of them as evil. I don't know what motivates them. If they are semi normal, then yes, they out by end of year."
The Breitbart editor later told CNN: "The obsession with Breitbart news is simply a result of our effectiveness.
"This time, an imposter deceitfully obtained and shared with CNN tongue-in-cheek emails that revealed that we feel Globalists present an existential threat to the agenda that got President Trump elected."
"If people want to know our thinking, they don't need to judge us on illicitly obtained comments that were intended to be private, they can simply read our front page."
This is not the first time the email prankster, who tweets under the name @SINON_REBORN, has struck. In July, the person tricked former White House communications director Anthony Scaramucci by emailing him posing as Donald Trump's since-fired chief of staff Reince Priebus.
Register for free to continue reading
Registration is a free and easy way to support our truly independent journalism
By registering, you will also enjoy limited access to Premium articles, exclusive newsletters, commenting, and virtual events with our leading journalists
Already have an account? sign in
Join our new commenting forum
Join thought-provoking conversations, follow other Independent readers and see their replies