James Comey: I believe I was fired by Trump because of the Russia investigation
'Something about the way I was conducting it the president felt created pressure on him he wanted to relieve,' Mr Comey says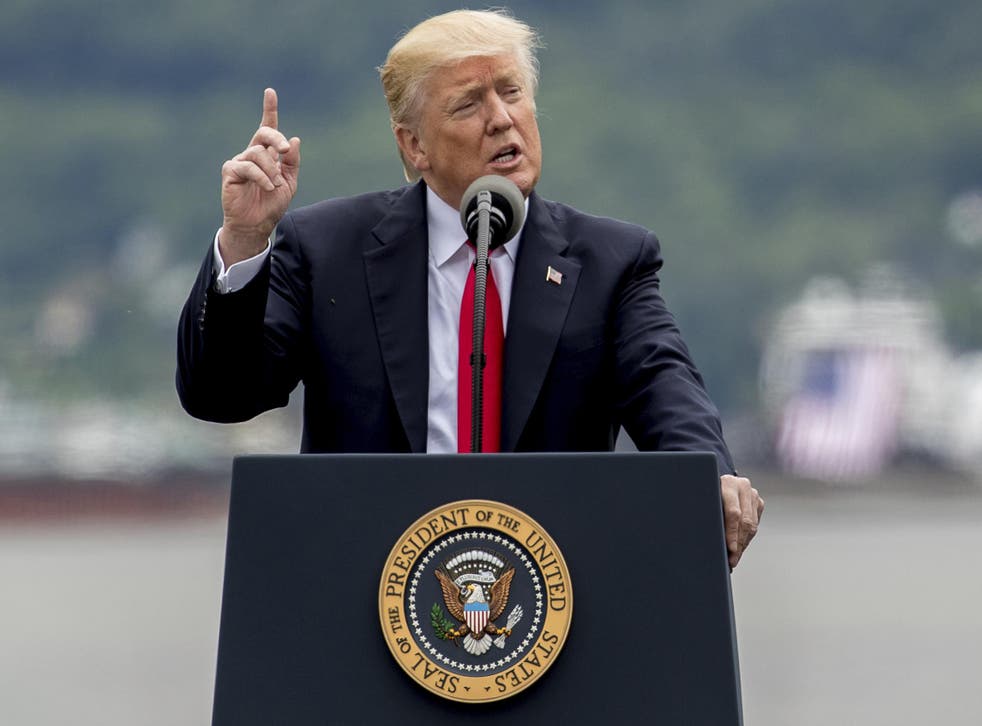 Former FBI Director James Comey has said he has "no doubt" President Donald Trump fired him because of his department's investigation into Russian meddling in the 2016 US election.
"I take the president at his word that I was fired because of the Russia investigation," Mr Comey told the Senate Intelligence Committee in a public hearing. "Something about the way I was conducting it, the president felt, created pressure on him he wanted to relieve."
The former intelligence official made no mistake about the significance of this conclusion.
"I was fired in some way to change … the way the Russian investigation was being conducted," he said later in the hearing. "That is a very big deal."
The FBI's investigation includes a probe into the Trump campaign's possible ties to Russia. Mr Trump has said in previous interviews that he fired Mr Comey after concluding that reports about his campaign's ties were "made up".
"When I decided to just do it, I said to myself, I said, 'You know, this Russia thing with Trump and Russia is a made up story, it's an excuse by the Democrats for having lost an election that they should have won,'" he told NBC's Lester Holt.
He also reportedly told Russian officials that he "faced great pressure" over their country, and that it was "lifted" after Mr Comey's firing.
The statements sparked outcry among many in Washington, who believed they showed intentional obstruction of justice on the president's part.
The biggest names involved in the Trump-Russia investigation

Show all 17
Mr Comey said these comments eventually lead him to believe he had been fired over the Russia investigation.
"I watched his interview, I've read the press accounts of his conversations, so I take him at his word there," the former FBI director said on Thursday.
He did not offer an opinion on whether Mr Trump had committed obstruction of justice.
The White House provided multiple different explanations for Mr Comey's firing in the days after his dismissal.
At first, officials claimed Mr Comey was dismissed for improperly handling the investigation into Hillary Clinton's private email server. They cited two Justice Department memos on the matter as swaying the president's hand.
Later, Mr Trump told reporters he fired Mr Comey because he was doing a "bad job". He expanded on these comments in his interview with Mr Holt, in which he also insisted he had acted independently of the Justice Department's recommendation.
"I was gonna fire regardless of recommendation," Mr Trump said at the time.
The president has not commented publicly on Mr Comey's testimony.
Join our new commenting forum
Join thought-provoking conversations, follow other Independent readers and see their replies