Long-shot Democratic candidate catching up to Republican opponent in Trump-supporting district ahead of special election in Pennsylvania
New poll shows Conor Lamb up three points over Rick Saccone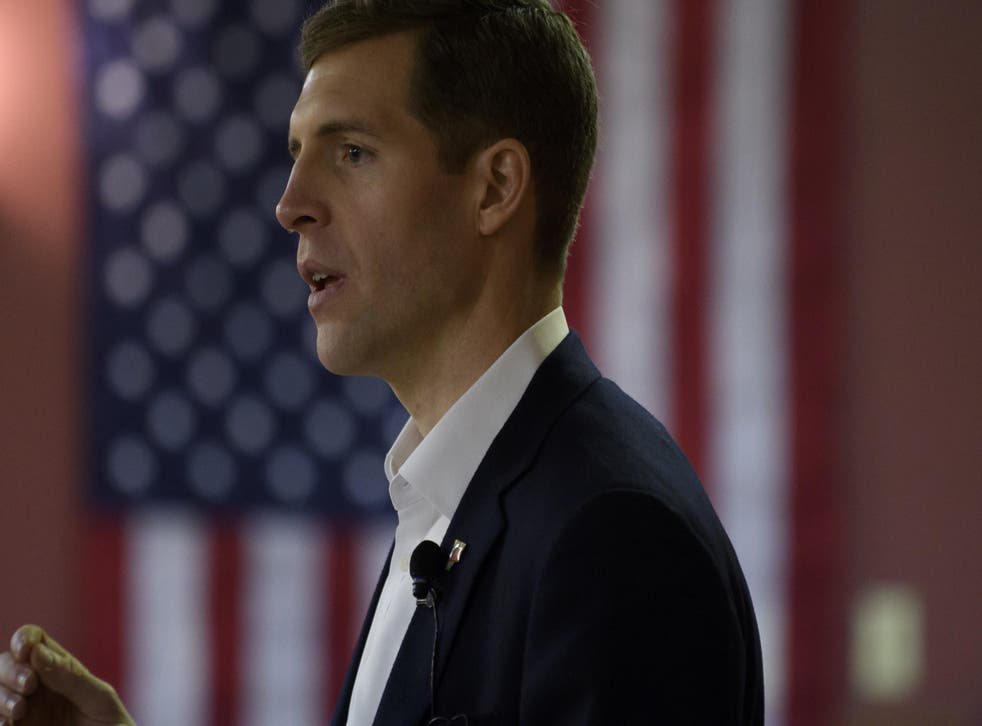 A long-shot Democratic candidate in a Trump-supporting district is gaining on his opponent in the final days of a special election in Pennsylvania.
A new poll shows Conor Lamb, the Democratic candidate for the US House of Representatives in Pennsylvania, is up three percentage points against his Republican competitor, state representative Rick Saccone.
The race seemed like a sure thing for Mr Saccone and the GOP at the outset. Donald Trump won the district by nearly 20 points in 2016, and Republican Tim Murphy represented it since 2003. Following most mainstream predictions, Mr Saccone both outspent and out-polled his Democratic opponent in the first months of the race.
But in February, Mr Lamb reported raising $3.3m in the latest filing period, compared to Mr Saccone's $700,000. A poll from that same month showed the Republican up by just three points. Last week, the Cook Political Report changed the seat's rating from "Leans Republican" to "Toss Up."
This week, a poll from Emerson College showed Mr Lamb leading Mr Saccone 48-45 per cent among likely voters. Only 33 per cent of voters said they had an unfavourable view of Mr Lamb, compared to 40 per cent who had an unfavourable view of Mr Saccone.
The poll also showed that many voters were excited about the race, with 56 per cent saying they are were "very excited" to vote, and only 7 per cent saying they were not excited at all.
Donald Trump's first year: in pictures

Show all 29
The special election kicked off last year, when Mr Murphy announced that he would resign early following reports that he had pressured a woman with whom he had an extramarital affair to get an abortion.
Mr Lamb emerged as a Democratic candidate with values that could attract some Pennsylvania conservatives. A former federal prosecutor and Marine, Mr Lamb focused on issues like labour and the opioid crisis, and steered clear of things like gun control. He has not advocated her progressive priorities like Medicare for all or a $15-per-hour minimum wage.
Mr Saccone, meanwhile, has centred his campaign around Mr Trump's base, appearing at events with the president's daughter, Ivanka Trump, and Vice President Mike Pence. The candidate – who is anti-abortion, anti-big-government, and pro-gun – has described himself as "Trump before Trump was Trump".
But the president has yet to show up at a fundraiser for Mr Saccone, despite tweeting his support in January. The official announcement for his visit to Pennsylvania on 10 March – just three days before the special election – made no mention of Mr Saccone.
Join our new commenting forum
Join thought-provoking conversations, follow other Independent readers and see their replies