Corey Lewandowski, barely fired as Donald Trump's manager, joins CNN as commentator
The CNN stable of political commentators crammed with former aides and managers
David Usborne
New York
Thursday 23 June 2016 19:55 Comments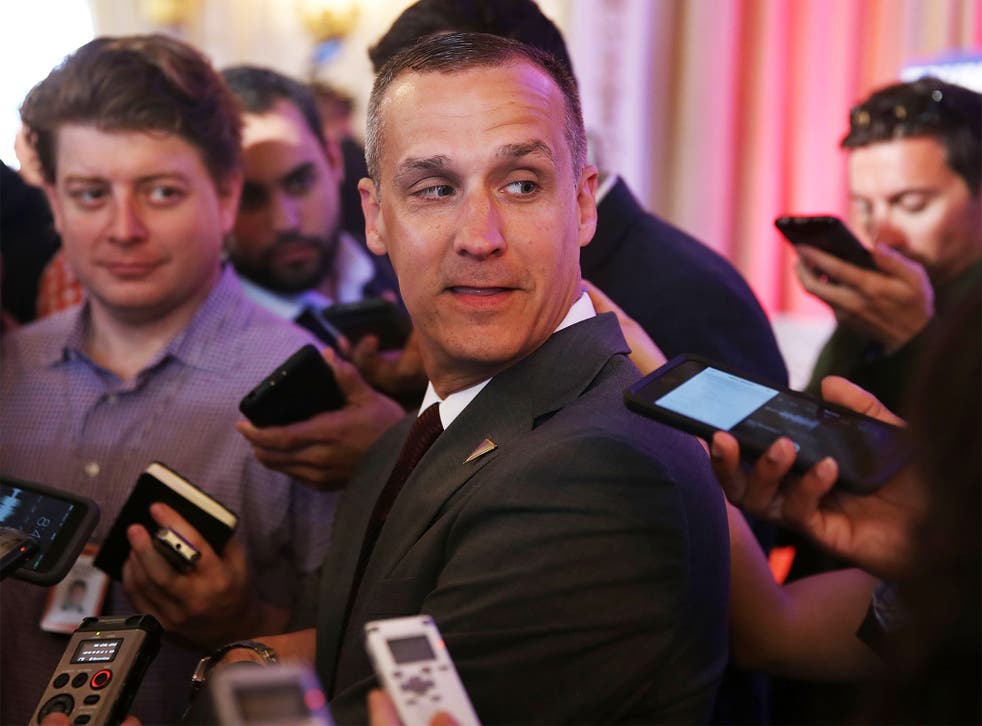 Just three days after being fired as Donald Trump's campaign manager, Corey Lewandowski has picked up paid employment at the CNN 24-hours cable news network as the newest member of its stable of political commentators.
It is not an unusual path for a former, high-level political operative to take. The studios of CNN and its cable rivals are littered with one-time consultants, aides and campaign managers of various political figures of times past (or even present).
Among the sages that Mr Lewandowski will find himself sharing a TV stage with are David Axelrod, who was a top campaign aide to President Barack Obama when he ran for president the first time, and David Gergen, a one time aide in the inner circles of presidents Richard Nixon, Gerald Ford and Ronald Reagan.
What is unusual, however, is the swiftness with which Mr Lewandowski negotiated his CNN deal, suggesting that he became a coveted property for the competing TV outlets, including the broadcast networks, the moment it became known that Mr Trump had shown him the door.
Indeed it was to CNN that Mr Lewandowski, 42, gave a first interview on Monday afternoon just hours after leaving his office at Trump Tower in Manhattan for the last time, although he was briefly ambushed first by an NBC reporter as he left his apartment later en route to the CNN studios at Columbus Circle.
Clearly, he will be a valuable asset to CNN because of his unique insight into the inner workings of the Trump campaign, which has already shattered all the usual models of presidential competition. A native of New Hampshire, Mr Lewandowski was uncommonly close to Mr Trump, accompanying him on almost all of his trips, usually on private jets, since he declared last June.
When the grandees of the Republican Party started clamouring for Mr Trump to tone down his persona on the trial and become more presidential in his mien, it was Mr Lewandowski who resisted and rehearsed the mantra, 'Let Trump be Trump'.
It was surely particularly alluring for CNN that Mr Lewandowski, while still the campaign manager, also retained his position as the leader of New Hampshire's delegation to the Republican Convention in Cleveland next month. Assuming he keeps that post, he will be able to give the cable channel an unusual from-the-floor glimpse of what promises to be one of the more unusual party conventions in a generation.
Register for free to continue reading
Registration is a free and easy way to support our truly independent journalism
By registering, you will also enjoy limited access to Premium articles, exclusive newsletters, commenting, and virtual events with our leading journalists
Already have an account? sign in
Join our new commenting forum
Join thought-provoking conversations, follow other Independent readers and see their replies