DNC 2016: From Jane Fonda to Julianne Moore, American celebrities vow to join forces to ensure Donald Trump's demise
There is a long tradition of A-listers diving into politics, all the way back to Jane Fonda and her stance on the Vietnam War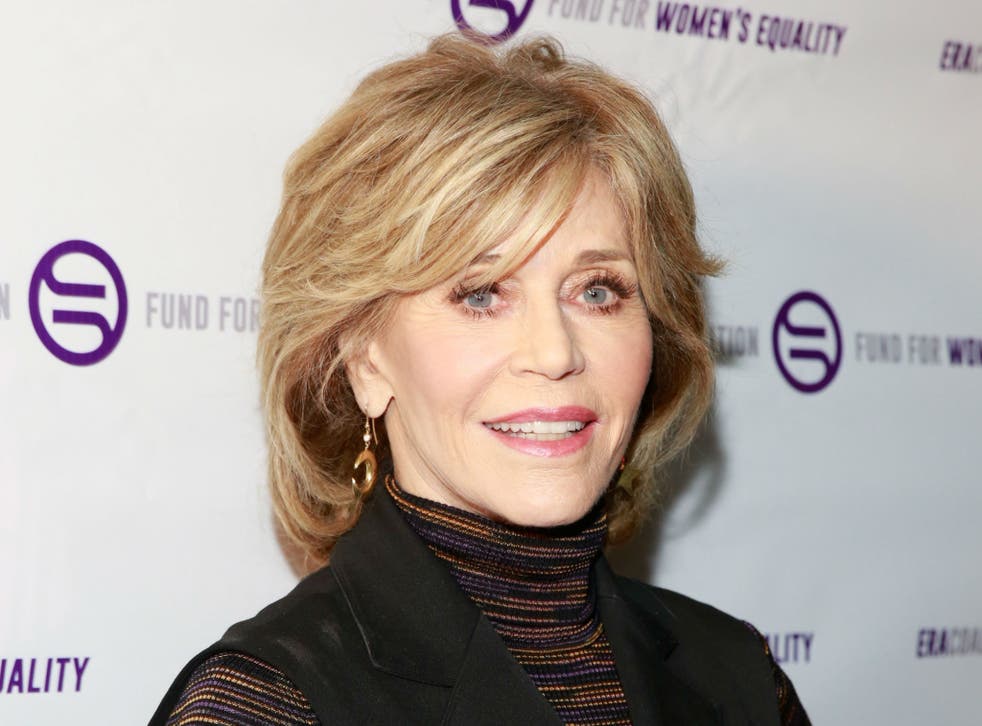 More than a hundred celebrities have vowed to join forces to try to deter Americans from voting for Donald Trump, including headline actors Julianne Moore, Lena Dunham and Mark Ruffalo.
The high-wattage effort has been put together the #UnitedAgainstHate campaign which is part of MoveOn.org, the progressive advocacy group that was founded during the impeachment trial of former President Bill Clinton and whose biggest backers have included George Soros.
"We believe it is our responsibility to use our platforms to bring attention to the dangers of a Trump presidency, and to the real and present threats of his candidacy," an open letter signed by the celebrities and released yesterday declared.
"We call upon every American to join us," the letter went on, "to stand together on the right side of history, to use the power of our voice and the power of our vote to defeat Donald Trump and the hateful ideology he represents."
Exactly what will be expected of the celebrities once the party conventions have wrapped up and the battle between Mr Trump and Hillary Clinton is engaged in earnest is not clear.
There is, however, a long tradition of Hollywood stars and other notable artists venturing into the political arena especially when the White House is at stake, with varying degrees of success.
Clint Eastwood made a widely derided appearance at the Republican convention four years ago in support of Mitt Romney. In 2008 the comedian Sarah Silverman embarked on the 'Great Schlep' to encourage voters to back Barack Obama, notably in Florida, a key swing state.
No one has risked more mixing politics with art than Jane Fonda who maddened many in America loudly opposing the Vietnam War in the sixties and early seventies. Some in America considered her activism akin to treason. Stuck for half her career with the nickhame 'Hanoi Jane', Ms Fonda is among those who has signed up to the anti-Trump initiative.
Ms Silverman was among those in Philadelphia this week in support of Ms Clinton. Once an ardent fan of Senator Bernie Sanders, she enraged his followers on Monday night with a raw scolding of those still refusing to turn their love towards the former first lady. "Can I just say to the Bernie-or-bust people, you are being ridiculous?" she declared from the stage.
The newest campaign and the letter announcing it, offers a virtual roster of American celebrities who like to wear their progressive leanings on their sleeves. Ms Fonda, 78, aside, its recruits also include Neil Patrick Harris, Shonda Rhimes, Cynthia Nixon, Jane Fonda, Maggie Gyllenhaal and Macklemore.
In any year it would be hard for the Republicans to summon such broad support from the A-list community. In this year of Trump it would be all but impossible.
"Donald Trump wants to take our country back to a time when fear excused violence, when greed fueled discrimination, and when the state wrote prejudice against marginalized communities into law," the letter declared.
"Some of us come from the groups Trump has attacked. Some of us don't. But as history has shown, it's often only a matter of time before the 'other' becomes me."
Those groups that has already suffered harm from Mr Trump, the letter said, includes Mexican and Latino people, blacks, Muslims, LGBTQ people, women and their healthcare providers and refugees.
Join our new commenting forum
Join thought-provoking conversations, follow other Independent readers and see their replies