Donald Trump tape: People 'disgusted' at recordings where Republican talks about groping women
'Donald Trump is a blatant misogynist who objectifies women and openly views their attractiveness as more important than all else'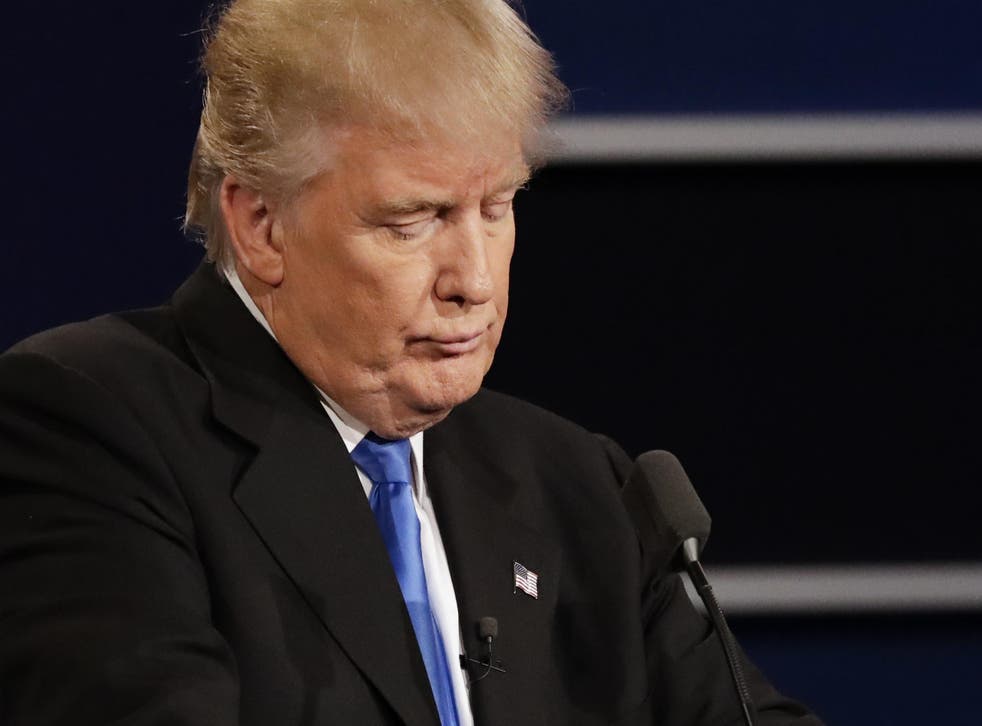 People have reacted with fury after it emerged Donald Trump had bragged about being able to do "anything" he wants to women.
A recording made apparently accidentally by Access Hollywood when a microphone was left on in 2005 was obtained by the Washington Post.
In it, the Republican nominee talked about attempting to woo a married woman and said he could do what he liked because he was a "star".
He said: "I'm automatically attracted to beautiful women, I just start kissing them, it's like a magnet.
"I don't even wait. And when you're a star, they let you do it. You can do anything. Grab 'em by the p****."
Twitter users reacted with dismay:
Commenting on the revelations, Daily Beast writer Erin Gloria Ryan compared Mr Trump to a "pickup artist" – men who offer other men often misoygnist advice on how to attract women.
She described him as "boorish, unpolished, and pushy, but ultimately able to use alpha male behaviour to win and eventually claim his woman-shaped reward".
She added that "the story of Donald Trump's misogyny is so old that if it were a person, Donald Trump probably would not date it" and catalogued some of the recent controversies over his attitude to women such as calling a former Miss Universe "fat" and claiming he would date his daughter Ivanka if she were not related to him.
Donald Trump's most controversial quotes

Show all 14
When the footage came to light, Mr Trump's campaign apologised if "anyone was offended".
A statement issued on his behalf said it was "locker room banter".
But his rival Hillary Clinton said the recording was "horrific" and added: "We cannot allow this man to be President".
Join our new commenting forum
Join thought-provoking conversations, follow other Independent readers and see their replies