Donald Trump calls for a 'complete shutdown' of Muslims entering United States
Trump's incendiary comments on ethnic minorities and differently abled people have provoked widespread criticism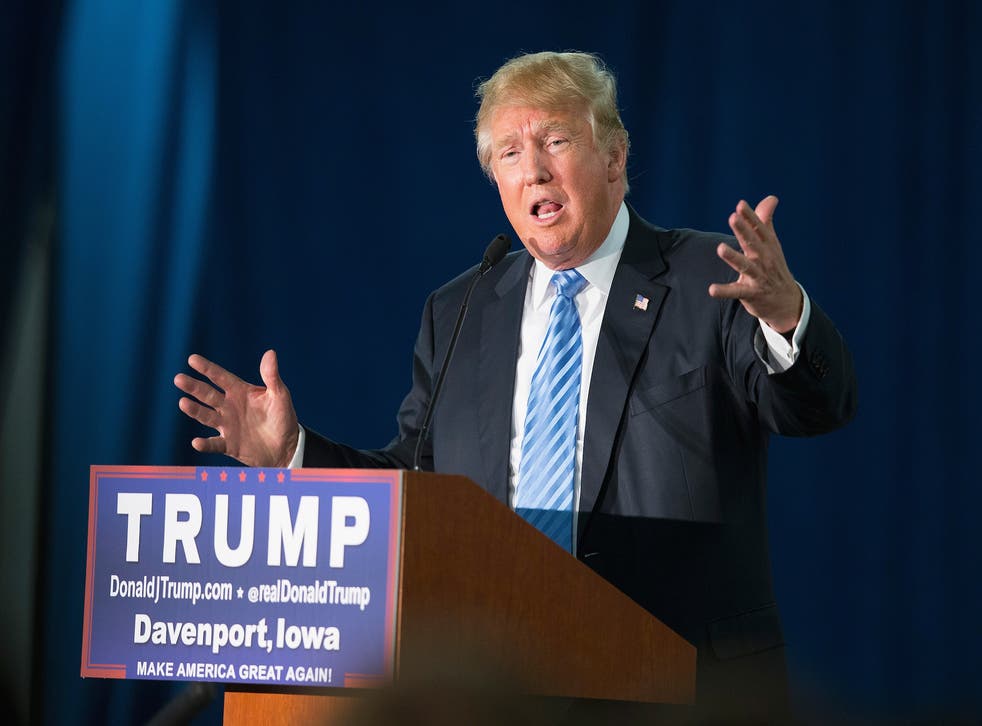 Donald Trump has called for a ban on all Muslims entering the United States in the wake of the San Bernardino terrorist attack.
The Republican presidential frontrunner called for a "complete shutdown of Muslims entering the United States until our country's representatives can figure out what is going on".
He added: "Without looking at the various polling data, it is obvious to anybody the hatred is beyond comprehension. Where this hatred comes from and why we will have to determine."
The extraordinary pledge comes hours after signs that a competitor had overtaken him in the polls.
Hours later, Trump turned his attention to the intenet, saying that "we have to go and see Bill Gates, and a lot of different people, that really understand what's happening. We have to talk to them, and maybe in certain areas closing that internet up in some way."
Earlier, a report from New Jersey's Monmouth University Polling Center showed Senator Cruz beating Trump in a poll of Iowa Republicans likely to attend the Iowa caucus. Of those polled, 24 percent said they would vote for Senator Cruz and 19 per cent said they would vote for Trump. Marco Rubio came in third with 17 per cent.
Trump's incendiary comments on ethnic minorities and differently abled people have provoked criticism, but his significant fan base often lauds his apparent disdain for political correctness.
US Muslims lambasted Trump's comments.
"It's just absolutely mind-boggling the nation's leading GOP presidential candidate would issue what amounts to almost a fascist statement and thinks he'll get support for it and probably will get support for it," Ibrahim Hooper, a spokesman for the Council on American-Islamic Relations, told The Independent.
We've always had extremists and fringe characters in the political arena, but the fringe characters are now the centre of things."