Donald Trump's lawyers claim he should be immune from a defamation lawsuit because he is President
Summer Zervos, a former contestant from The Apprentice, has accused Mr Trump of sexual assault 
Wednesday 29 March 2017 15:10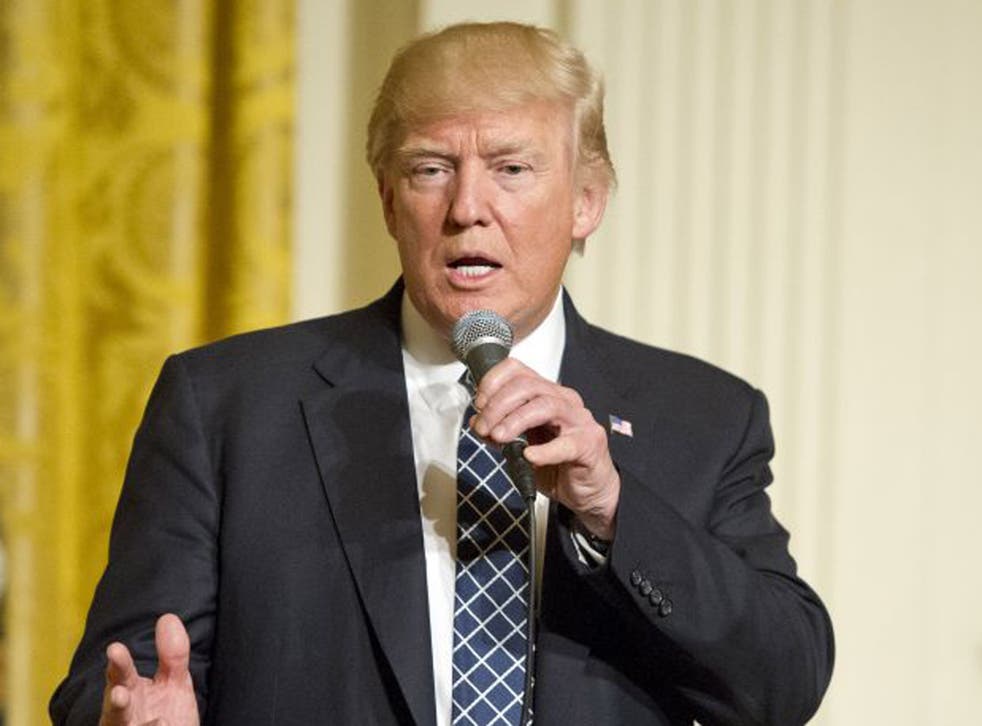 Donald Trump's lawyers have claimed he should be immune from a defamation lawsuit because he is the President.
Summer Zervos, a former contestant on The Apprentice, has accused Mr Trump of sexual assault.
Claiming Mr Trump tried to kiss and grope her in a hotel room in Beverly Hills in 2007, she filed a legal petition against the US leader days before his inauguration ceremony in January.
She filed a defamation claim and demanded the president "vindicate her reputation" by admitting the allegations.
Ms Zervos has claimed she would be willing to dismiss her case immediately if he retracts his "false and defamatory statements".
Mr Trump's attorney Marc Kasowitz said he intends to file a motion to dismiss the complaint or halt the litigation until the end of his presidency.
He said the US Constitution "immunizes the President from being sued in state court while in office."
It is unclear whether this is the case, as the US Supreme Court has ruled that presidents are "absolutely immune from civil damage lawsuits" for conduct within the "outer perimeter" of their official responsibilities.
These responsibilities were defined in 1997 when the court explicitly ruled that executive immunity does protect against defamation claims, following a case involving claims made by former Arkansas state employee Paula Jones and the then President, Bill Clinton.
However, that case was allowed to proceed because those allegations concerned personal, private conduct.
World news in pictures

Show all 50
The justices did however advise due to the burdens of the presidency that immunity questions "should be decided at the earliest possible stage of the litigation".
Mr Trump has denied Ms Zevros's allegations and took to Twitter to say they were "100% fabricated and made-up charges","totally false" and "totally made up nonsense."
Her attorney Gloria Allred said Mr. Trump's lawyers are wrong.
"Summer seeks vindication of her rights and reputation," she said in a statement, adding that the Supreme Court had made it clear "that no man is above the law and that includes the President of the United States."