Donald Trump's first 100 days: Historian responds to White House email boasting of President's achievements
'President Donald J Trump has done more to stop the government from interfering in the lives of Americans in his first 100 days than any other President in history'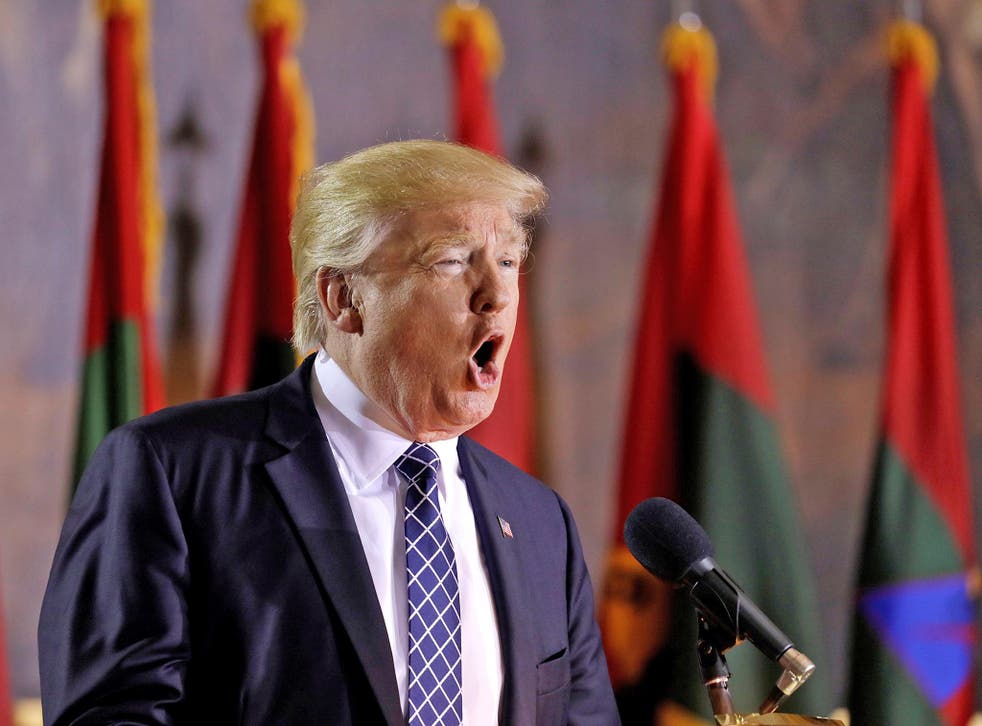 A White House release boasting of Donald Trump's achievements in his first 100 days in office has been described as "catastrophically wrong" by a historian.
The President's team sent out an email to the White House press corps detailing executive orders and legislation passed in the President's first phase in office.
History professor Peter Shulman, of Case Western Reserve University, critiqued the press release, saying it made "odd" comparisons and listing laws was a "dumb metric".
Donald Trump to Nasa astronauts: Get to Mars during my first term
The released boasted the President was "getting government out of the way" and claimed Mr Trump "has done more to stop the government from interfering in the lives of Americans in his first 100 days than any other President in history".
Mr Trump will have signed 30 executive orders by 29 April – which marks his first 100 days in office – and a "slew" of legislation, enacting 28 laws, the release claimed.
But Mr Shulman used Twitter to draw attention to a number of holes in the release.
Mr Trump claimed to have signed more executive orders than renowned 32nd president Franklin D Roosevelt. The release claimed Mr Roosevelt only signed nine executive orders in his first 100 days, but the actual number was 99.
Mr Shulman drew attention to the American Presidency Project website, which lists important presidential orders and theorised it may have been the source of the mistake. The Project lists just nine orders for Mr Roosevelt but only those considered significant.
Executive Orders often include more mundane pieces of legislation in addition to key instructions.
The White House statement also claimed Mr Trump has signed "more legislation in this first 100 days than any President since Truman," with 28 laws. However, laws included on the list included the repeal of 13 Obama-era laws, passed in the latter phase of his presidency, Mr Shulman said.
In addition to several bipartisan measures passed with broad support, other laws included were approvals of naming veterans' clinics and approving General James Mattis as Defence Secretary.
These measures have little impact on the lives of ordinary Americans.
Trumped! The best cartoons on 'The Donald'

Show all 28
Mr Shulman then contrasted the achievements of Mr Roosevelt within his first 100 days, who passed a number of historic laws, including the repeal of prohibition and the Glass-Steagall Emergency Banking Act.
Join our new commenting forum
Join thought-provoking conversations, follow other Independent readers and see their replies