Donald Trump insists he has great respect for the press despite calling New York Times the 'enemy of the people'
'I believe a lot of the stories are pure fiction, they just pull it out of air,' President says
Jon Sharman
Tuesday 28 February 2017 18:20 Comments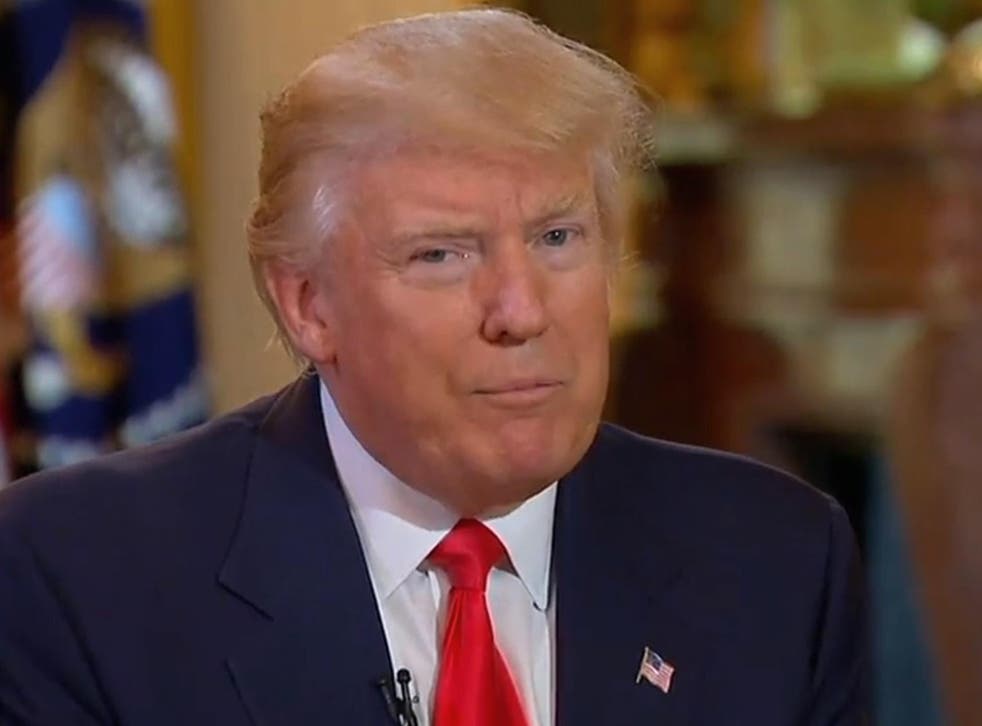 Donald Trump has said he has "great respect" for journalists just days after saying "fake news" sources like the New York Times were the enemy of the American people.
The US President doubled down on his statement at the Conservative Political Action Conference over the weekend, after his chief strategist Steve Bannon called the media "the opposition".
"I have great respect for the press. I have great respect for reporters, and the whole profession," he told Fox & Friends ahead of his speech to senators and members of Congress.
Asked whether he could think of a time when press criticism of him was justified, Mr Trump said: "Probably I could never do that. I'm not going to give you any ideas.
"Over the years, you make a mistake, I fully understand when they hit you.
"But when they make stories up, when they create sources, because I believe that sometimes they don't have sources, you know, the sources don't exist. Sometimes they do exist. I'm not saying all sources, but I believe that a lot of the sources are made-up.
"A lot of the stories are made-up. I believe a lot of the stories are pure fiction, they just pull it out of air."
Addressing his decision not to attend the White House Correspondents' Association Dinner, he said: "In light of the fact of fake news and all of the other things that we're talking about now, I thought it would be inappropriate that I went."
But "that doesn't mean I'm not going to do it next year", he added.
Register for free to continue reading
Registration is a free and easy way to support our truly independent journalism
By registering, you will also enjoy limited access to Premium articles, exclusive newsletters, commenting, and virtual events with our leading journalists
Already have an account? sign in
Join our new commenting forum
Join thought-provoking conversations, follow other Independent readers and see their replies