US election: Polls swing as Hillary Clinton and Donald Trump enter final days of presidential race
There are just four days left of the race to the White House, which has been one of the most controversial in US election history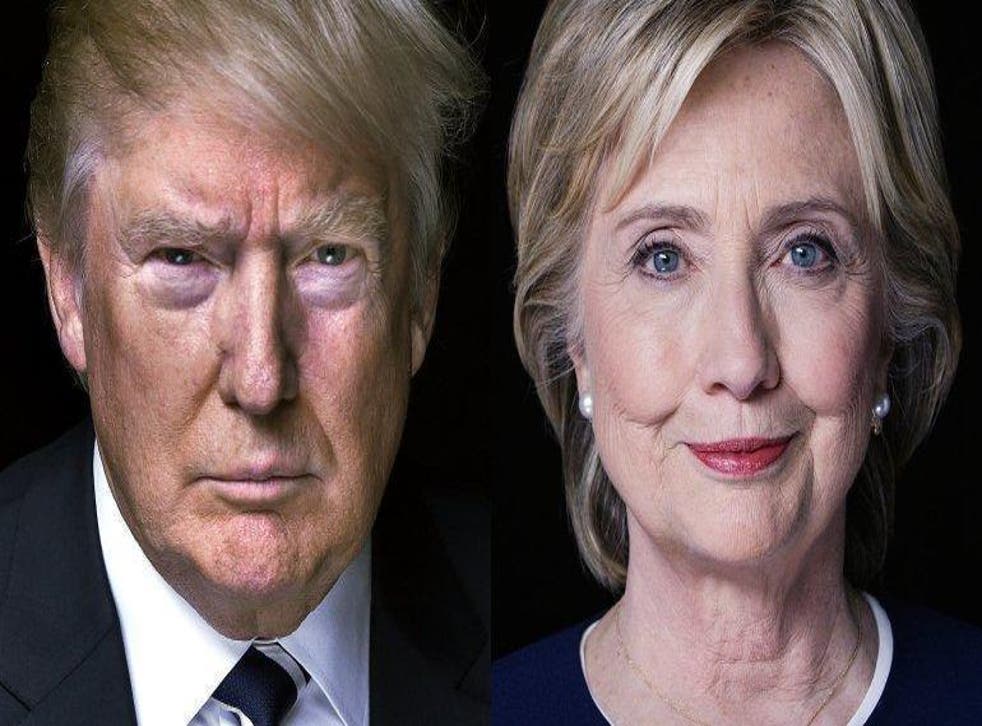 The polls have swung again as Hillary Clinton and Donald Trump tour swing states in the final days of the presidential race. Ms Clinton is currently ahead in the polls, after Mr Trump briefly overtook her, with just four days to go until election day.
The Democrat politician has a 6.1 per cent lead over rival Donald Trump. 48.9 per cent of voters say they are backing Ms Clinton, compared to 42.8 per cent who are backing her Republican rival.
The figures have been released by TrumpxClinton, an election tracker which takes a rolling average of all major polls.
Both politicians are touring so-called 'swing states' which commentators believe will make or break the campaigns, depending on who succeeds in wooing undecided voters.
Mr Trump enjoyed a recent surge of support among voters, after it was reported the FBI is investigating Ms Clinton in relation to allegations surrounding her connection to emails sent via a private server.
A poll for ABC News and the Washington Post put Mr Trump ahead by the smallest of margins- 46 per cent to Ms Clinton's 45 per cent. Stock markets responded to the news, with shares in Asia hitting a seven-week low following losses on Wall Street. FXTM Chief Market Strategist Hussein Sayed said he believed the markets were in the "early stages of panic" about the impending election.
The glaring irony of Melania Trump's social media bullying speech
Ms Clinton's campaign team questioned the methodology of the poll, suggesting it may not have been accurate. The Democrat appears to have since regained ground, with a welcome boost just days before Americans head to the polls.
Statisticians at Predict Wise now estimate Mr Trump has a 17 per cent chance of becoming President.
Every woman to make sexual assault claims against Donald Trump

Show all 16
Election day on Tuesday 8 November will bring to an end one of the most divisive and dramatic elections in US history. Mr Trump has suggested he may not accept the result if Ms Clinton wins, indicating he feels the election may be rigged.
Register for free to continue reading
Registration is a free and easy way to support our truly independent journalism
By registering, you will also enjoy limited access to Premium articles, exclusive newsletters, commenting, and virtual events with our leading journalists
Already have an account? sign in
Register for free to continue reading
Registration is a free and easy way to support our truly independent journalism
By registering, you will also enjoy limited access to Premium articles, exclusive newsletters, commenting, and virtual events with our leading journalists
Already have an account? sign in
Join our new commenting forum
Join thought-provoking conversations, follow other Independent readers and see their replies