Donald Trump makes gains in key states while Hillary Clinton is winning Pennsylvania and Florida, according to CNN poll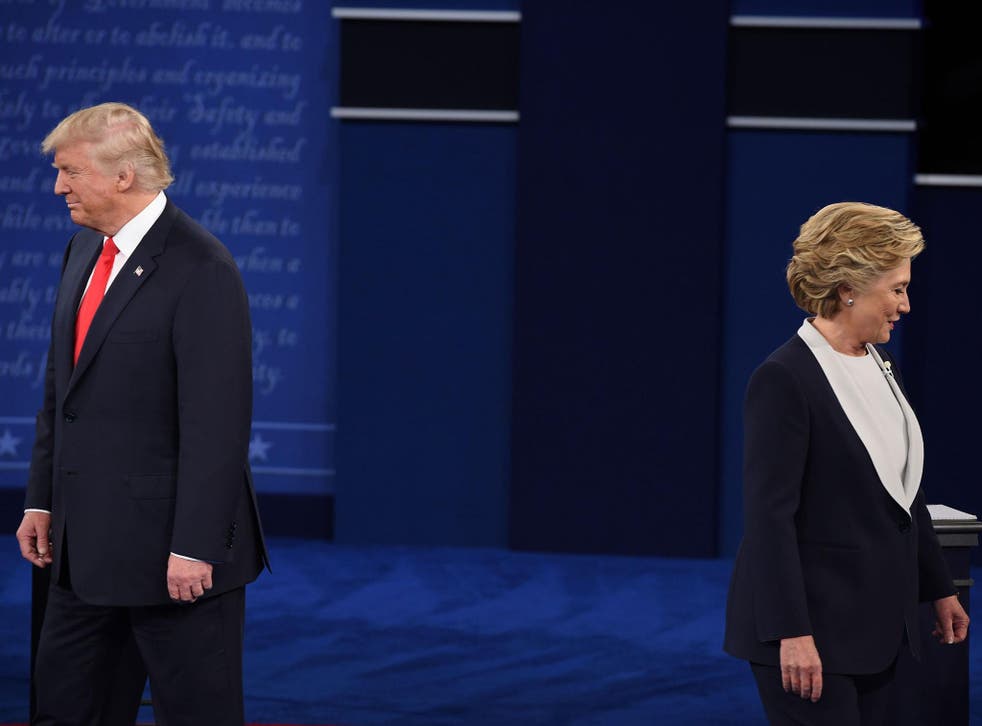 The 2016 election may end in a photo finish for Donald Trump and Hillary Clinton, who have both made gains across four key swing states according to the latest CNN/ORC polls.
Hillary Clinton lost her two-point lead in Nevada from mid-October, as Mr Turmp is up 49 per cent to her 43. Mr Trump also holds a five point lead in Arizona, despite efforts by the Clinton campaign to turn the historically red state blue.
But Ms Clinton still has the edge among voters in two crucial battleground states .In Pennsylvania, which generally leans blue, Ms Clinton leads by five points.
Florida will prove to be as tight a race as ever, with Ms Clinton holding a slight lead over the New York businessman, 49 per cent to 47.
The candidates are spending the final week of the election making their closing arguments to voters in these key states as polls continue to indicate a tough battle to 8 November.
Real Clear Politics still puts Ms Clinton over Mr Trump, but the 1.7 point average lead places her well within the margin of error.