Donald Trump supporter is charged with voting twice in Iowa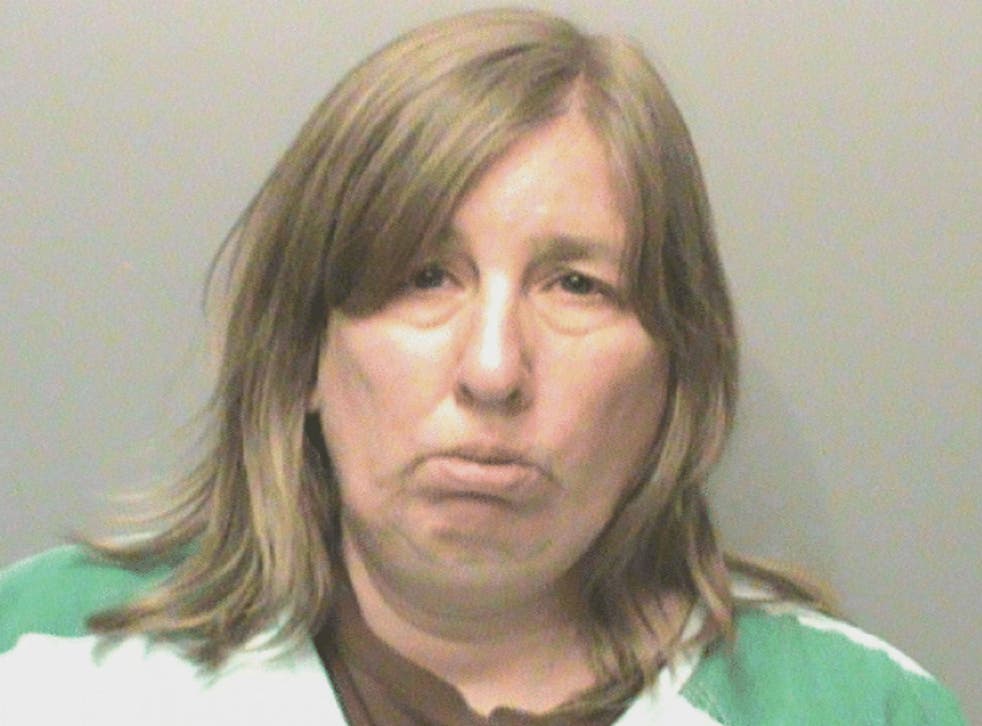 A woman in Iowa has been arrested on suspicion of voting twice in the general election, court and police records show.
Terri Lynn Rote, a 55-year-old Des Moines resident, was booked on Thursday on a first-degree charge of election misconduct, according to Polk County Jail records. The charge is considered a Class D felony under Iowa state law.
Rote was released Friday after posting $5,000 bond. A preliminary hearing is scheduled for Nov. 7.
The Des Moines Register reported that Rote is a registered Republican who cast two ballots in the general election: an early-voting ballot at the Polk County Election Office and another at a county satellite voting location, according to police records.
Rote hadn't planned on voting twice but said it was "a spur-of-the-moment thing" when she walked by the satellite voting location, she told The Washington Post in a phone interview on Saturday.
"I don't know what came over me," Rote said.
Every woman to make sexual assault claims against Donald Trump

Show all 16
She added she has been a supporter of Donald Trump since early in his campaign, after Republican candidate Mike Huckabee dropped out of the primary race.
Rote told Iowa Public Radio that she cast her first ballot for Trump but feared it would be changed to a vote for Hillary Clinton.
"The polls are rigged," Rote told the radio station.
Leigh Munsil, an editor for the Blaze, noted on Twitter that Rote was the same woman who had caucused for Trump earlier this year.
In addition to Rote, the Polk County Auditor's Office reported two other people to police last Wednesday on suspicions of voter fraud, the Des Moines Register reported. In the other two cases, those people cast mail-in ballots and also voted in person at one of the state's early-voting locations, according to the paper.
No arrests were made in the two other cases, the paper reported.
Polk County Auditor Jamie Fitzgerald told the Register that it was the first time in 12 years he could remember having to report possible voter fraud.
"I think it shows that our voting system works in Iowa, that we're able to catch it," Fitzgerald told the paper, adding that the reported instances could have been honest mistakes but "that's not for me to decide."
Polk County is the most populous county in Iowa with 430,640 residents, and it includes Des Moines, the state's capital. Early voting in Polk County began Sept. 29. Fitzgerald's office has been posting regular updates on Twitter about the progress of early voting in the county.
Trump says voter fraud is 'okay' if the votes are for him Embed Share Play Video1:20
While railing against voter fraud during a rally in Cleveland, Republican presidential nominee Donald Trump said that maybe people registered in more than one state will vote for him and he's "okay" with that. (The Washington Post)
Polls show an extremely close race between Clinton and Trump in Iowa, a traditional swing state. According to a Quinnipiac University poll released two days ago, Clinton and Trump are now tied in Iowa with 44 percent of the vote each. In September, the same poll had showed Trump leading Clinton, 44 percent to 37 percent.
In the closing weeks of the 2016 presidential race, Trump has repeatedly claimed — in speeches and on Twitter — that the election process is "rigged," presumably against him.
The Republican candidate's surrogates, too, have amplified those allegations. Two weeks ago, former New York mayor Rudolph W. Giuliani insisted that Democrats overwhelmingly engage in voter fraud because they "control the inner cities."
Last week, Eric Trump said on ABC's "This Week" that his father would accept election results, but only if it was a "fair" election. He backed his statement up with statistics that the Trump campaign has often used to claim that there is "widespread voter fraud." Numerous outlets, including The Washington Post's Fact Checker, have debunked such claims.
Though there is no evidence of widespread voter fraud occurring in U.S. elections, nearly half of Americans believe that voter fraud occurs at least somewhat often, according to a Post-ABC News poll released in September.
Both candidates made appearances Friday in Iowa in an effort to gain crucial votes in the battleground state. After two campaign rallies, Clinton held a brief news conference in which she criticized FBI Director James B. Comey for not disclosing more details about why the agency was making a new inquiry into her private email server.
"We are 11 days out from perhaps the most important national election of our lifetimes," Clinton said in Des Moines. "The American people deserve to get the full and complete facts immediately."
Later Friday, Trump held a rally in Cedar Rapids, Iowa, where he cheered the FBI's decision.
The system "might not be as rigged as I thought," Trump told the crowd.
Copyright: Washington Post
Join our new commenting forum
Join thought-provoking conversations, follow other Independent readers and see their replies