Donald Trump: I will look Syrian kids in the face and say 'go home'
The Republican said he has a 'bigger heart' than anyone else in the audience over resettlement of refugee children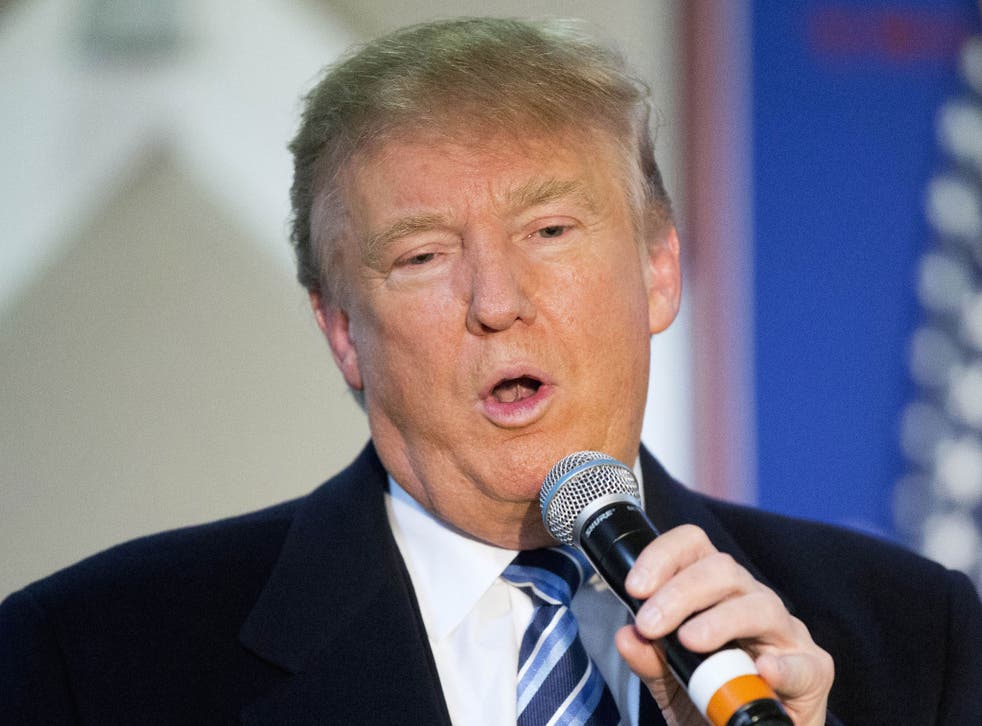 Donald Trump usually opts for loud, rallying cries to bolster his audiences and make them believe that "America can be great again".
The Republican candidate, who is speculated to win at the New Hampshire primary on Tuesday evening, took a rather unorthodox approach however at a speech on Syrian refugees in the Granite State.
"I have a bigger heart than anybody in this room," he told his audience, shortly after saying he had "absolutely no problem" with "looking Syrian children in the face" and telling them to leave.
The question on refugees had been posed by freelance photographer Darren Ornitz who called out several Syrian families with young children who will be re-located in Greenwich, Connecticut, where Mr Trump has a residence, despite a "friendly and welcoming" reception from neighbours.
"I can look in their face and tell them they can't come here," Mr Trump responded to applause.
"Their parents should always stay with them, I agree that we should keep them together and that's very important but we don't know where their parents come from, they have no documentation whatsoever.
"They may be Syrian, they may be ISIS, they may be ISIS-related," he said.
Mr Trump insisted he "had a heart" as he would ask the Gulf States to build "safe zones" in Syria to protect its civilians until the conflict is over.
He said German Chancellor Angela Merkel was "insane" to accept so many refugees.
"We're taking thousands of people. If 2 per cent of those people are bad, the trouble is unbelievable," he said.
Anne Corcoran, Editor of anti-refugee blog called Refugee Settlement Watch, agreed with Mr Trump's views.
"Trump then went on to say, we don't know who they are. He said that the Gulf States should help build safe zones in Syria where refugees could be cared for until the conflict is over. He also said that most of them want to go home anyway. All of that is true."
Join our new commenting forum
Join thought-provoking conversations, follow other Independent readers and see their replies