Donald Trump's top advisers offer conflicting stories about immigration stance
Giuliani's comments mark yet another inconsistency in Trump's stance on the issue – but his campaign manager says his message about the wall has been the same all along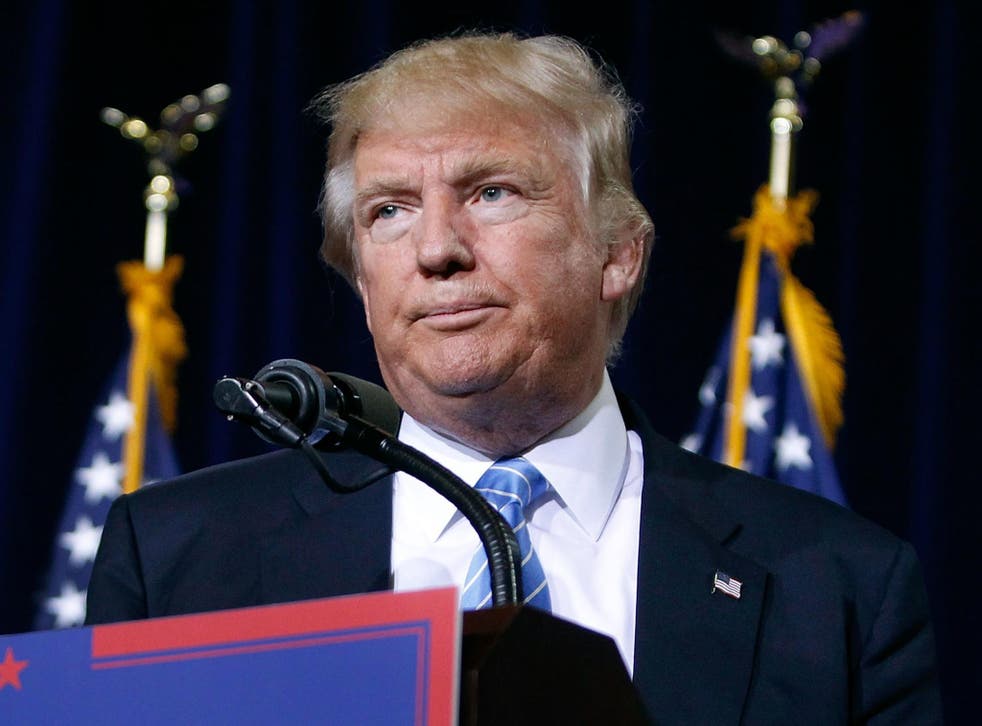 Donald Trump's advisers are telling conflicting stories when it comes to the Republican presidential candidate's message on immigration.
Former New York mayor and vociferous Trump surrogate Rudy Giuliani said Mr Trump no longer plans to implement mass deportations of undocumented immigrants if elected; while campaign manager Kellyanne Conway insists his tone has never shifted regarding the wall.
Their comments follow Donald Trump's Wednesday speech where he returned to his hard-line stance against undocumented immigrants after criticism for appearing to "soften" his platform on the issue.
"What he said in the speech is after we secure the border and after we remove the criminal illegal immigrants, to a large extent, you're not going to get 100 per cent," Mr Giuliani told CNN's Jake Tapper. "Then, and only then, can we look at this in a very rational way in which we can look at all of the options and be open to all the options."
"There are other options, too – it's going to depend on the person," he added. "I mean some of these people could have been on welfare for the last 30 years, or taking benefits or cheating."
"Maybe some of them have to be thrown out, but not necessarily all of them, and that's the point he was making in the speech."
Reconciling what he was saying with the New York businessman's actual prepared speech delivered from a teleprompter, Mr Giuliani explained that the message "got lost to some extent in the emotion of the moment".
Donald Trump hopes his new deportation taskforce can deport Hillary Clinton
Trump's newest campaign manager, Kellyanne Conway, illustrated a more clear and consistent candidate Sunday morning.
Although what Mr Trump said about mass deportations differs from how Mr Giuliani believes he feels, Ms Conway insisted that when it comes to building a wall along the southern border, his position has "never changed".
"He will build that wall, and he has been consistent on that since day one of his candidacy; he will have Mexico pay for it," Ms Conway told ABC. "His position has never changed, on this side of the border or that side of the border."
Although Mr Trump did focus on what he called "criminal aliens" in his , he still promised to deport millions of undocumented immigrants living in the country during his "first hour" as president, while insisting that he will build a massive wall.
People who will flee America if Donald Trump wins

Show all 8
"In a Trump administration, all immigration laws will be enforced … no one will be immune or exempt from enforcement," he said. "Anyone who has entered the United States illegally is subject to deportation – that is what it means to have laws and to have a country."
Mr Trump's definition of criminality is muddy, however, as he highlighted a number of violent crimes allegedly committed by undocumented immigrants in the US. Yet, by definition, unauthorised entry into the country criminalises immigrants according to hardliners like Mr Trump.
The candidate who appeared with Mexican President Enrique Peña Nieto on Wednesday appeared to have a different take on Mexican immigrants and their families, saying he has a "great respect" for them and that they are "beyond reproach".
Mr Trump launched his campaign with a now infamous speech accusing Mexico of sending "criminals" and "rapists" into the US. An accusation Mr Peña Nieto attempted to discredit at the Wednesday press conference.
"[Mexicans are] good people that respect family, they respect the life in the community, and they are respecful of the law," he said. "As such, Mexicans deserve everybody's respect."
According to a new poll from Latino Decisions taken prior to his immigration speech, a meager 19 per cent of Latino voters support Mr Trump. The number is a stark contrast to the 27 per cent received by 2012 candidate Mitt Romney. In contrast, the last Republican to take office, George W Bush, earned 44 per cent of the Latino vote in 2004.