Donald Trump invests in company behind Dakota Access Pipeline
The Republican nominee has also taken donations from the company CEO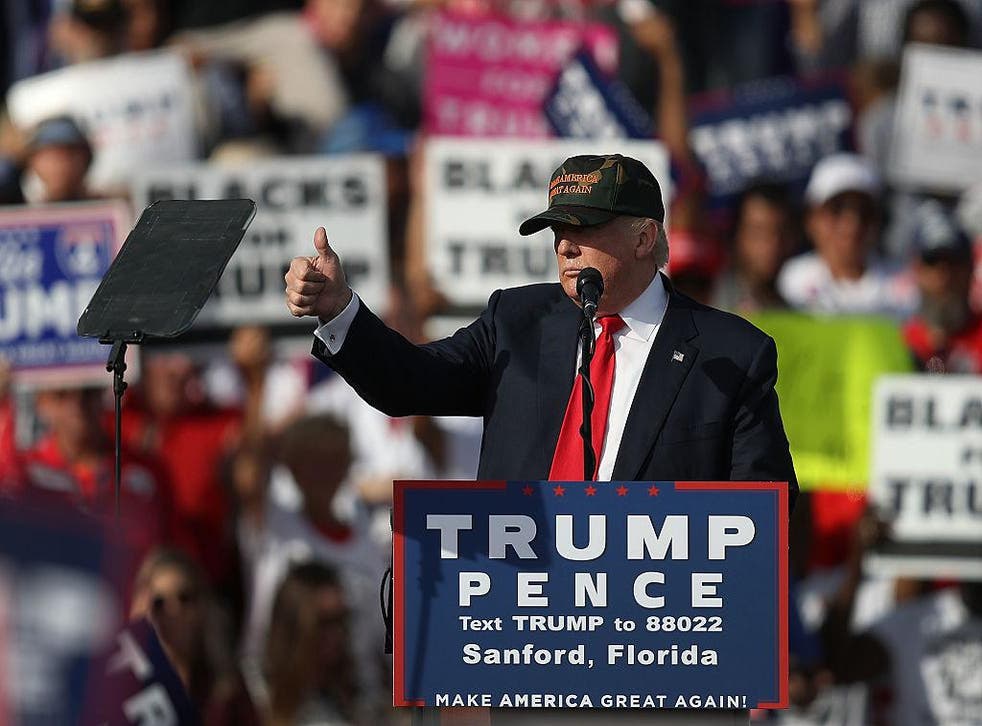 Donald Trump's financial disclosure forms reveal that he has close ties to the controversial Dakota Access pipeline.
ABC News first reported that Mr Trump invested between $500,000 and $1 million to Energy Transfer Partners, the operators of the 1,170-mile pipeline. He also matched that number with a similar investment toward Phillips 66, which has a 25 per cent stake in the completed project.
The group's chief executive, Kelcy Warren, has also donated more than $100,000 to the Trump campaign and has also given the Republican National Convention over $65,000 after Mr Trump secured the GOP nomination.
Trumped! The best cartoons on 'The Donald'

Show all 28
Since construction began, Native American tribes have protested against the $3.8 billion project that will ultimately send oil from North Dakota to Illinois.
The tribes contend that any spillage could be detrimental to the nearby Standing Rock Sioux reservation in the state. While courts have sided with the owners of the project, the federal government is reconsidering the decision amid the ongoing protests near the construction site. A temporary ban has been placed for the project's construction on federal land.
Jesse Coleman, a researcher investigator with Greenpeace USA, claims that Mr Trump knows very little about energy policies.
"Trump likes to say he's an outsider candidate but he's very close to fossil fuel tycoons and accepts campaign donations from them," he recently told The Guardian.
"Warren wants powerful people to be sympathetic to his business plans and donating to them is his MO."