Donald Trump: Japan and South Korea can buy 'substantially' more sophisticated US military equipment
Tensions are ratcheting up on the Korean peninsula
Andrew Buncombe
New York
Tuesday 05 September 2017 13:47 Comments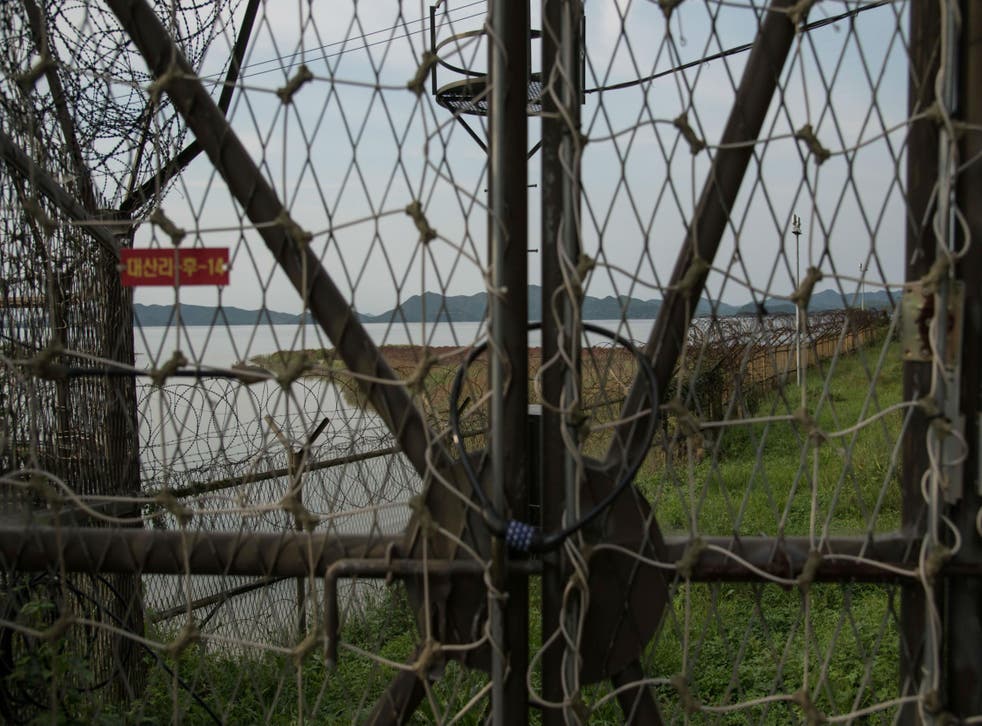 Donald Trump has announced his is selling Japan and South Korea a "substantially increased" amount of US military equipment, as the President and his allies look for ways to counter the threat from North Korea.
Amid mounting tension over North Korea aggressiveness, and the US's bellicose rhetoric and sabre-rattling, Mr Trump said he was ready to increase the amount of military hardware in the region - presumably as a bid to deter Pyongyang.
"I am allowing Japan and South Korea to buy a substantially increased amount of highly sophisticated military equipment from the United States," Mr Trump said on Twitter.
Mr Trump's comment came after the US and its allies scrambled to decide how to respond to recent actions from North Korea.
The East Asian nation has tested up to six missiles in recent months and over the weekend it apparently detonated a thermonuclear device, many more times powerful than the bomb the US dropped on Japan seven decades ago. It has fired missiles over the Japanese mainland, and threatened to fire such devices close to the US territory of Guam.
As Mr Trump made his announcement, a senior North Korean diplomat said his country was ready to send "more gift packages" to the US.
Key moments in North Korea's nuclear programme
Han Tae Song, ambassador of the Democratic People's Republic of Korea (DPRK) to the UN in Geneva, was addressing the UN-sponsored Conference on Disarmament two days after his country detonated its sixth nuclear test explosion.
"I am proud of saying that just two days ago on the 3rd of September, DPRK successfully carried out a hydrogen bomb test for intercontinental ballistic rocket under its plan for building a strategic nuclear force," he said, according to Reuters.
He added: "The recent self-defence measures by my country, DPRK, are a 'gift package' addressed to none other than the US.
"The US will receive more gift packages from my country as long as its relies on reckless provocations and futile attempts to put pressure on the DPRK".
US disarmament ambassador Robert Wood said North Korea had defied the international community once again.
"We look forward to working with our partners in the (Security) Council with regard to a new resolution that will put some of the strongest sanctions possible on the DPRK," he told the conference, according to the news agency.
"Advances in the regime's nuclear and missile programame are a threat to us all…now is the time to say tests, threats and destabilising actions will no longer be tolerated. It can no longer be business as usual with this regime."
The White House said on Monday that Mr Trump had agreed "in principle" to scrap a warhead weight limit on South Korea's missiles in the wake of the North's latest test. The United States accused North Korea's trading partners of aiding its nuclear ambitions and said Pyongyang was "begging for war".
Register for free to continue reading
Registration is a free and easy way to support our truly independent journalism
By registering, you will also enjoy limited access to Premium articles, exclusive newsletters, commenting, and virtual events with our leading journalists
Already have an account? sign in
Join our new commenting forum
Join thought-provoking conversations, follow other Independent readers and see their replies