Trump 'tells wealthy friends after passing tax bill': 'You all just got a lot richer'
Analysts say President may be $15m personally better off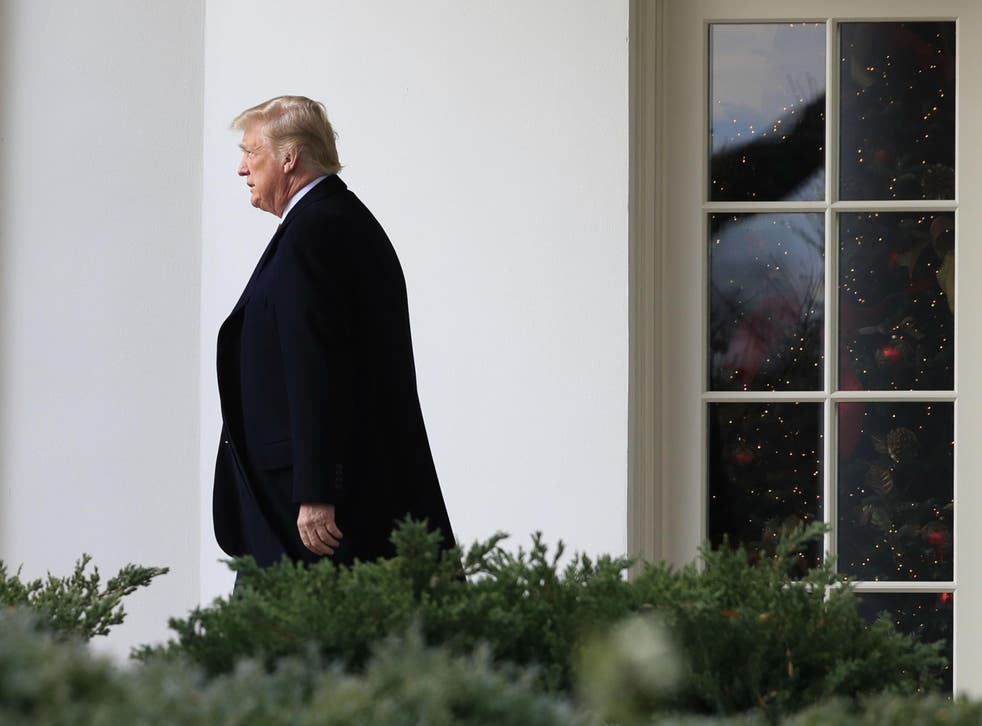 Hours after signing a sweeping tax bill that independent analysts say will most benefit corporations and wealthy Americans, Donald Trump reportedly told friends at his private Florida club: "You all just got a lot richer."
The White House has claimed the tax bill Mr Trump signed into law on Friday, the biggest overhaul of the system since 1986 and his first major legislative accomplishment, would help all Americans, even though independent analysts say the wealthiest will benefit the most.
Mr Trump, however, has been less effective at sticking to those talking points. While talking about the bill during a cabinet meeting days earlier, Mr Trump referred to the cut in corporate tax, from 35 per cent to 21 per cent. "That's probably the biggest factor in our plan," he said.
During the signing ceremony Mr Trump claimed the measure would help everyone.
"It's going to be a tremendous thing for the American people. It's going to be fantastic for the economy," he told reporters in the Oval Office.
Mr Trump then flew out of Washington on Friday and headed to his Mar-a-Lago club where he will spend the holidays. It was there, according to CBS, that the President admitted something most Americans already suspect – that better-off will get most from the Republican tax package.
Donald Trump signs in $1.5 trillion Republican tax bill
The news network said that directing his comment to friends dining nearby at the club, Mr Trump said: "You all just got a lot richer."
There has been no response to the CBS report. The White House did not immediately respond to enquiries.
Independent analysts have shown that while most Americans will benefit from the measure, the cut for the woking and middle class will expire while those for corporations will not.
World news in pictures

Show all 50
The nonpartisan Tax Policy Centre predicted that nearly three-quarters of the savings from the tax overhaul would go to the top 20 per cent of earners, those making more than $149,000. More than half the savings would go to the top one percent, people who earn more than $732,800.
The bill has modest public support and a majority of Americans appear to realise it will help the most wealthy.
A poll by CNN found that two-thirds of people believe the new package will benefit the wealthy more than it would the middle class. It found a full 55 per cent of people opposed the bill.
Analysts have predicted Mr Trump could personally benefit in a $15m saving as a result of the bill, with other members of his cabinet also saving millions of dollars. The analysis suggested Mr Trump' son-in-law, Jared Kushner, could pocket $12m
Mr Trump previously told Democratic senators he would be a "loser" as a result of the changes, while White House Press Secretary Sarah Huckabee Sanders said last week: "In some ways, particularly on the personal side, the President will likely take a big hit."
Join our new commenting forum
Join thought-provoking conversations, follow other Independent readers and see their replies