Americans like China more than Donald Trump, poll reveals
Some 44 per cent of Americans view China favourably but as little as 34 per cent feel the same about their commander-in-chief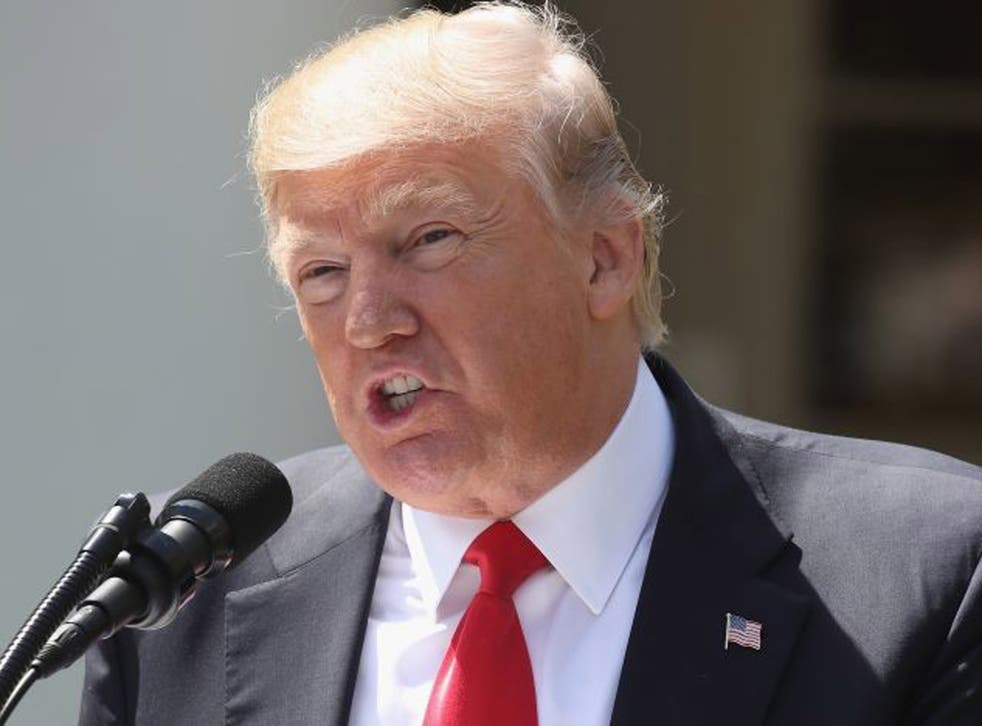 China is now more popular among Americans than their own president, according to the latest polling.
Despite being cast as a bête noire coming to take American jobs during Donald Trump's election campaign, the number of people who have a favourable impression of Beijing has risen seven per cent over the past year.
A Pew Research Centre survey of 1,505 respondents between 16 February and 15 March found 44 per cent of people now had a favourable view of China compared to 37 per cent this time last year.
Meanwhile, Mr Trump's approval ratings have crashed to the lowest they have ever been for any president at this point in their first term.
His approval ratings have dipped below 40 per cent after just over two months in the Oval Office – with one poll putting it as low as 34 per cent.
The former reality star's presidency has been marred by controversy after controversy, including the fallout from the "Muslim ban" which has been the subject of repeated court bans and the ongoing investigation by the House Intelligence Committee into whether Trump officials colluded with Russian agents during the election campaign.
Mr Trump's first National Security Adviser, General Michael Flynn, was forced to resign only three weeks into the job after he failed to disclose his meetings with Russian officials during the campaign.
The new Attorney General Jeff Sessions was similarly forced to recuse himself from the Russian investigation after it emerged he had met with Russian officials and failed to tell the House during his confirmation hearing.
World news in pictures

Show all 50
The turbulence surrounding the New York property tycoon has been exacerbated by Mr Trump's late night tweeting, where he has made claims about Barack Obama "wiretapping" his home and suggested Germany "owes America money for Nato".
Much of the US' softening attitude towards China appear to come as fears about trade decrease.
While Mr Trump is promising to "Make America Great Again" by pursuing protectionist policies, the number of US citizens concerned about their trade deficit with China – which was $310bn (£245bn) last year – fell to 44 per cent, from 61 per cent five years ago.
The Pew report suggested people's shifting view of China might be to do with their increasingly confidence in the US economy. The number of people saying the US economic situation was 'very or somewhat good' has jumped from 44 per cent to 58 per cent.
However, despite the increasingly positive view of China as a whole, Mr Trump is still viewed more favourably than the east Asian country's President, Xi Jinping.
Just 31 per cent of Americans trust Mr Xi, who has ruled China since 2012, to do the right thing when it comes to world affairs.
Mr Trump and Mr Xi are due to meet in Washington DC on Thursday where the American leader has insisted he will press the issue of North Korea's nuclear testing.
China is seen as the only country which is able to rein in Pyongyang but has traditionally proved reluctant to do so, though it did suspend coal imports from the country in February, cutting a major economic lifeline for the secretive kingdom.
Join our new commenting forum
Join thought-provoking conversations, follow other Independent readers and see their replies