Donald Trump reveals he does not know what Brexit means
The presumptative Republican nominee has had questions asked about his knowlege of foreign policy
Andrew Buncombe
New York
Wednesday 01 June 2016 14:05 Comments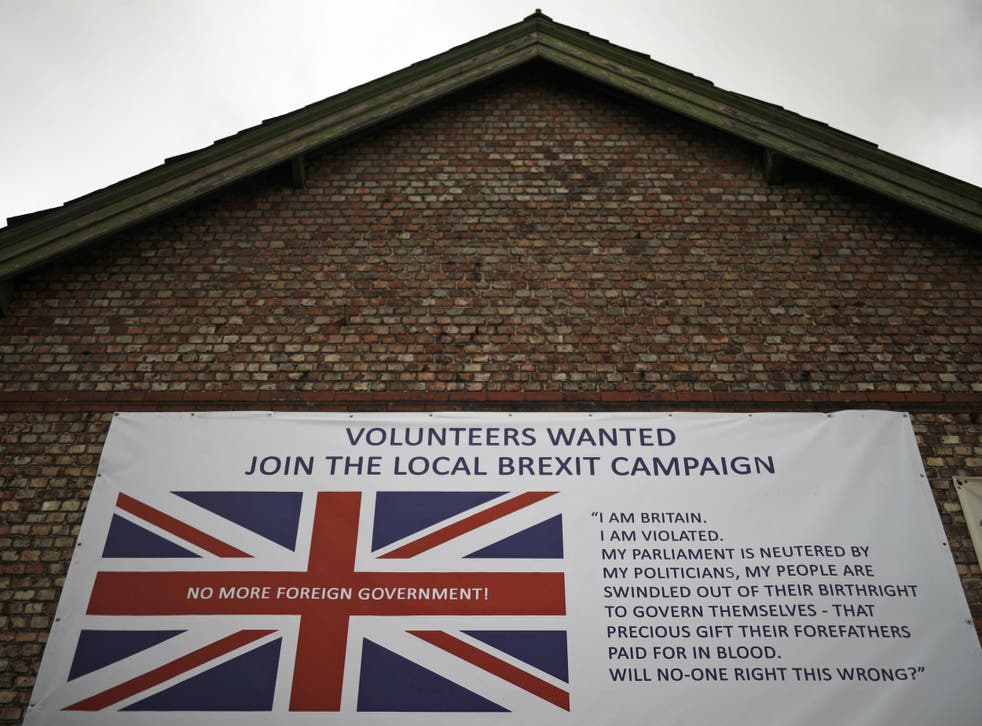 Donald Trump - who has announced he will visit the UK this summer - has frequently portrayed himself as something of an international jet setter.
Yet when has come to the issue of foreign policy, many believe he has not been convincing. Last September, he stumbled during an interview when asked to name the leaders of Isis, Hezbollah the al-Nusra Front, and Al-Qaeda.
"First day in office, or before then, right at the day after the election, I'll know more about it than you will ever know. That I can tell you," he hit back at the time.
Now, Mr Trump has revealed his modest knowledge of world affairs may also extend to some of the US's closest allies.
In an interview with Michael Wolff for The Hollywood Reporter, the presumptive Republican nominee appeared to suggest he was did not know the meaning of the world "Brexit" - used to refer to Britain's exit from the European Union.
"And Brexit? Your position?" Mr Woolf asked.
"Huh?"
"Brexit."
"Hmm."
The New York tycoon was then told what the abbreviation meant.
He replied: "Oh yeah, I think they should leave."
During the interview, Mr Trump also denied that there were any similarities between himself and the growing anti-immigrant movements in Europe, led by people such as Marine Le Pen in France and Matteo Salvini in Italy.
It had previously been reported that Mr Trump met Mr Salvini in Philadelphia and endorsed him. He denied this was the case.
"I didn't want to meet him," he said.
Meanwhile, Mr Trump has announced plans to visit Britain on the day the results of the EU referendum will be announced. He will attend the reopening of his Trump Turnberry golf course in Scotland on 24 June, the day after Britain votes for or against Brexit. Trump Turnberry's Ailsa golf course, which has played host to The Open Championship four times, has now reopened following a £200m restoration.
Register for free to continue reading
Registration is a free and easy way to support our truly independent journalism
By registering, you will also enjoy limited access to Premium articles, exclusive newsletters, commenting, and virtual events with our leading journalists
Already have an account? sign in
Join our new commenting forum
Join thought-provoking conversations, follow other Independent readers and see their replies