Mueller says Trump is not a criminal target of Russia probe, but still subject of investigation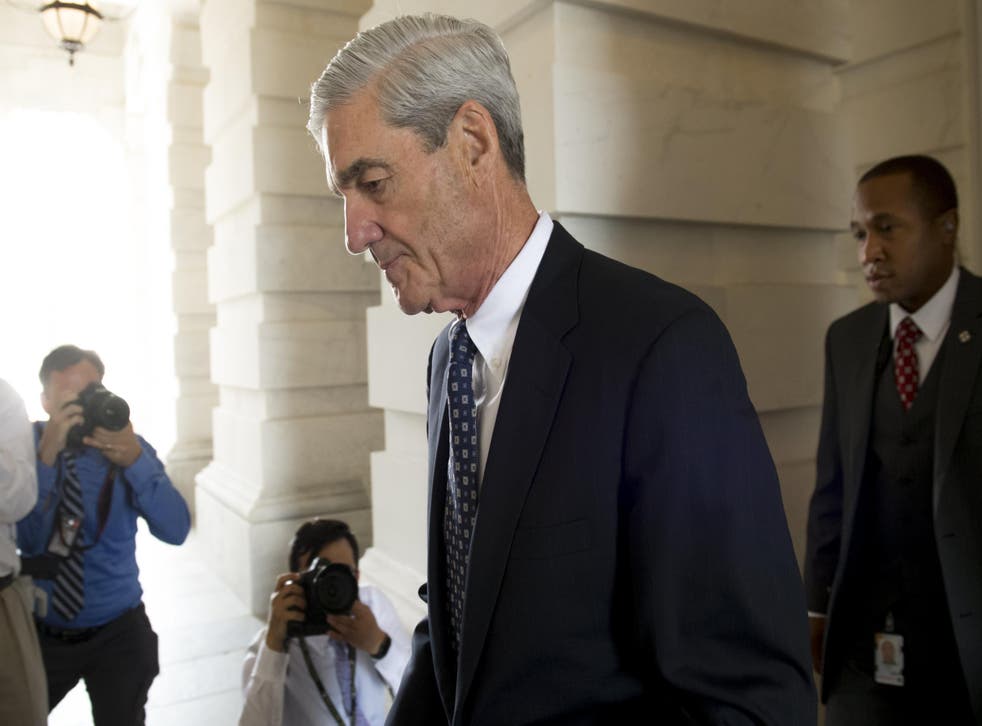 President Donald Trump is not a criminal target "at this point" in the ongoing Russia investigation, special counsel Robert Mueller told the president's attorney's last month.
The Washington Post, citing three unnamed sources, reported that Mr Mueller was in private negotiations early last month about possibly interviewing Mr Trump for the investigation into alleged collusion between the President's 2016 campaign team and Russian officials and that the president was still the subject of the investigation.
"Prosecutors view someone as a subject when that person has engaged in conduct that is under investigation but there is not sufficient evidence to bring charges," the newspaper said.
Mr Mueller also told Mr Trump's lawyers that he was preparing a report about the president'€™s actions while in office and potential obstruction of justice, which Washington insiders claimed when the President sacked former FBI Director James Comey and publicly hit out at Attorney General Jeff Session.
He said he needed to interview the president in order to determine if Mr Trump had any intent to obstruct justice.
The newspaper reported that though some of Mr Trump's advisors are happy with Mr Mueller's assurance that the president is not in criminal jeopardy, some have noted that subjects of investigations can quickly become criminal targets. The sources said though that Mr Mueller's assurances have made the president more willing to be interviewed for the investigation.
Russia should not be acting like a victim, US says
John Dowd, Mr Trump's personal attorney until his resignation at the end of last month, had advised the president against an interview with the special prosecutor.
Mr Trump has repeatedly denied any collusion between his campaign team and Russian officials. He has also called the FBI and parallel Congressional investigations a "witch hunt" and claimed the Department of Justice should be looking into alleged crimes of his erstwhile opponent Hillary Clinton.
The biggest names involved in the Trump-Russia investigation

Show all 17
"Thank you, but I don't discuss communications with the president or with the Office of Special Counsel," Mr Trump's counsel Ty Cobb said to the paper about Mr Mueller's comments.
"Several legal scholars and impeachment experts believe Mueller may conclude he does not have the authority to charge a sitting president with a crime under an opinion written by the Justice Department's Office of Legal Counsel in 1973 and reaffirmed in 2000," the paper reported.
Mr Mueller could write up Mr Trump's alleged criminal conduct in a report and leave it to Congress to decide what to do regarding impeachment proceedings. He just handed the first sentence in the case to a Dutch lawyer called Alex Van der Zwaan, who has been sentenced to 30 days in prison, two months of supervised release, and will be forced to pay $20,000 in fines for lying to the special counsel's team about his contacts with campaign officials.
Join our new commenting forum
Join thought-provoking conversations, follow other Independent readers and see their replies