Trump-Russia links scandal 'one of the worst outrages in American history', says former US Labour Secretary
Robert Reich says President could be impeached if he knew about aides' alleged activity with Russians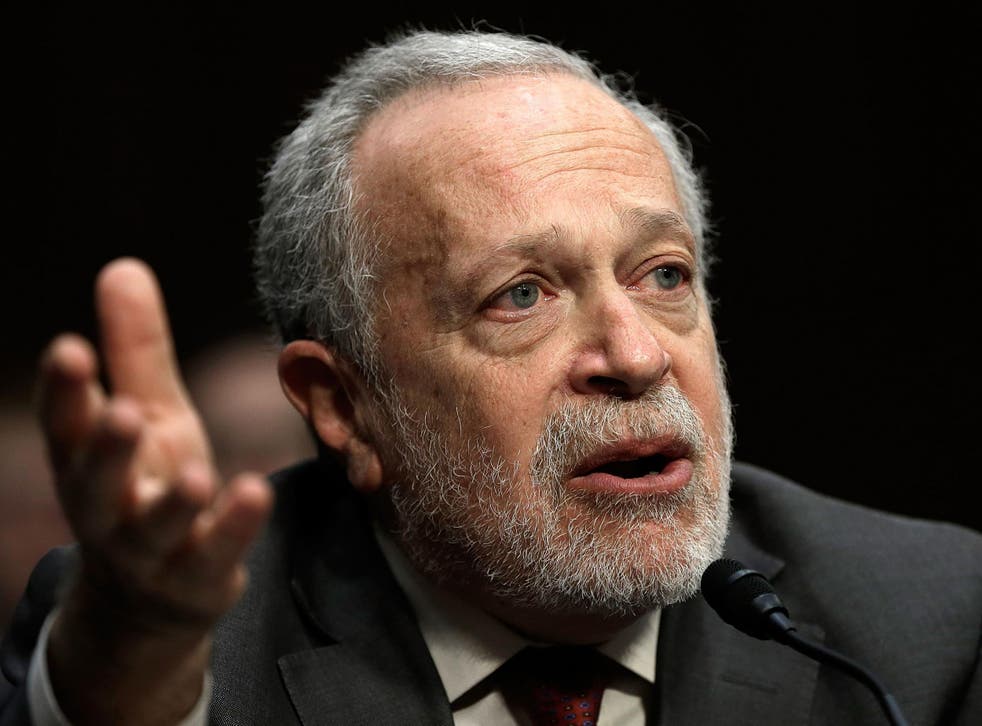 The scandal around possible links of Donald Trump's election campaign to Russia is "one of the worst outrages in American history," a former Labour Secretary has said.
Robert Reich, who served under President Clinton, said that if contact with Russians occurred and Mr Trump knew about it, it would be grounds for impeachment.
The politician turned academic is a vocal critic of the President but accepts that poor work by successive governments on reducing inequality contributed to his win.
Trump: If you're not guilty of a crime what do you need immunity for?
He penned a blog post which outlined his views on Mr Trump's "smog" technique of covering up potential scandals with other accusations, such as accusing Barack Obama of "wiretapping" his property, and altering the news agenda.
Mr Trump has struggled to shrug off allegations that members of his electoral campaign had contact with people working for Russia.
An FBI investigation into the allegations has now been launched. In addition, disgraced former National security Adviser Michael Flynn – who resigned over his undisclosed contact with Russian officials – offered to testify before congress in exchange from immunity from prosecution. His lawyer said he "has a story to tell". Mr Reich said the announcement was "explosive".
Mr Reich said of the scandal: "Nothing remotely as serious has ever occurred in United States politics. Russia's interference is a direct attack on American democracy.
"If Trump's aides were involved, that's treason. If Trump knew about it and did nothing, that's an impeachable offense at the very least."
However, the current, messy nature of Washington politics and Mr Trump's consistent denial and evasion of the issue means any official investigation is likely to move slowly.
Mr Reich said it would need politicians on both sides to overcome their bipartisan differences.
"The biggest danger he [Mr Trump] faces is that Republican statesmen might emerge from the mist, who are sufficiently concerned about the integrity and sanctity of our democracy to act as lighthouses," he said.
Trumped! The best cartoons on 'The Donald'

Show all 28
"They would guide the public through it and shine a beam of clarity on one of the worst outrages in American history."
Similar sentiments were expressed by famous reporter Carl Bernstein, whose reporting of the Watergate scandal eventually led to the resignation of President Nixon.
Mr Bernstein, who has claimed there is a potential "cover up" to hide Mr Trump's alleged Russian connections, said it was Republican politicians who really made a difference during the Watergate.
Join our new commenting forum
Join thought-provoking conversations, follow other Independent readers and see their replies