Donald Trump engaged in 'cover up' over Russian links to election campaign, says Carl Bernstein
The President should 'want to get to the bottom of this', says influential reporter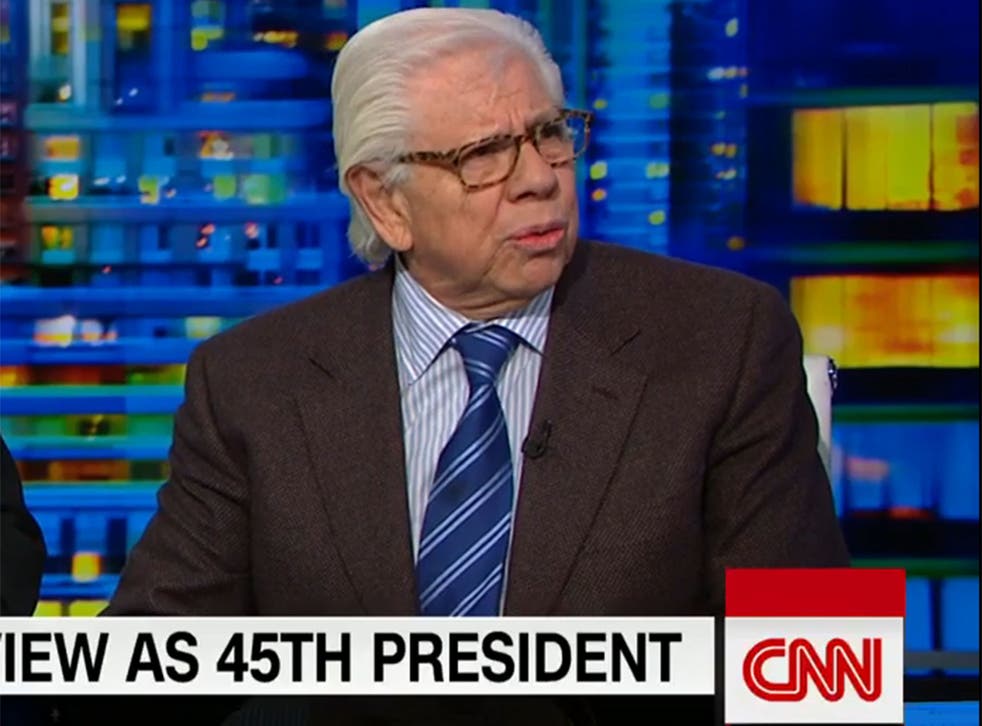 There is a "cover up" to hide connections between members of Donald Trump's campaign team and Russia, according to one of the journalists who broke the Watergate scandal.
Carl Bernstein called the current US leader "more treacherous" than Richard Nixon, who was forced to resign 1974 after, along with Bob Woodward, he helped to unearthed a web of political spying, sabotage and bribery leading back the White House.
A persistent critic of Mr Trump, Mr Bernstein made the claim after a new report suggested that members of Mr Trump's administration may have coordinated with Russia during the presidential campaign.
Mr Trump's election campaign manager, Paul Manafort, was accused of once working to further the interests of the Russian government.
Suspicions over electoral campaign connections to Russia continue to dog the President, who has denied any collusion took place.
But Mr Bernstein told CNN: "I've been saying for a while that there's a cover-up going on here.
"The cover-up is among those who worked in the Trump campaign and associates of Trump and it's now becoming much more clear what it is that they have been concealing which are these contacts, which revolve around leaked emails from Podesta's account."
John Podesta was the chairman of Hillary Clinton's unsuccessful campaign, whose emails were leaked in the lead up to the election.
Mr Bernstein also questioned the President's reluctance to be more open about the allegations.
"What we're seeing is push back, smoke screens, an attempt to keep away from what really happened here by the President of the United States," he told the broadcaster, adding that it "raises a whole set of additional questions."
Trump tweets that he is vindicated during Russia hearing, Comey asked about truth of what he says
The President instead should "want to get to the bottom of this," Mr Bernstein said.
He also raised a distinction between the members of Congress serving under Nr Nixon and Mr Trump.
"The heroes of Watergate were really Republicans, they were Republicans in the House and the Senate who wanted this investigated to the bottom: 'What did the president know and when did he know it'," he said. "That's what we're not seeing here. We're not seeing it from the Republicans on the Hill who are consumed by supposedly looking for leaks."
Mr Bernstein also alleged many Republicans condemning leaks had themselves leaked classified information in the past.
Join our new commenting forum
Join thought-provoking conversations, follow other Independent readers and see their replies