Donald Trump's campaign manager Corey Lewandowski will not be prosecuted over battery charge
Prosecutors in Florida are expected to make their announcement on Thursday morning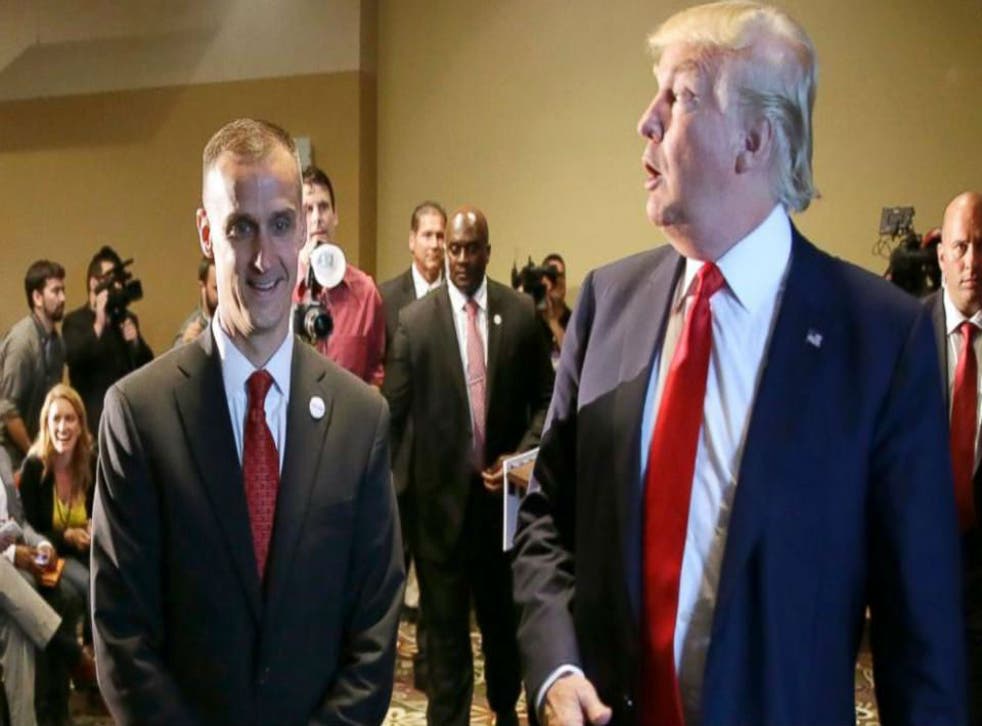 Donald Trump's campaign is not to be charged over claims that he manhandled and bruised a female reporter.
Palm Beach County state attorney Dave Aronberg said during a news conference on Thursday that he had spoken to reporter Michelle Fields and informed her of the decision not to pursue charges against Corey Lewandowski.
Police in Jupiter, Florida, had charged Mr Lewandowski with simple battery, last month. Politico had reported on Wednesday night that prosecutors had decided not to pursue a prosecution.
Ms Fields worked for the conservative Breitbart News website at the time of the incident in early March and and was trying to ask Mr Trump a question after one of his campaign appearances.
She subsequently tweeted a photograph of bruises on her forearm and said she had been yanked backward. Police brought the charge after a video of the incident was make public.
Mr Lewandowski had denied grabbing ms Fields and Mr Trump had stood by him. The prosecutor says he spoke with the Republican presidential candidate about the case, but that it did not have any bearing on the decision.
In a statement, Mr Trump's campaign said: "Corey Lewandowski is gratified by the decision to drop the misdemeanor charge and appreciates the thoughtful consideration and professionalism by the Palm Beach State Attorney and his staff who carefully reviewed this matter, as well as Mr Trump's loyalty and the support of his colleagues and family during this time."
Join our new commenting forum
Join thought-provoking conversations, follow other Independent readers and see their replies