Donald Trump says Second Amendment 'will never be repealed' following ex-Supreme Court judge's comments
'NO WAY', says president after the constitutional principle is denounced as 'relic of the 18th century'
Jon Sharman
Wednesday 28 March 2018 13:44 Comments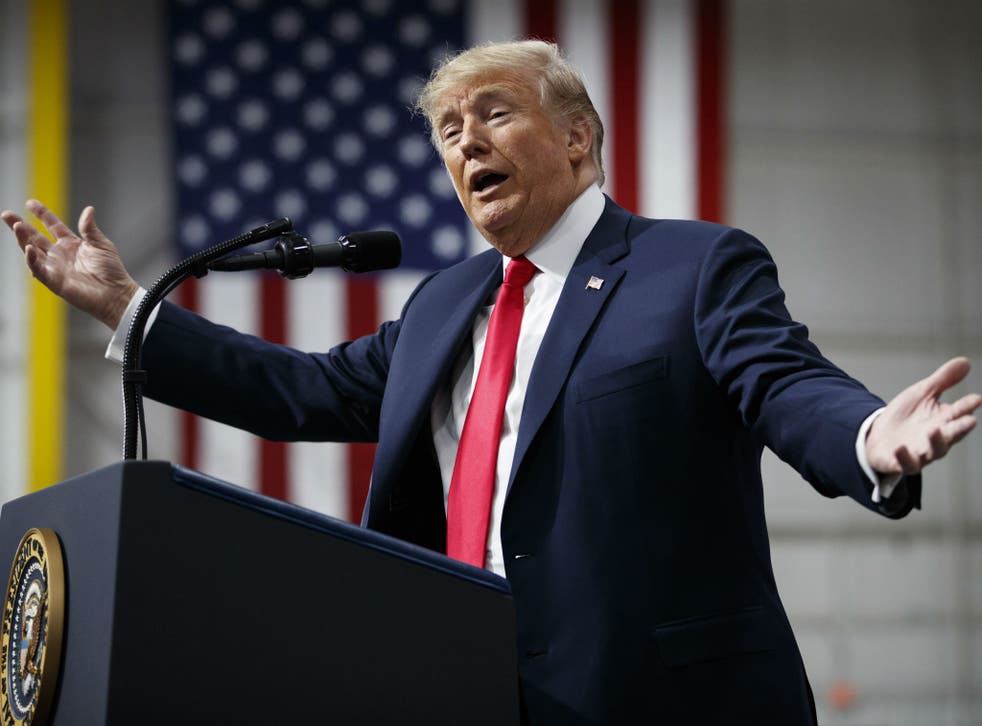 Donald Trump has said that the Second Amendment will "never" be repealed after a former US Supreme Court judge called for the foundational tenet to be scrapped.
John Paul Stevens said repealing the constitutional right to bear arms would "weaken the National Rifle Association's (NRA) ability to stymie legislative debate" about gun control.
The amendment was a "relic of the 18th century" originally adopted out of "concern that a national standing army might pose a threat to the security of the separate states", the 97-year-old said, adding that repeal "would make our schoolchildren safer".
Mr Trump, a Republican endorsed by the NRA during his presidential campaign, said on Tuesday that he would not countenance repealing the measure.
He tweeted: "THE SECOND AMENDMENT WILL NEVER BE REPEALED! As much as Democrats would like to see this happen, and despite the words yesterday of former Supreme Court Justice Stevens, NO WAY. We need more Republicans in 2018 and must ALWAYS hold the Supreme Court!"
Mr Stevens' intervention came days after school pupils took to the streets across the US in the March for our Lives. They were lobbying for tighter restrictions on guns in the wake of the Florida school shooting in which 17 children and staff were killed.
March for Our Lives – in pictures

Show all 13
The NRA said it would "unapologetically continue to fight to protect" citizens' right to bear arms.
Changes to the US constitution can be proposed only with a two-thirds vote in the House of Representatives and the Senate or by a constitutional convention called by two-thirds of the states, and must be ratified by three-quarters of the 50 states.
The Second Amendment's text reads: "A well regulated Militia, being necessary to the security of a free State, the right of the people to keep and bear Arms, shall not be infringed."
Register for free to continue reading
Registration is a free and easy way to support our truly independent journalism
By registering, you will also enjoy limited access to Premium articles, exclusive newsletters, commenting, and virtual events with our leading journalists
Already have an account? sign in
Join our new commenting forum
Join thought-provoking conversations, follow other Independent readers and see their replies