Donald Trump shakes up his team to fight off 'campaign in disarray' claims
Strategist Paul Manafort has stepped up to report directly to Mr Trump while Ed Brookover has been hired as convention manager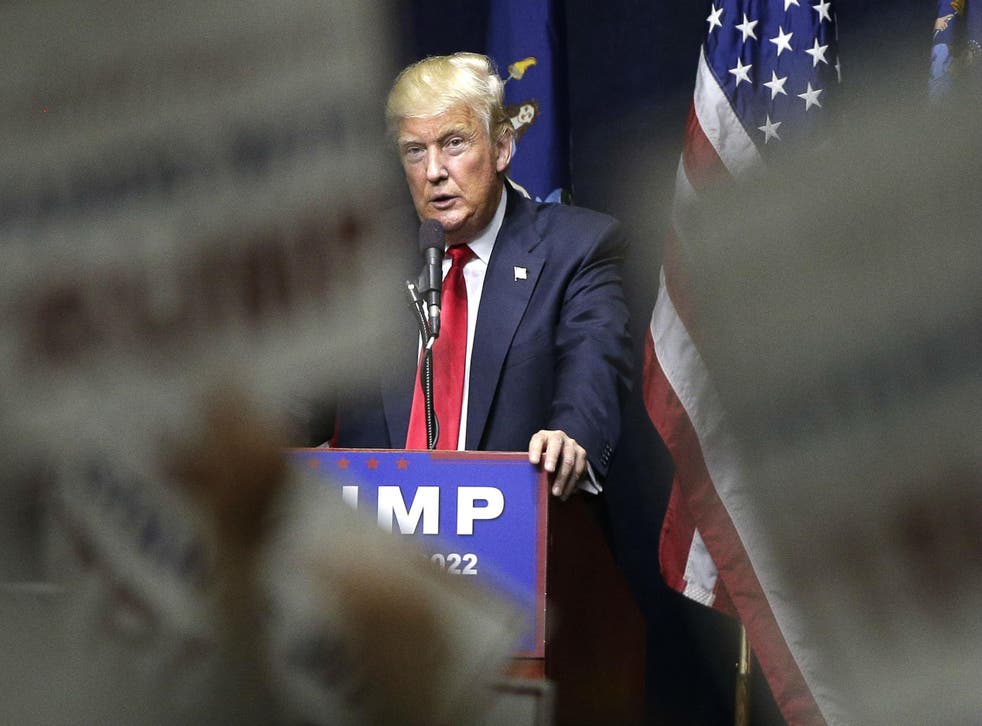 It has been a tough couple of weeks for Donald Trump, the once seemingly unbeatable man with a yellow hairpiece who won 21 states.
After losing to Ted Cruz in the key state of Wisconsin and his campaign manager Corey Lewandowski turning himself in to police on battery charges, his Republican colleagues are now sizing up what the frontrunner would be like in the shape of Ted Cruz.
But now a newly re-jigged campaign team could help Mr Trump to propel further wins in the New York primary on 19 April and beyond.
Republican strategist Paul Manafort is one of the main changes to the team, and he will report directly to Mr Trump. Former New York City mayor Rudy Giuliani, who said he will vote for Mr Trump, called the move "a step in the right direction".
Mr Manafort is a friend and business partner to Roger Stone, an informal adviser for Mr Trump until last summer when he clashed with Mr Lewandowski.
"The campaign has now gotten to the point where how you win and where you win does matter and then protecting what you won and that's why I'm involved in everything from what's happened to what will be happening," he told the New York Times.
Mr Trump's team has remained small, with no pollster on staff.
Alleged in-fights have broken out as several publications from the New York Times to Politico have reported on his campaign being in "disarray". His team has fired staff en masse and shifted important responsibilities to people with little previous experience including a 2015 college graduate. Mr Trump has denied the stories.
While the Colorado Republican convention takes place this weekend, Mr Trump said he will not attend and has reportedly fired the aide in charge of overseeing campaign efforts in the state.
Wisconsin has certainly been a stinging blow for the confident businessman, a key state in which he only won six delegates while his rival Ted Cruz scooped 36, as reported by the Associated Press.
It is estimated that Mr Trump, while he holds more delegates than Mr Cruz, still needs to gather 60 per cent of the remaining delegates to win.
Mr Manafort has reportedly advised Mr Trump to focus on the here and now, resulting in Mr Trump scrapping plans to visit California this week, which votes in June, and to stay and campaign in his home state of New York. He will campaign in Rochester on Sunday and plans to give several policy speeches in the state.
Mr Lewandowski has also changed the team by bringing in several people including Ed Brookover to work on gathering delegates.
Mr Brookover, whose first convention was in 1976, told The Hill that he is confident that Mr Trump will "easily surpass" the number of Republican delegates required - 1,237 - to become the party nominee.
"The rest of the calendar works very much in our favour," he said, referring to New York, its neighbouring north-eastern states and California.
Join our new commenting forum
Join thought-provoking conversations, follow other Independent readers and see their replies