Donald Trump supporters 'want undocumented immigrants to be deported immediately', poll reveals
70% of Mr Trump's supporters still want to see the Confederate flag flying above county statehouses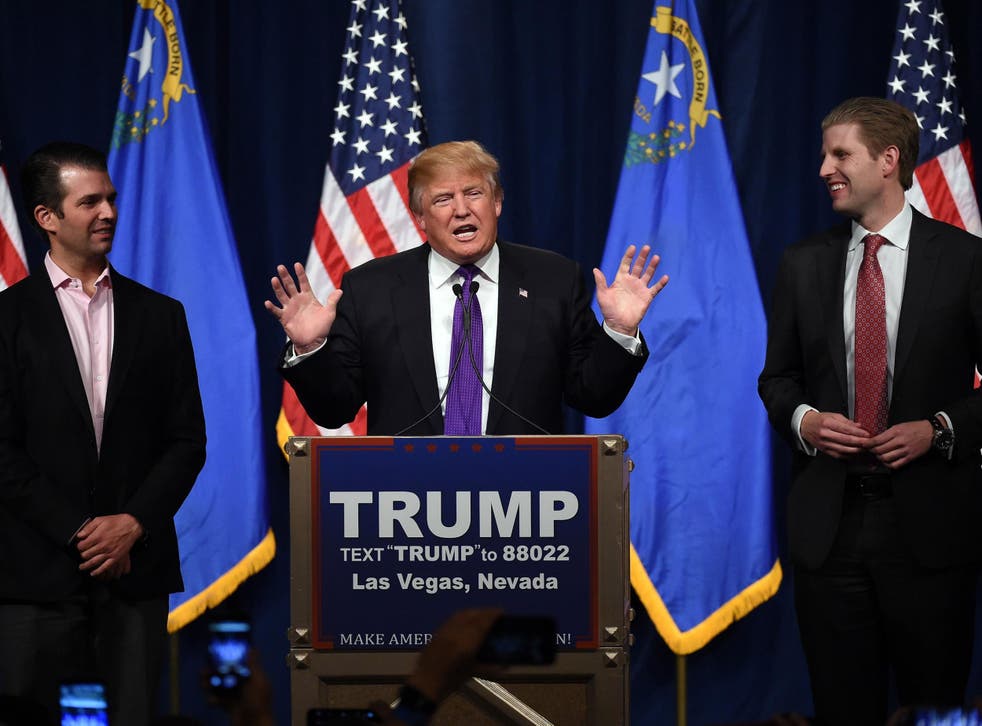 Almost three-quarters of Republican voters at the South Carolina primary have said they want to temporarily ban Muslims who are not US citizens from entering the US, according to exit poll data.
Nearly half of the voters also said they wanted undocumented immigrants to be deported immediately.
These stats came from exit poll data recorded at last weekend's South Carolina primary, and seem to explain Mr Trump's surprising sprint to the top of the Republican pile.
In an article published in the New York Times, Mr Trump's success seems to lie in the 'terrifying' things his supporters believe.
The exit poll data was collected from Yougov and Public Policy Polling, which also found Mr Trump had managed to tap into deep-rooted racist attitudes. The New York Times points out that Public Policy Polling is aligned to the Democrat party and so might not be completely objective with its results, however.
Mr Trump won 47 per cent of voters who wanted undocumented immigrants to be deported, and out of the 74 per cent who said they wanted to temporarily ban US-entry to Muslims, Mr Trump won 41 per cent of that group.
Mr Trump first posited the idea of banning Muslim entry into the US in December 2015, yet he still won twice as many supporters of the ban in South Carolina as any other candidate.
Another surprising stat that came out of the South Carolina primary was that a third of Mr Trump's backers supported barring gay people and lesbians from entering the country too. This policy had twice as much support tamong Trump voters than it did with supporters of Ted Cruz and Marco Rubio (17 per cent).
Further, 70 per cent of Mr Trump's voters want to see the Confederate battle flag still 'flying on their statehouse grounds' while a third of Mr Trump's supporters thought Japanese internment during the last world war was a good idea.
He has now won three out of four primaries, much to the surprise of critics and commentators who doubted the billionaire reality TV show star's political prowess.
As well as reporting on the exit data, the feature mentioned how Mr Trump is doing so well because he is attracting voters from all sections of the Republican voting sphere - conservatives, Evangelicals, and moderates.
Donald Trump's most controversial quotes

Show all 14
The article explained how Mr Trump has built a significant part of his voters as those who are 'responsive to religious, social, and racial intolerance'.
Join our new commenting forum
Join thought-provoking conversations, follow other Independent readers and see their replies