Donald Trump says Susan Rice may have committed a crime, but fails to present evidence
The claims come amid two parallel Congressional investigations into the possible Russian ties of Mr Trump's associates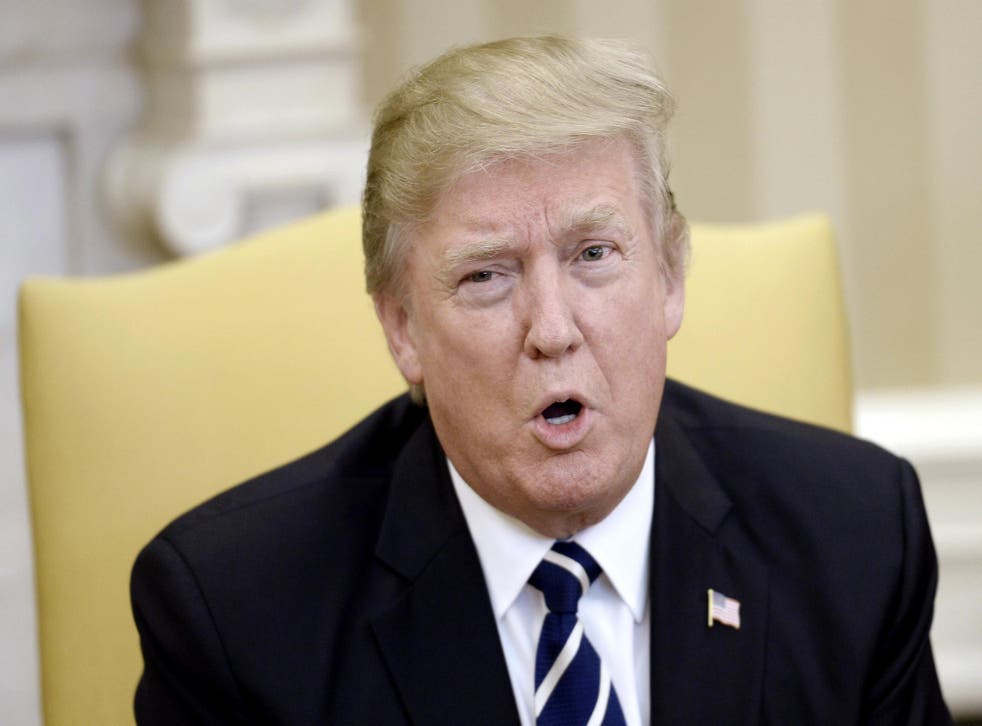 Donald Trump said a former Obama administration official may have committed a crime, calling it "one of the big stories of our time", in an interview with the New York Times.
It is unclear what crime he believes Susan Rice, the former National Security Adviser, committed or what evidence, if any, Mr Trump has to back his claim.
It was revealed recently that Ms Rice, during her time as government official, requested names in intelligence documents detailing communications of the Trump transition team to be "unmasked", as she called it on MSNBC. These names are usually redacted or even given vague descriptors like 'Male 1'.
The Trump associates mentioned in the intelligence documents were not under surveillance themselves, but had been recorded while speaking with foreigners who were under surveillance by the US.
As US citizens, surveillance and spying on them is restricted but the foreigners were being observed under the Foreign Intelligence Surveillance Act and the Americans speaking to them were caught under what is known as "incidental collection".
What Ms Rice did in asking for names of US citizens on the Trump transition team to be "unmasked" is different than actively spying on these individuals.
"Imagine if we saw something of grave significance about Russia, or China, or anybody else interfering with our political process," she said to explain the unmasking.
Ms Rice has denied any wrongdoing, saying in an interview with MSNBC: "The allegations that somehow Obama administration officials utilised intelligence for political purposes are absolutely false."
Susan Hennessey, a former attorney for the National Security Agency and a fellow at the think tank Brookings Institution, tweeted: "What we're seeing here is US officials doing jobs to respond to what had markers of a counterintelligence threat: the Trump campaign."
Mr Trump also previously accused former President Obama of wiretapping Trump Tower in New York during the 2016 campaign. It is unclear whether Mr Trump believes Ms Rice had anything to do with that accusation.
FBI Director James Comey testified before Congress that his agency had no evidence to support Mr Trump's accusation either.
Ms Rice was not asking for campaign team members' names to be "unmasked", but members of the transition team - the interim staff which assisted Mr Trump before he took office in January.
Several national security and intelligence experts have weighed in and, across the political spectrum, almost unanimously agree that Ms Rice did not commit a crime.
As Nada Bakos, a senior fellow at the Foreign Policy Research Institute and former CIA analyst, tweeted that Ms Rice was a National Security Advisor "reading a report of foreign officials discussing US persons coming into [the White House]. This isn't odd or wrong."
Leaking any information Ms Rice learned from the documents would likely be considered a crime, however no public evidence is available to suggest she did that.
"I leaked nothing to nobody, and never have and never would," Ms Rice said.
Join our new commenting forum
Join thought-provoking conversations, follow other Independent readers and see their replies