Donald Trump tax plan to cut income tax of wealthiest Americans by five per cent
US President also slashes corporation rates by 20 per cent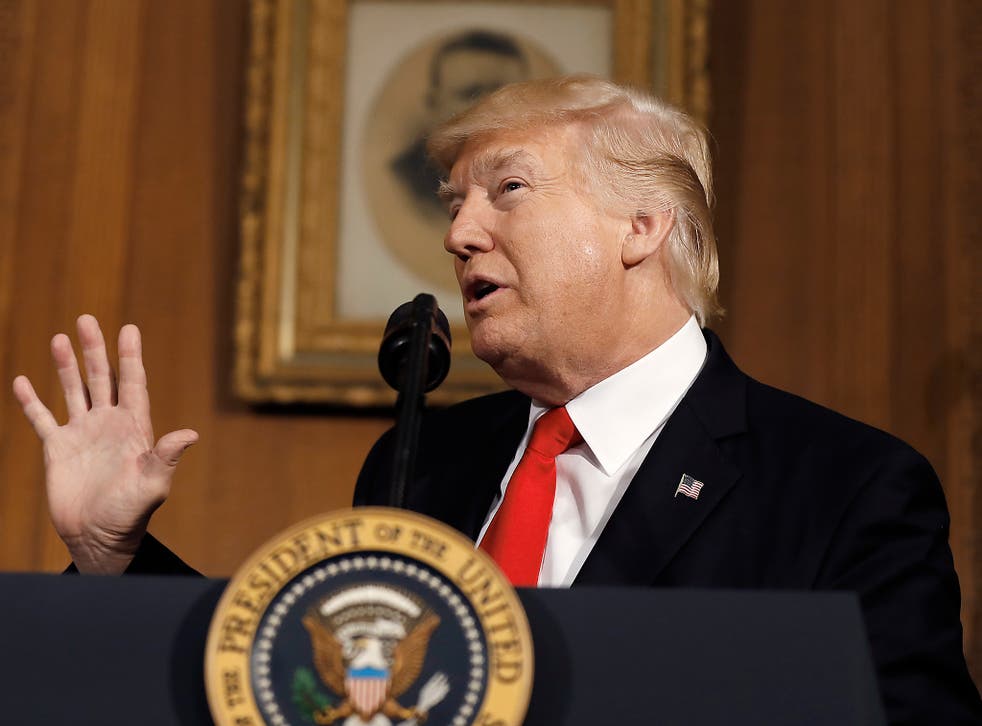 Donald Trump has proposed a plan to cut the income tax rate for America's top earners by close to five per cent as part of reforms promised during his election campaign.
The proposal would reduce the number of US tax brackets from seven to three, according to a White House summary.
The plan would also double the standard deduction Americans are able to claim on their tax returns.
The reforms also include a "massive tax cut" for businesses, with rates being slashed to 15 per cent.
"Under the Trump tax plan we will have a massive tax cut for businesses and massive tax reform and simplification," Treasury Secretary Steven Mnuchin told a press conference.
Mr Mnuchin on Wednesday evaded questions about how the government would avoid a deficit under the reduced rates.
World news in pictures

Show all 50
"There's lots and lots of details that are going into how that will pay for itself," he said. Mr Mnuchin and Gary Cohn, the president's chief economic adviser, said the president continues to work with Congress on the details of the plan.
Join our new commenting forum
Join thought-provoking conversations, follow other Independent readers and see their replies