Donald Trump is a 'textbook racist', claims Duke University professor
Jay Pearson criticises President's 'insensitive, disrespectful and mean-spirited statements and actions'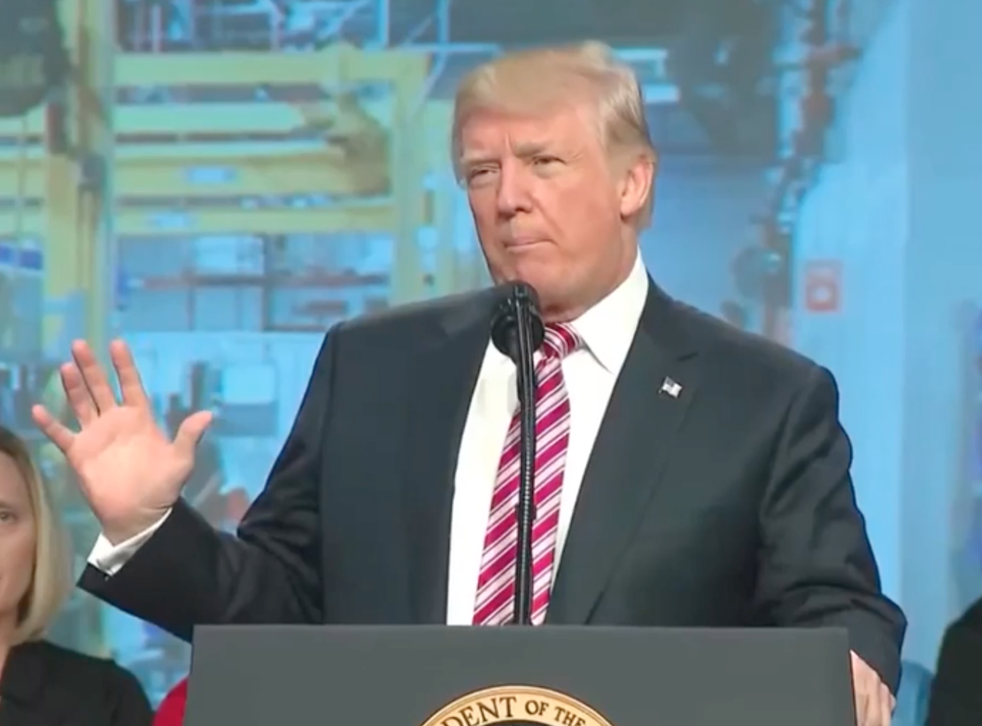 Donald Trump is a "textbook racist" whose "words and behaviours demonstrate considerable prejudicial bias", a Duke University professor has claimed.
The President's "insensitive, disrespectful and mean-spirited statements and actions" are consistent with a number of categories of racism including "insidious" and "symbolic" racism, according to Jay Pearson, an assistant professor at Duke's Sanford School of Public Policy.
Mr Trump has in the past called racism an "evil" and white supremacists "repugnant".
Prof Pearson wrote in the LA Times: "Throughout last year's campaign and his first eight months in office, the president has expressed his bias through government orders and the presidential bully pulpit (systemic racism).
"Trump argued that as a 'Mexican,' US District Court Judge Gonzalo Curiel, who was born and raised in the United States, could not fairly arbitrate lawsuits related to Trump University (structural racism).
"For years, Trump protested, falsely, that Barack Obama was not born in the US and was consequently elected illegitimately (symbolic racism)."
These actions meet scholarly definitions of racist behaviour, he said. Symbolic racism involves rhetoric that delegitimises others, while structural racism assigns social value to people based on inherent differences, he added.
Following his initially equivocal response to the Charlottesville, Virginia riots earlier this year, Mr Trump made explicitly condemned the racism on display when white supremacists took to the streets.
He said: "Racism is evil and those who cause violence in its name are criminals and thugs, including KKK, neo-Nazis, white supremacists, and other hate groups are repugnant to everything we hold dear as Americans."
Join our new commenting forum
Join thought-provoking conversations, follow other Independent readers and see their replies