Donald Trump travel ban: Hawaii becomes first US state to take President's new executive order to court
US President issued fresh ban targeting six Muslim-majority countries but spared Iraqi citizens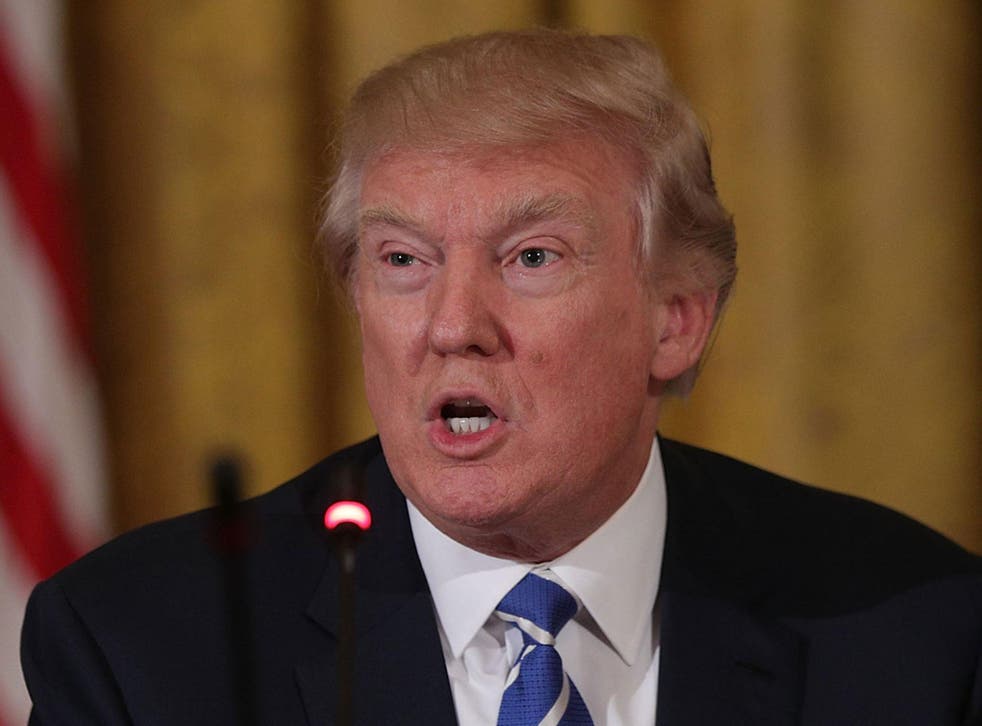 Hawaii has become the first state to sue to stop President Donald Trump's revised travel ban.
State attorneys asked the federal court in Honolulu to issue an emergency order halting Mr Trump's new executive order restricting travel from six Muslim-majority countries.
The order also temporarily shuts down the US refugee program. It does not apply to travellers who already have visas.
The state had previously sued over Mr Trump's initial travel ban, but the lawsuit was put on hold while other cases played out across the country.
Donald Trump signs revised travel ban
Hawaii's lawsuit says the order will harm the state's Muslim population, tourism and foreign students.
"Hawaii is special in that it has always been non-discriminatory in both its history and constitution," Attorney General Doug Chin said.
"Twenty percent of the people are foreign-born, 100,000 are non-citizens and 20 per cent of the labour force is foreign-born."
US District Judge Derrick Watson granted the state's request to continue with the case and set a hearing for 15 March — the day before Mr Trump's order is due to come into effect.
The controversial orders Donald Trump has already issued

Show all 9
The state will argue at the hearing that the judge should impose a temporary restraining order preventing the ban from taking effect until the lawsuit has been resolved.
Hawaii's complaint says it is suing to protect its residents, businesses and schools, as well as its "sovereignty against illegal actions of President Donald J Trump and the federal government".
The order affects people from Syria, Iran, Somalia, Sudan, Yemen and Libya.
Imam Ismail Elshikh of the Muslim Association of Hawaii, a plaintiff in the state's challenge, says the ban will keep his Syrian mother-in-law from visiting.
Trump's "executive order inflicts a grave injury on Muslims in Hawaii, including Dr. Elshikh, his family, and members of his mosque," Hawaii's complaint says.
A federal judge in Seattle issued a temporary restraining order halting the initial ban after Washington state and Minnesota sued. The 9th US Circuit Court of Appeals refused to reinstate the order.
Join our new commenting forum
Join thought-provoking conversations, follow other Independent readers and see their replies