Donald Trump set to rack up more travel expenses in first year than Barack Obama spent in two terms
US President has spent an estimated $21 million on trips in his 80 days in office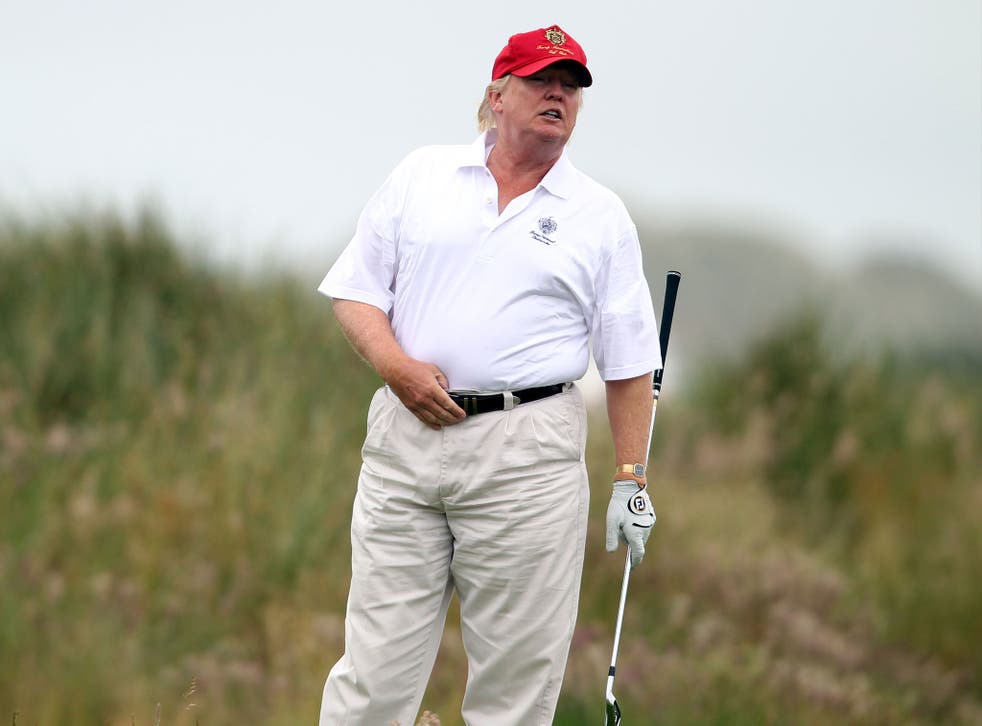 Donald Trump is reportedly on course to spend more of US taxpayers' money on travel in his first year as president than Barack Obama did in his entire time in office.
The US President has spent 21 of his 80 days in office at his Mar-a-Lago club in Florida, where he recently met Chinese Premier Xi Jinping.
When Barack Obama made a similar four day trip to the sunshine state in 2013, a 2016 Government Accountability Office report found the total cost to the Secret Service and Coast Guard was $3.6 million (£2.9 million).
While estimating the cost of Mr Trump's trips is difficult, using Mr Obama's trip as a benchmark, the cost of the current president's trips are estimated to be $21.6 million (£16.9 million), according to US broadcaster, CNN.
Were he to continue at that pace, his travel costs would dwarf the $97 million (£78 million) in travel expenses accrued during Mr Obama's eight-year term in office, according to US Secret Service and Air Force documents reviewed by Judicial Watch.
Mr Trump has demanded spending cuts across the rest of government. His proposed budget has reduced non-defence spending by $54 billion (£43.5 million), resulting in deep cuts to the budgets of the US State Department, the Department for Housing and Urban Development, and the Environmental Protection Agency
Government-funded programmes set to be cut include medical research, international aid initiatives and NASA climate change studies.
Mr Trump frequently criticised Mr Obama, his predecessor, for taking holidays and for playing golf.
The controversial orders Donald Trump has already issued

Show all 9
"Can you believe that, with all of the problems and difficulties facing the U.S., President Obama spent the day playing golf. Worse than Carter," he wrote in October 2014.
And in May 2016 he said: "While our wonderful president was out playing golf all day, the TSA is falling apart, just like our government! Airports a total disaster!"
The below chart, created for The Independent by statistics agency Statista, shows how Donald Trump's time spent golfing compares with that of previous US presidents.
The Republican leader also promised during last year's presidential campaign that, if elected, he would not go golfing.
"I'm going to be working for you. I'm not going to have time to go play golf," he said in August 2016.
In the same year, he told a rally: "You know what - and I love golf – but if I were in the White House, I don't think I'd ever see Turnberry again, I don't think I'd ever see Doral again, I own Doral in Miami, I don't think I'd ever see many of the places that I have.
"I don't ever think that I'd see anything, I just wanna stay in the White House and work my ass off, make great deals, right? Who's gonna leave? I mean, who's gonna leave?"
Join our new commenting forum
Join thought-provoking conversations, follow other Independent readers and see their replies