Donald Trump tweets claim that he has achieved more in 7 months than previous administrations
But 'many bills' Trump signed include renamed buildings or are 'minor tweaks', says LSE expert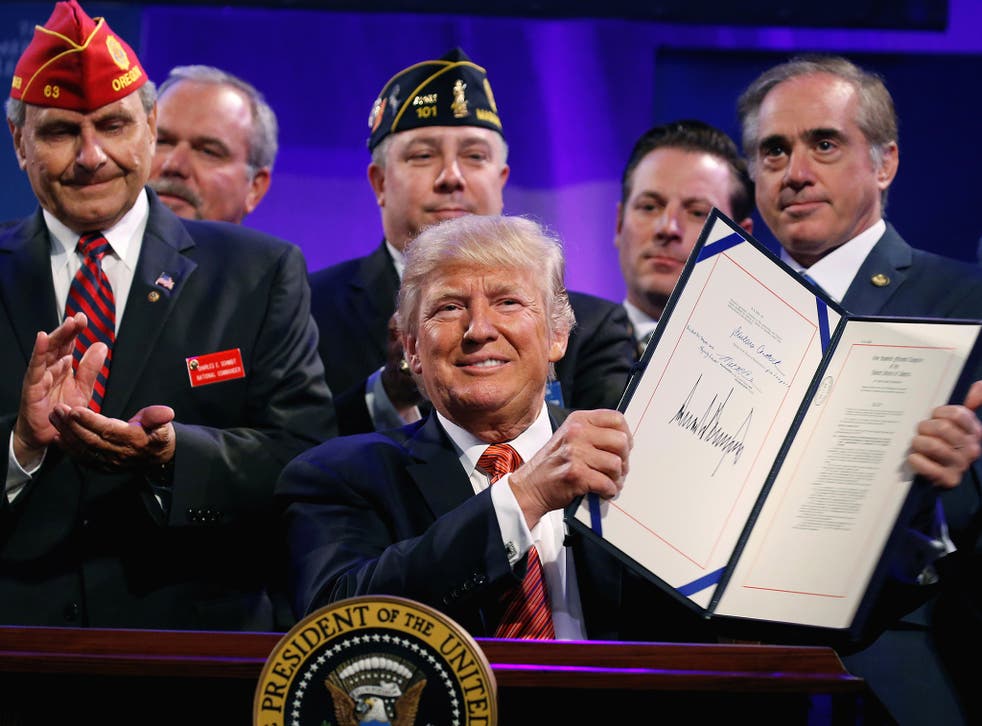 Donald Trump has claimed his is one of, if not the most productive administration in US history. The billionaire tweeted that "few, if any, administrations have done more in just 7 months" than his.
"Bills passed, regulations killed, border, military, ISIS, SC!" he added.
It came just minutes after he complained about legislation being blocked by Democrats in the Senate.
One expert in US politics, Dr Brian Klaas from the London School of Economics, tweeted in response: "This is a lie. Many bills Trump signed rename buildings or are minor tweaks. No major legislation (except sanctions, which he opposed)."
Mr Trump made a similar claim earlier this year when he said: "I think we've been about as active as you can possibly be at a just about record-setting pace."
A CNBC fact-check in June noted that while he had signed a large number of bills – more than all but two Presidents in the past eight decades – they have tended to be of minor importance.
Donald Trump's first 100 days: in cartoons

Show all 33
Mr Trump has been frustrated in his efforts to implement a number of high-profile campaign promises, including the repeal and replacement of Barack Obama's Affordable Care Act, and the construction of a wall on the border with Mexico.
His implementation of restrictions on migration from a number of Muslim-majority countries was stymied by the courts.
This week, however, he signed the Veterans Appeals Improvement and Modernisation Act, designed to speed up the appeals process for former military personnel who have been denied benefits.
Trump spiritual adviser: When you oppose Trump, you are "fighting against the hand of god"
The President has publicly criticised his Republican colleagues, including Senate majority leader Mitch McConnell, for their failure to pass legislation he has pushed for.
On Thursday he tweeted: "The only problem I have with Mitch McConnell is that, after hearing Repeal & Replace for 7 years, he failed!That should NEVER have happened!"
White House press secretary Sarah Huckabee Sanders insisted the President's relationships with GOP leaders "are fine."
Join our new commenting forum
Join thought-provoking conversations, follow other Independent readers and see their replies