Donald Trump and family's extravagant lifestyle is 'costing US Secret Service extra $60m'
First Family have been criticised for their frequent trips - many of which concern private business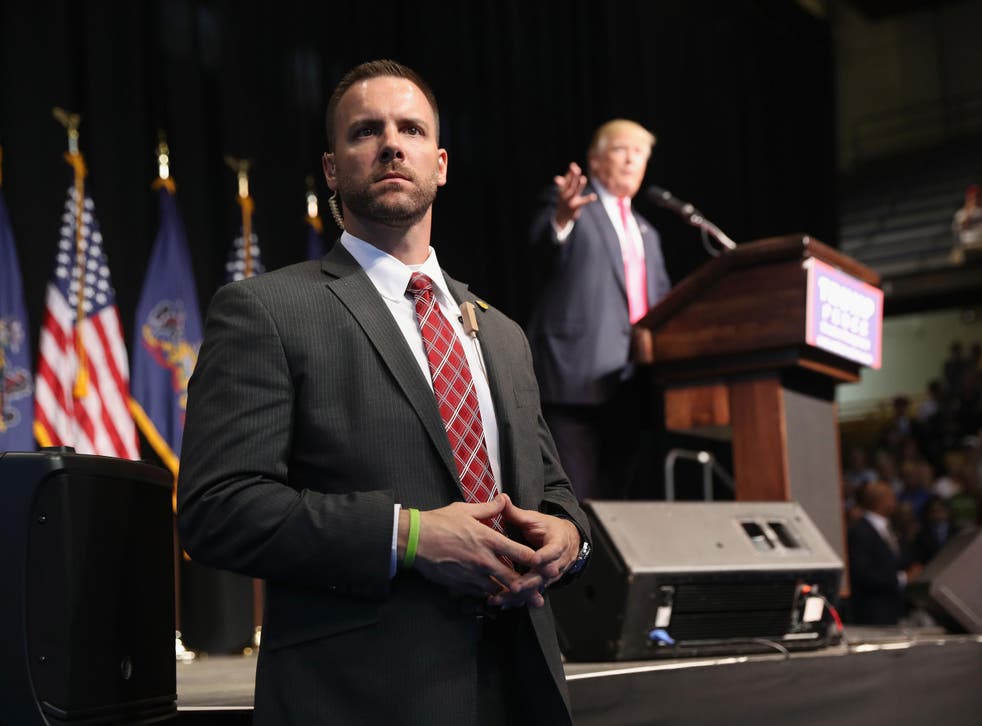 The Secret Service will reportedly need an extra $60m (£48m) in order to deal with the costs of protecting the First Family.
Nearly half of the money is needed to pay for protecting Trump Tower in New York, where First Lady Melania Trump still resides with the couple's son, Barron.
But budgetary officials apparently rejected the funding request, meaning money will likely need to be diverted from other parts of the service.
According to the Washington Post, $26.8 m (£21m) is needed for Trump Tower, including $12.5m (£10m) for "personnel" costs and an unknown amount on "equipment and infrastructure".
Secret Service agent 'choke slams' reporter at Trump rally
Ms Trump plans to move from New York to the White House in the summer, an aide said in February.
In addition to the burden on the Secret Service, the New York Police Department's budget has been hit hard by having to protect the First Family, which costs them an average of $136,000 (£109,000) per day. The cost is expected to at least double when Mr Trump visits.
But in addition to costs associated with protecting the immediate First Family, the jet setting lifestyle of the rest of Mr Trump's family is also hugely costly for the Secret Service.
Around $33m of the money the Secret Service requested is needed to protect the First Family on their extensive travels.
A flying visit to Uruguay by the President's son, Eric Trump, cost $88,320 (£70,000) just for Secret Service hotel rooms, despite the trip being taken for private, rather than public, business. With the Trump family making numerous excursions to run their empire, costs are predicted to mount quickly.
Accompanying Eric Trump, Ivanka Trump and her husband Jared Kushner, along with their children, on a recent trip to Aspen, Colorado, the Service reportedly spent $12,208 on skiing gear. Around 100 Secret Service agents were expected to travel with the Trump party, according to a local police source.
Trumped! The best cartoons on 'The Donald'

Show all 28
Mr Trump himself has also drawn criticism for his expenses. While guarding the President has always been a costly business, Mr Trump has drawn considerable criticism for his trips to his Mar-a-Lago estate in Florida. He has made at least five trips to the 'Winter White House'.
While the precise security costs of these trips are unknown, the most frequently cited figure is $3.6m, an estimate based on a trip Barack Obama made to Florida in 2013.
The lavish costs associated with protecting the First Family contrasted sharply with Mr Trump's recent budgetary announcement. The proposals stripped funding from an array of housing, job and environmental initiatives.
Register for free to continue reading
Registration is a free and easy way to support our truly independent journalism
By registering, you will also enjoy limited access to Premium articles, exclusive newsletters, commenting, and virtual events with our leading journalists
Already have an account? sign in
Register for free to continue reading
Registration is a free and easy way to support our truly independent journalism
By registering, you will also enjoy limited access to Premium articles, exclusive newsletters, commenting, and virtual events with our leading journalists
Already have an account? sign in
Join our new commenting forum
Join thought-provoking conversations, follow other Independent readers and see their replies