Standing Rock: Donald Trump will review the Dakota Access Pipeline decision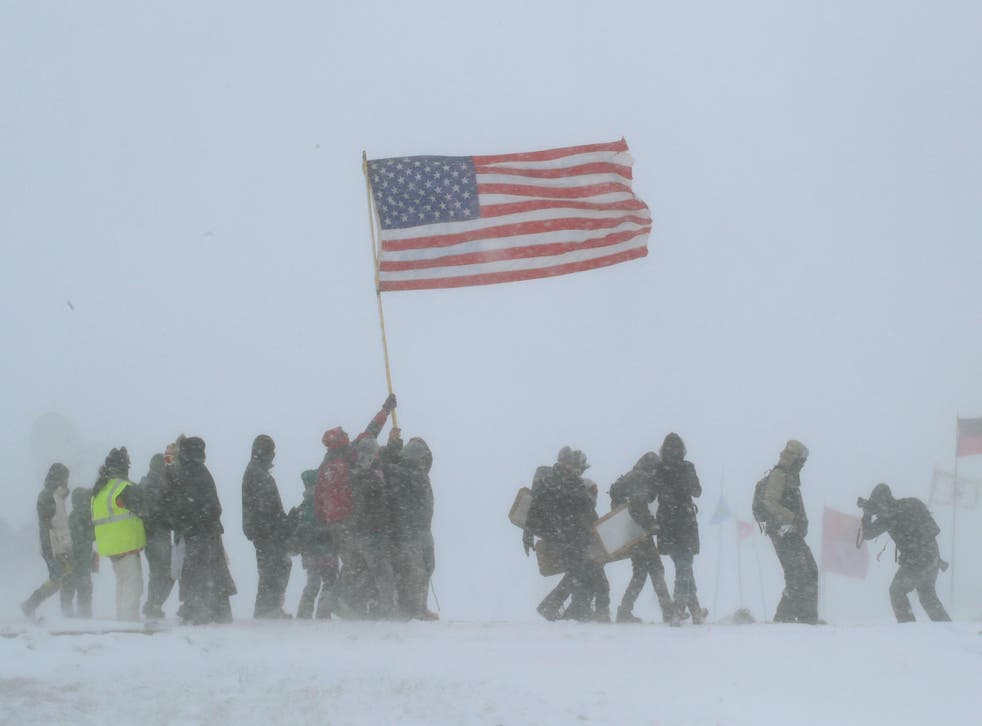 President-elect Donald Trump, who supports the Dakota Access Pipeline, will review a decision by the Obama administration to deny an essential permit for the project, a spokesperson told Bloomberg on Monday.
Hours following the statement, the Trump transition team also announced that the real estate mogul has sold his stake in the company spearheading the project, Energy Transfer Partners. In the president-elect's most recent financial disclosures, he owned between $15,000 and $50,000 of the company's stock. CNBC reports that it's still unclear if he also sold shares of Phillips 66, who owns a small investment in the pipeline.
Following months of protests from the Native American community in North Dakota and activists from across the states, the Army Corps of Engineers denied the company a key permit needed to build the project under Lake Oahe, initiating an environmental review.
Sioux from Standing Rock claim victory over Dakota Pipeline

Show all 21
The project will now land on the next president's desk, and on Monday, spokesman for the Trump transition team, Jason Miller, announced that his administration still supports the pipeline.
Energy Transfer Partners CEO Kelcy Warren also donated $100,000 to the Republican's fundraising effort, according to Federal Election Commission records. Still, his transition team promises that this will not at all influence his decisions once he takes office.