Donald Trump says some might call Xi Jinping 'the king of China'
'But he's called president'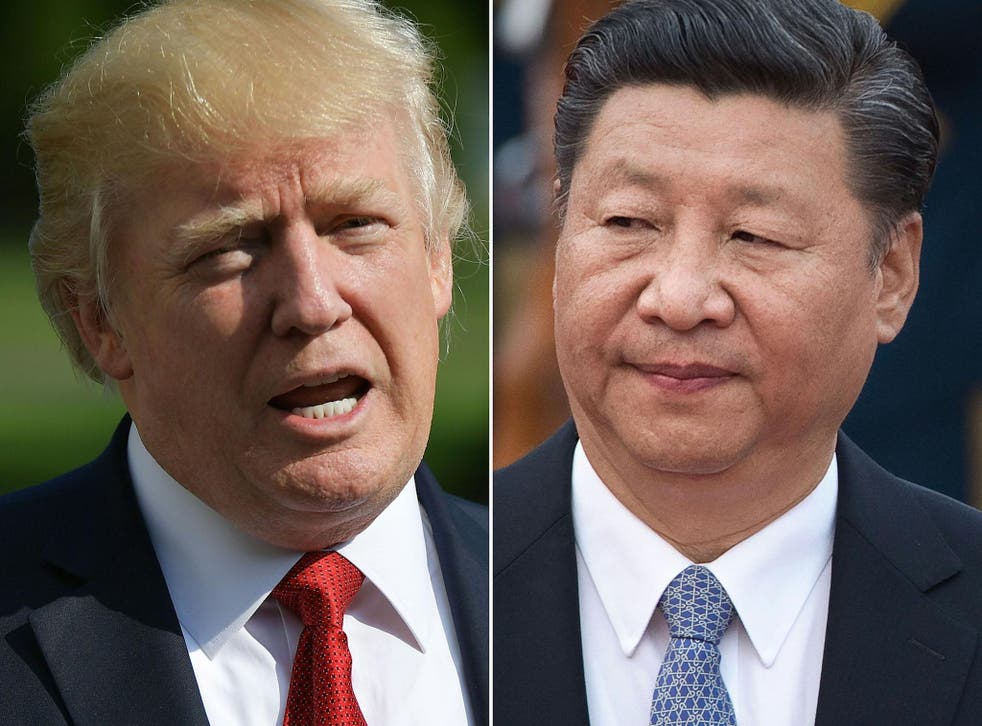 In a rambling discussion of China's powerful leader Xi Jinping, President Donald Trump said: "Some people might call him the king of China."
It comes after the Chinese premier tightened his grip on power, by revealing a new leadership team without an obvious successor and setting the stage for him to dominate politics in the country for years to come.
He now heads up the world's second-largest economy and a huge military, without any clear political challenger.
During an interview with Fox Business Network's Lou Dobbs, Mr Trump said: "He's a powerful man. I happen to think he's a very good person."
After acknowledging that Mr Xi's power could lead some to refer to him as the "king", Mr Trump helpfully clarified: "But he's called president."
Mr Trump spoke on the phone with Mr Xi on Wednesday, welcoming continued cooperation between the US and China.
China's ruling Communist Party this week formally lifted Mr Xi to the same exalted status as the nation's founding father, Mao Zedong, by writing his name and dogma into the party's constitution. The move solidified Mr Xi as China's most powerful ruler in decades, and could make it more difficult for rivals to challenge him.
During Mr Trump's interview with Fox, which was taped after his conversation with Mr Xi, the President called China's leader "a powerful man".
Donald Trump's least presidential moments so far...

Show all 30
"I happen to think he's a very good person," Mr Trump said. "Now with that being said, he represents China, I represent the USA, so you know, there's going to always be conflict. But we have a very good relationship. People say we have the best relationship of any president-president, because he's called president also."
Mr Trump and Mr Xi are scheduled to meet in China next month during the US President's first presidential trip to Asia.
Mr Trump is expected to try to persuade Mr Xi to do more to rein in North Korea's expanding nuclear weapons capabilities, after having criticised the country for not taking more action on the issue.
Join our new commenting forum
Join thought-provoking conversations, follow other Independent readers and see their replies