Goldman Sachs tells employees they cannot donate to Trump campaign - but no restriction on Clinton's
The ruling was taken to ensure the bank met rules prohibiting donations to 'local officials'
Andrew Buncombe
New York
Wednesday 07 September 2016 13:35 Comments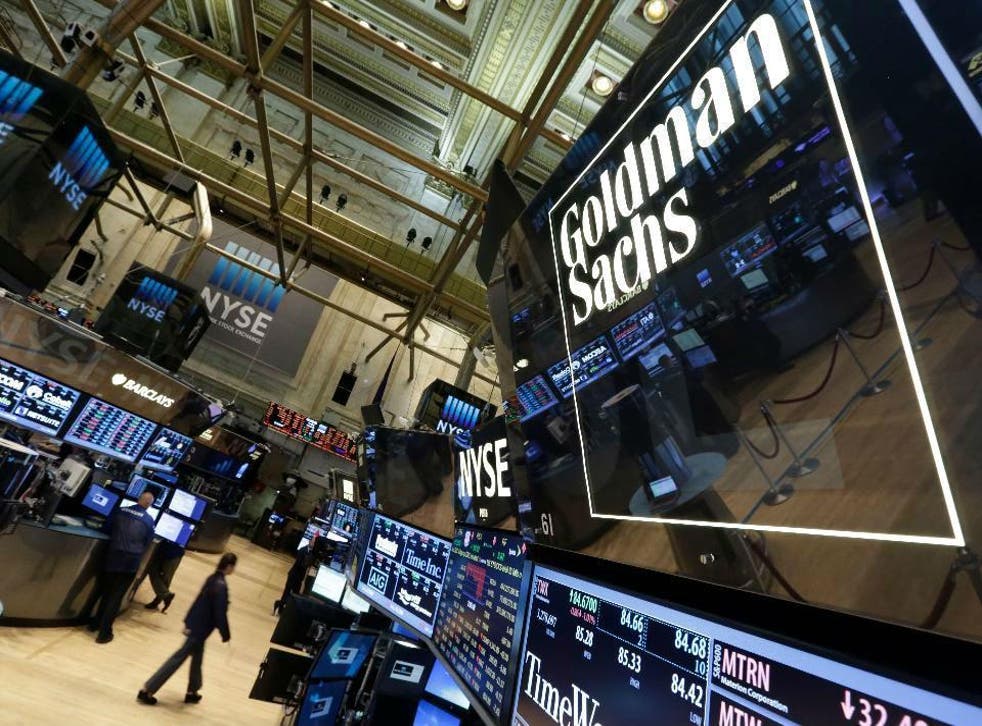 One of America's largest banks has told its high-ranking employees they cannot donate to Donald Trump - but has left open the way for them to contribute to the campaign of Hillary Clinton.
According to a memo that was circulated to staff at Goldman Sachs, the bank said it had expanded its political restrictions to partners at the firm and listed those persons it now considered "restricted".
"Effective Thursday, September 1, all partners across the firm are considered 'restricted persons' as defined by the firm's Policy on Personal Political Activities in the US," said the emails cited by Politico.
"As outlined below, restricted persons are prohibited from engaging in political activities and/or making campaign contributions to candidates running for state and local offices, as well as sitting state and local officials running for federal office."
The email cited by Politico does not mention Mr Trump's name but the business magazine Fortune said it had obtained a copy of the memo in which Goldman "specifically mentions the Trump-Pence campaign as an example of one Goldman partners can no longer support".
"Among the type of donations that are banned, according to the memo, are, 'Any federal candidate who is a sitting state or local official (eg. governor running for president or vice president, such as the Trump/Pence ticket, or mayor running for Congress), including their Political Action Committees (PACs)," it said.
The investment bank also went on to say that the policy change was "meant to minimize potential reputational damage caused by any false perception that the firm was attempting to circumvent pay-to-play rules, particularly given partners' seniority and visibility. All failures to pre-clear political activities as outlined below are taken seriously and violations may result in disciplinary action," according to Politico.
Pay-to-play schemes involve campaign contributions or other payments made by investment advisers to state and local government officials in an attempt to influence the awarding of lucrative public contracts, according to the US Securities and Exchange Commission. Goldman Sachs was not immediately available for comment.
Democratic presidential candidate Hillary Clinton currently does not hold office and vice presidential candidate Tim Kaine is a US senator and wouldn't be subject to the rules.
The development is likely to seized on by the Trump campaign as further evidence of Hillary's willingness to take Wall Street money
Lloyd Blankfein, Goldman's CEO, has declined to say who he is supporting for president, but is known as a long-time supporter of Ms Clinton. Mr Blankfein donated to Ms Clinton when she ran against Barack Obama is 2008.
Register for free to continue reading
Registration is a free and easy way to support our truly independent journalism
By registering, you will also enjoy limited access to Premium articles, exclusive newsletters, commenting, and virtual events with our leading journalists
Already have an account? sign in
Join our new commenting forum
Join thought-provoking conversations, follow other Independent readers and see their replies